zylandros's Recent Posts
I just flipped the MegaMart and it appears to have crashed my game in much the same manner. I cannot recover my colony. I just get the black screen with a UI that appears to be frozen. I really don't want to lose this map if possible. I am on 0.48.0. I have tried on both my Mac Native Client and my iPhone 6s Plus with the same results. Please help me save my colony. Thank you.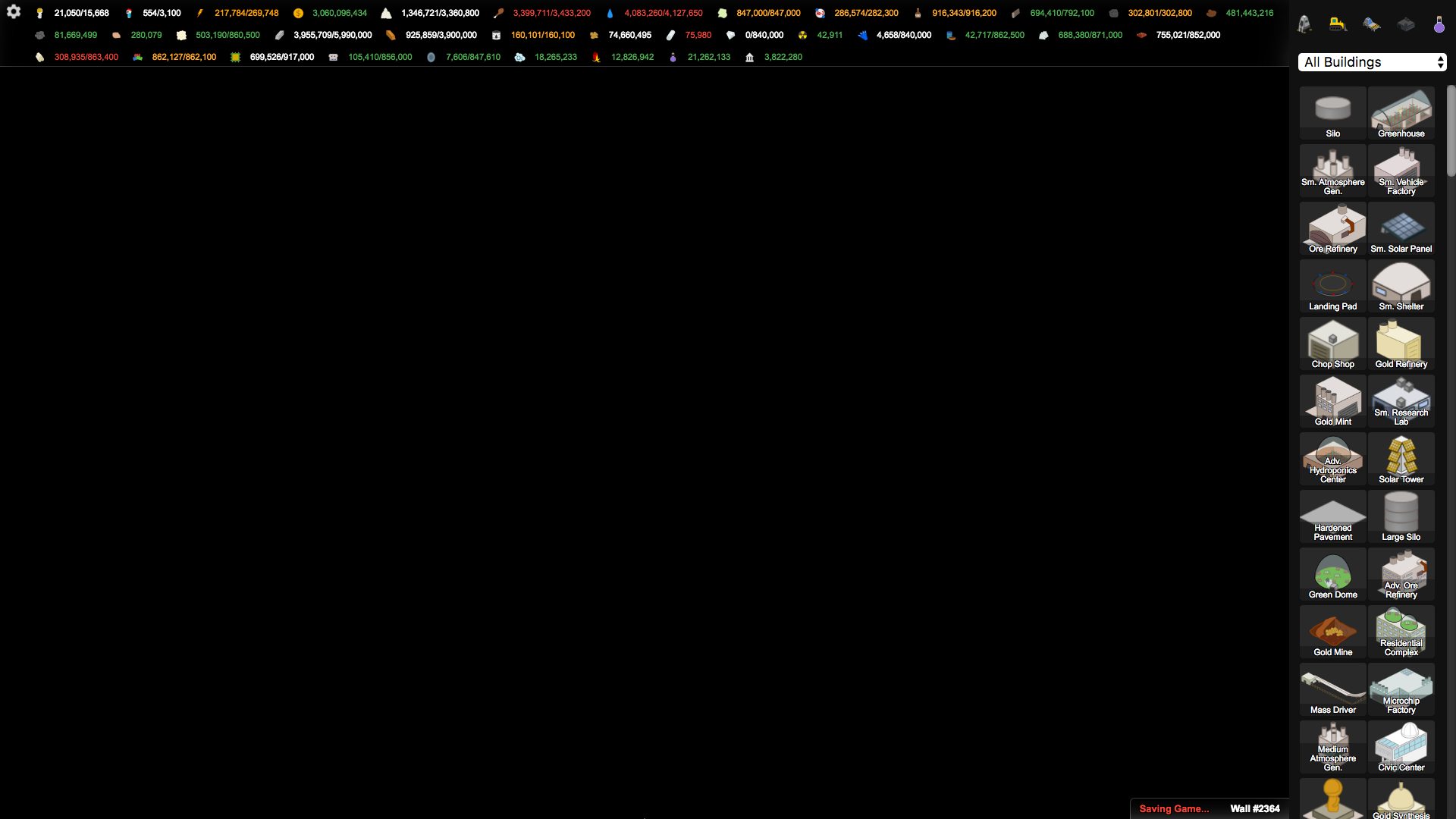 Also being able to see their commute and change their job from one screen would be nice. Right now you have to open the colonist, click Stats, check the commute, click Nevermind, open the colonist menu again and Change Job
Good day,

Software version - 0.46
MacOS - 10.12.6 and 10.13.1

When I attempt to use keybindings those keystrokes just open the keybinding menu and does not execute the requested keymapping. I don't know if I am doing something wrong or if it is a glitch.
Member
Member Since
October 14th, 2017