Find User
here you can look for a user
Ape Apps Blog
As I hinted in my
previous post
, I have been working on a fun new game to utilize the new Mini Voxel Token characters from
My Tokens
, and today I am revealing that
Token Kart
will be available in late July or early August for all (or at least most) platforms!
The main purpose for Token Kart is that I always wanted to make an engine that was sort of like the old SNES Mode 7 from Super Mario Kart, and also Super Mario Kart was just an all around epic game. Just because the engine style is retro though, doesn't mean the game itself will be. Token Kart will feature a Grand Prix racing mode for both single and online multiplayer, a single player Time Trial mode, and an online multiplayer Battle Mode as well, all inspired from Super Mario Kart. The game will also include a built-in map editor, and support for both 3d VR Goggles and the Red/Blue 3D glasses, for players who want a little extra 3D in their game.
I've pretty much wanted to make Token Kart since I first came out with My Tokens, but I never really got around to it. Last week though, I was on "vacation" and I took my laptop and started working on the game, and the video above demonstrates what I have so far. I still need to add powerups, but those are going to be epic once they arrive!
Over the next few weeks, I will be going back and forth between working on Token Kart and My Colony 2, as I plan to release both onto Android late next month, so July will be an exciting month for Ape Apps releases.
As I said, Token Kart will be coming in late July (or early August if I'm late) to Android, iOS, and pretty much all other platforms via the Web. The game supports keyboard, gamepad, and tilt/motion controls on all devices, and Multiplayer will be cross-platform. I'll post more info and videos as the game progresses!
#mytokens
#tokenkart
Recently, a new class of token was added to the
My Tokens
app - the
Mini Voxel Token
, which renders your My Tokens characters as .vpp voxel files. You can try the feature out in the current release of My Tokens, but wouldn't it be great if there was an actual in-game use for the voxel tokens? I am working on a fun online-multiplayer use for them that will be coming to all platforms this summer, and I think it will be a blast. Stay tuned!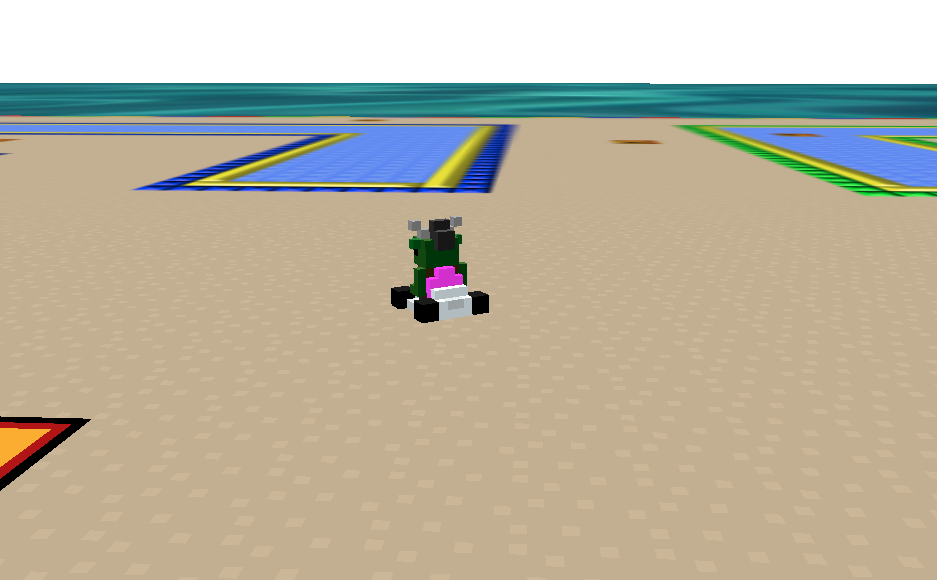 #mytokens
I need to do a complete rebuild of the Ape Cloud Sync server at some point soon, as the hardware is getting old and the server is having troubles keeping up with requests. Generally the server is only used for syncing data between devices, but if you have old files on it still (old colonies from My Colony that you haven't played in a while, old diaries from EZ Diary, data from EZ Register, etc), you may want to back them up to your local device at this time. Generally, the only thing you have to do to "back them up" is open the file in the associated app, since a local copy is always saved to your device, even when cloud sync is enabled.

I will do the cloud sync server rebuild on Monday morning (5/17) very early central time.
A few years ago I developed an application called the
Ape Web Apps Desktop Bridge
which allowed web apps on
Ape Web Apps
to access native desktop capabilities, such as local filesystem access and TCP/IP LAN networking. Later I also added this functionality right into the
Ape Apps Launcher
(found on the Settings screen). Today I am removing the ability to access the Bridge from the web apps, and will be removing the feature from the Launcher on it's next release.
The reason is that the feature is no longer necessary and just adds extra unnecessary bloat to both the Launcher and the Ape Web Apps website. The TCP/IP networking is no longer necessary as peer to peer multiplayer can now be achieved using WebRTC (which is how My Colony 2 does it), and installed Progressive Web Apps (PWA's) can now have access to the desktop file system on their own without the need for special bridge software. These capabilities make the bridge unnecessary and redundant, so I will no longer be spending time or resources on maintaining it.
If you have previously installed the Ape Web Apps Desktop Bridge application on your PC, you may uninstall it, as it will no longer be functional after today.
Update 20210420
Google Play support representatives are still directing scammed customers to contact my e-mail over this fraudulent PDF Document Scanner app by ViewAI Lab. I have tried repeatedly to contact Google about this, but it is impossible to get in touch with a real human at Google. Please remember that Ape Apps has never and will never charge insane subscription prices for anything.
I have just been made aware of a scam PDF Document Scanner app that was recently added to Google Play that is duping customers into a $70/year IAP annual subscription. The reason I was made aware of this is I was just contacted by a user wishing to cancel their subscription, and Google Play referred the user to
me
, telling her that this was my app!
The scam app in question is developed by some outfit called
ViewAI Lab
and can be found here:
https://play.google.com/store/apps/details?id=pdf.document.scanner
Just to be clear,
this app is not developed by me
, and has no affiliation with Ape Apps whatsoever. As near as I can tell, this app is just a scam in order to trick users into buying an expensive annual subscription.
If you are interested in a
real
PDF Document Scanner app that will not try to scam you with outlandish charges, mine can also be found on the Play Store under the EZ Office brand:
PDF Document Scanner
by Ape Apps. Mine has been on the market for years and has no subscriptions of any kind, and certainly no $70 IAP.
I am just putting this out there as sort of a PSA, since it seems Google Play is now referring duped customers over to me.
I just want to make it clear that I have no involvement whatsoever in this pricing scam
.
#pdfdocumentscanner

Try Boom Feed, the free RSS reader from Ape Apps! Boom Feed is a free RSS, Podcast, news reader and aggregation app, available on most platforms including Desktop, Android, and iOS. Try it today!