#antiquitas
Posts and pages on Ape Apps tagged with <strong>#antiquitas</strong>
I bet people were not expecting this, but
Antiquitas
has just received a major update to
v1.31.0
, rolling in all code and engine updates from
My Colony v1.19 - v1.30
, which constitutes a lot of changes. The game has also been migrated over to it's own server and domain. So what all is new? Let's see!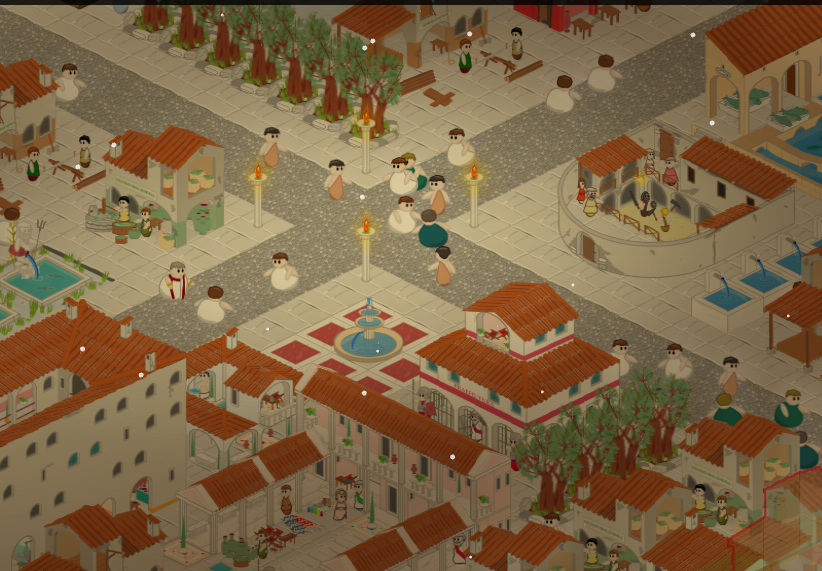 The first major change is that the game has been migrated from Ape Web Apps over to it's own domain at
antiquitas.app
. There are two new URLs, the game server and stats pages are located at
https://antiquitas.app/
and the game itself is now hosted at
https://play.antiquitas.app/
. Anybody who was using the Antiquitas PWA should uninstall the old and reinstall at the new locations. Players using the Ape Apps Launcher or a packaged distribution should not notice a difference.
A ton of bug fixes and QOL improvements have been added to the My Colony engine over the past year and a half since Antiquitas was updated, and it would be cumbersome to list them all out, but I will just mention a few of the major ones. Trade cooldown times have been reduced significantly, deportation related bugs have been corrected, encyclopedia entry sorting has been improved, the bulldozer will now sell buildings instead of just destroying them, charter code lengths have been increased to prevent collisions, colony statistics have been improved, technology can now be purchased using Ape Coins, new information window and fixes for the Alliances feature (federations in My Colony), etc.
In addition to the above, Antiquitas now has the in-game challenges feature!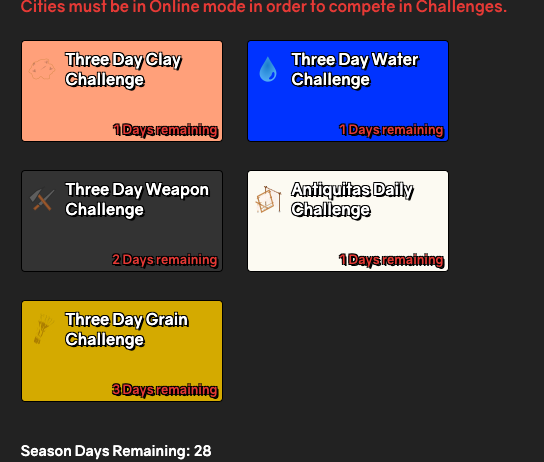 For unfamiliar players,
Challenges
allow cities and alliances to compete against each other for resource production. Challenges will last for different timeframes, and players will earn trophies by completing. This feature gives players something to do who have already reached late game stages.
Antiquitas also now has the ability to offer premium structures in the way that My Colony does, although I do not have any planned at the moment. If there is interest from the players for Antiquitas premium structures, then I can see what I can do.
The downside to the update and migration is that all of the colony stats, including alliance infomation, was wiped from the server. There were so many server code changes from the last release to the current that it was not practical to migrate things over. I hope that this does not cause too much anger, but it should realistically be a one time deal, now that the code base between the two My Colony engine games is synchronized again for the first time in a long time.
So that is the new Antiquitas update, and I hope you all enjoy. The update is currently live on the Web and the Ape Apps Launcher, and should be hitting mobile and Steam by Monday or Tuesday. There are also come code fixes I noticed in this update that I need to port back over to the original My Colony, so that will be happening soon as well. So try it out, update your bookmarks, let me know what you think, and thanks for playing Antiquitas!
https://play.antiquitas.app/
#antiquitas
Today I am happy to announce that
Roman Tycoon
, the latest business simulation game from Ape Apps, is now available to download for
free
on all major platforms. Check it out!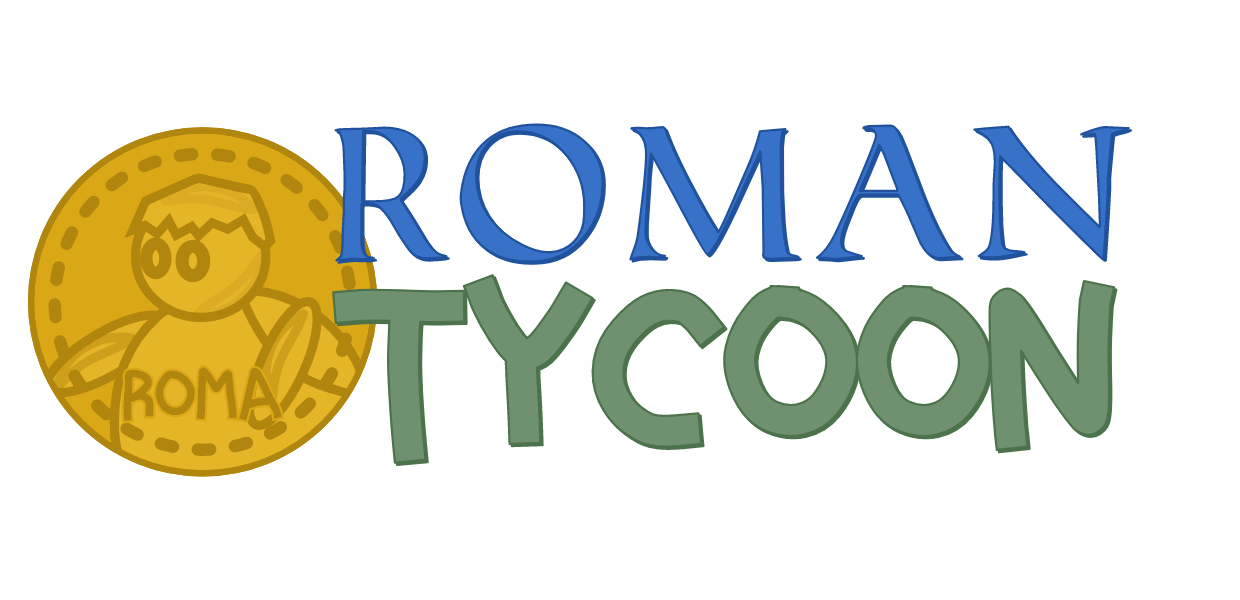 Essentially, Roman Tycoon is the
Antiquitas
version of
Colonial Tycoon
, but the engine has been upgraded and improved with new features not found in the other
My Business Empire
engine titles. In addition to building up businesses, Roman Tycoon makes heavy use of Resource production and management. You will have to open some businesses with no profit or even operate at a loss just to generate resources for your other enterprises.
Also, Roman Tycoon introduces a new
stacking
feature to the engine, allowing you to stack multiple businesses of the same type on top of each other, cleaning up the interface a bit compared to previous titles. At some point, this feature will be back-ported to the other My Business Empire derived games as well.
Roman Tycoon is available now on
Windows 10
,
Android
,
iOS
,
Chrome OS
,
Facebook
, and on any desktop PC using the
Ape Apps Launcher
. Find download links and more information at the official Roman Tycoon website here:
https://apps.ape-apps.com/roman-tycoon/
#romantycoon
#antiquitas
#mybusinessempire
#colonialtycoon

Try Boom Feed, the free RSS reader from Ape Apps! Boom Feed is a free RSS, Podcast, news reader and aggregation app, available on most platforms including Desktop, Android, and iOS. Try it today!