The ore fracking building is not specific to any worlds.
For your first question, there are other requirements to be able a building than just the technology. You must have at least 1 of every resource required to build the building in storage, you must also have the correct builder built for the building. Lastly, there may be an atmosphere stage requirement for some things you may need, that you maybe don't have yet. (P.S. if you have declared independence you are no longer able to build consulates)

For your second question, the tech will say needed by (insert building name) because in order to be able to build it down the road, you will have to unlock that tech, which will unlock more techs when you do that. The later techs that you can unlock are what it means when it says 'needed by'
this is happening because with the way GBT is currently set up, it will display only a certain number of posts, everything after that is overflow, and not displayed until the current offers have been bought
With the release of 1.3, we are enjoying the Fruits of our labor while also reducing the size of our medical and our education buildings, BUT there is also an extremely overvaluation of the new resource : Nanite. One map of Nanite factories has already given me over
35 Trillion
GDP value, and if it stays that way, GDP will be a measure of how many nanite factories you have built, rather than what your production value is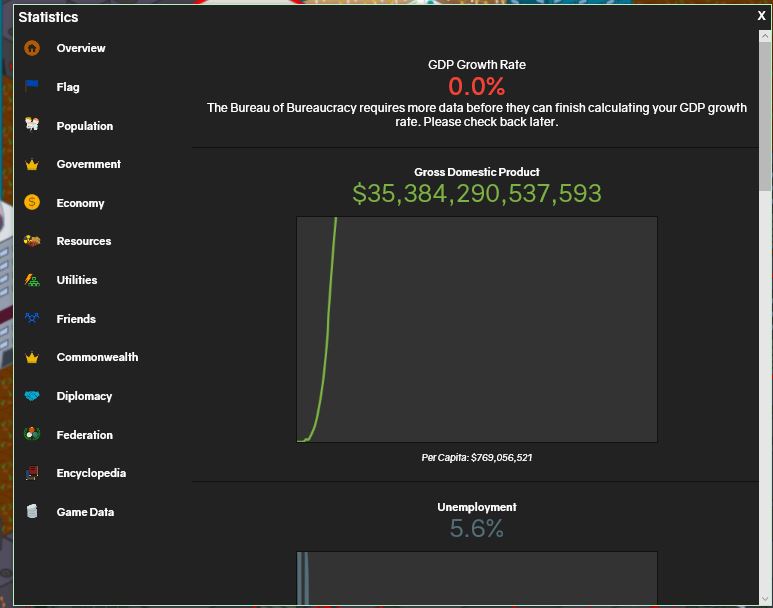 Try Boom Feed, the free RSS reader from Ape Apps! Boom Feed is a free RSS, Podcast, news reader and aggregation app, available on most platforms including Desktop, Android, and iOS. Try it today!
Member
Member Since
April 6th, 2019