Find User
here you can look for a user
Remembering lordwyllym
Back on July 21, 2010 when I was first getting started with mobile app development, I created a little Android app called
Super Bored
. Over the next few months with updates, improvements and implemented suggestions from users, Super Bored grew into a small mobile forum community. It eventually spun off into new topic-specific discussion apps such as World of Warcraft Discussion, Halo Discussion, Body Building Discussion, and others. Eventually all of these apps merged into one large mobile forum community known simply as
Discussions
. From the very beginning of Super Bored and through the rise of the unified Discussions app, one man was a constant, towering, and loved figure by the entire community, and that man was
lordwyllym
.
Known in the "real world" as William Richardson,
lordwyllym
was one of the original administrators of the Discussions community, and was instrumental in helping the community grow in it's early "wild west" days. The first admins had their hands full, as the community had gone months without any moderation whatsoever, and Wyll and the others did an admirable job of bringing everybody into line while still maintaining the atmosphere of freedom that the community had come to expect. Out of all of the original administrators, pretty much everybody loved
lordwyllym
. He was extremely active in the community, and did a ton of work for me.
With all of the work and help for Ape Apps that Wyll performed over the years, he asked for only two things in return.
1)
he wanted to have
purple
colored text for his posts, and
2)
he wanted his own stand alone discussion app called WyLL's Empire. I was more than happy to provide both, creating the stand alone app and adding code to the server to give Wyll (and the other admins) their own special text color.
Sadly, after a couple of years of solid growth for Discussions, Google decided that the apps violated various copyrights (Halo Discussion, Call of Duty Discussion, etc) and pulled the entire Discussions account from the Play Store. We were eventually able to get modified versions of the apps back onto the store, but they never really recovered or got the visibility back that they once had. Over the following years, the community slowly faded, but
lordwyllym
and some of the other core users remained in touch for years to come.
It was a few weeks ago that I learned
lordwyllym
was reaching the end of his life. Since learning of the news, I have heard from several of the old Discussions crew via e-mail or Twitter DM, just small tidbits of sentiments regarding Wyll and the impact he's had on the lives of others. It's humbling to stop and think about how a small app I just threw together over ten years ago was able to bring people together from all over the world, some of whom are still good friends to this day. A massive part of that group, that community was
lordwyllym
. The man was a legend in the community, well liked and well respected, and had a meaningful impact on the lives of many.
William Richardson passed away last night (9/15/2020). Although I never met him in the "real world," I will always know and remember him as
lordwyllym
, one of the key figures who helped transform Ape Apps from a small hobby of mine into a viable business. He helped create a community from nothing. And he helped build friendships that have lasted well beyond the app that spawned them. Wyll will be missed by many, myself included.
Rest in peace my friend
!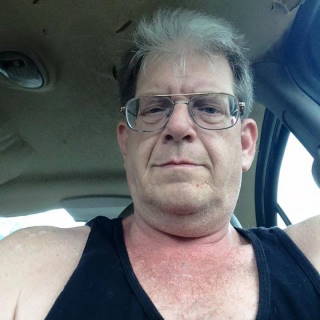 sad story. it was nice of him to help you. RIP.
Linkback References

Try Boom Feed, the free RSS reader from Ape Apps! Boom Feed is a free RSS, Podcast, news reader and aggregation app, available on most platforms including Desktop, Android, and iOS. Try it today!