Find User
here you can look for a user
Turn Your Phone, Tablet or PC Into a Walkie Talkie with Walkie Cloud!
If you've been in the market for a new walkie talkie but you're looking in the say, $0 price range, then you need to check out
Walkie Cloud
, the free new online walkie talkie service from Ape Apps!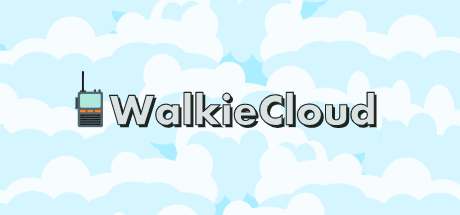 Walkie Cloud is a peer-to-peer voice communication service. You simply enter a channel name you wish to talk on and then hit
Join
. The channel name can be anything you want, and all users who are on the same channel will be able to communicate with each other. The range is limited only by whether or not you have internet connectivity.
Walkie Cloud is a Progressive Web App ( PWA ). This means that you can use it on mobile, tablet, or desktop and if you wish, install it just like a native application. On Chromium based browsers, you should get an install notification in the address bar if you wish to install the app, and on iOS, you can simply tap on the bottom-middle Safari share button and then select Add to Homescreen.
Walkie Cloud is available now at the below URL. If you would like to see more features and capabilities added to the app. feel free to use the in-app 'Send Feedback' function to leave suggestions on how to make it better!
https://walkie.cloud/
#pwa
#walkiecloud
Linkback References

Try Boom Feed, the free RSS reader from Ape Apps! Boom Feed is a free RSS, Podcast, news reader and aggregation app, available on most platforms including Desktop, Android, and iOS. Try it today!