I hope these help with troubleshooting.
Tonight I tried again, and NB saw the Compaq (192.168.1.108):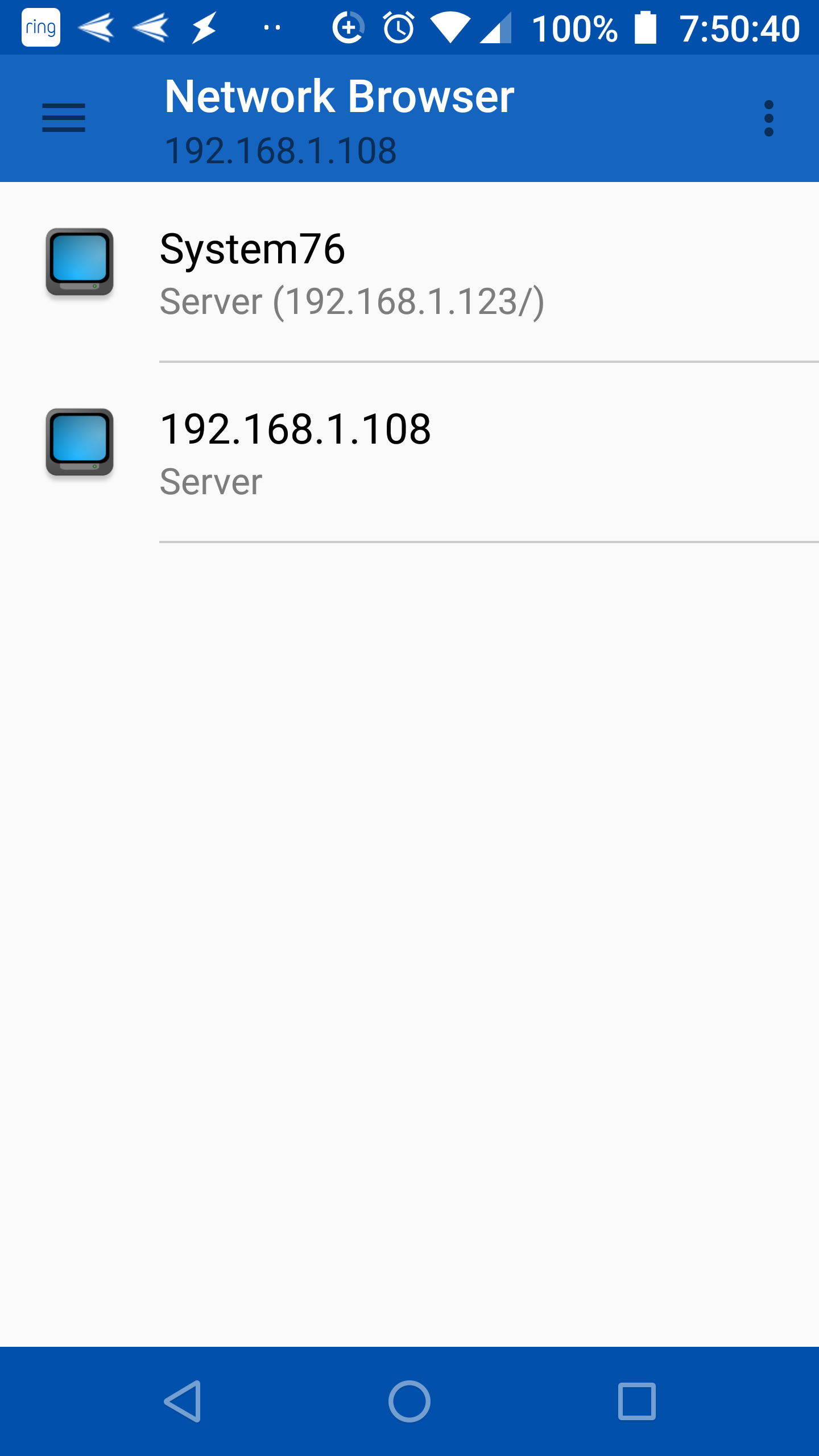 Selecting it showed the Compaq's share name, compaqAll. (For some reason, its screenshot isn't uploading when I 'attach' it; too small?)
Alright! I thought! We're making progress. Then I selected it...and got this error message: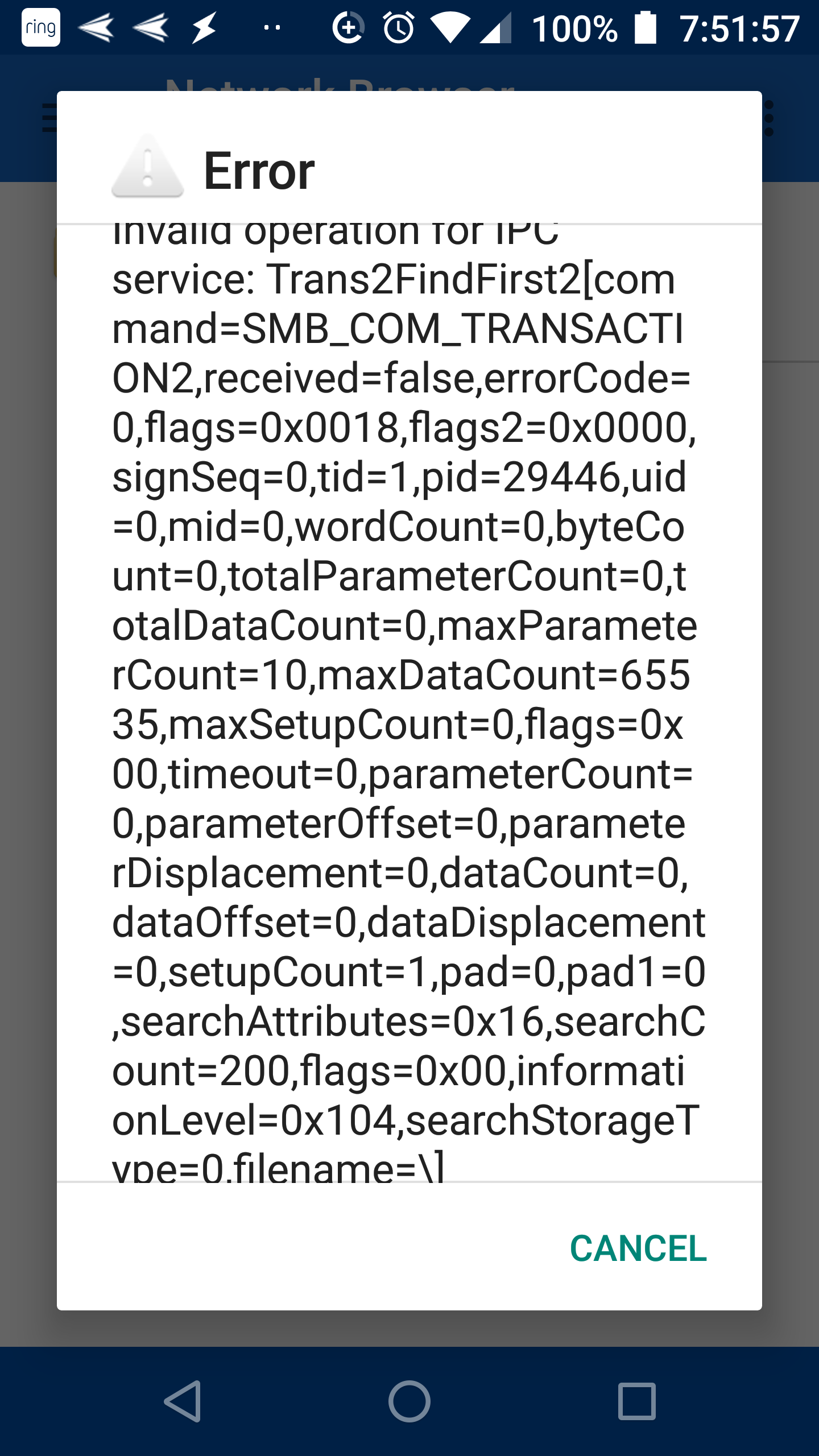 I tried again; this time, selecting the Compaq brought up a 'new connection' box; I entered its correct credentials...and got this error message: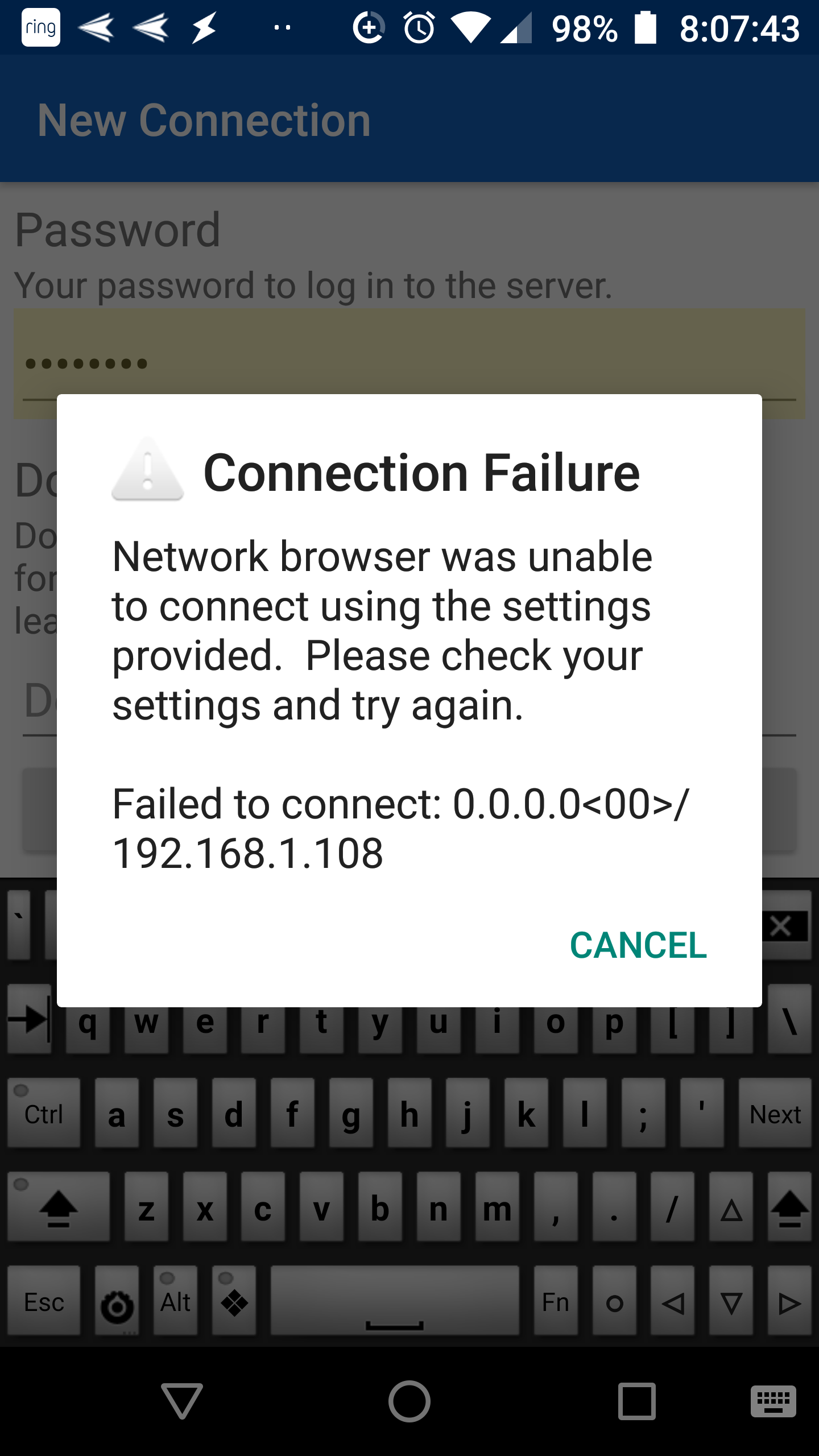 If there's any other info that would be helpful, let me know.