In the early state i use ore drills to get ore, but my ore miners won't mine it for me. They rather drive 200 miles away to harvest the natural ore. only one does it job as you can see in the pic.
had a nice day playing it anyway.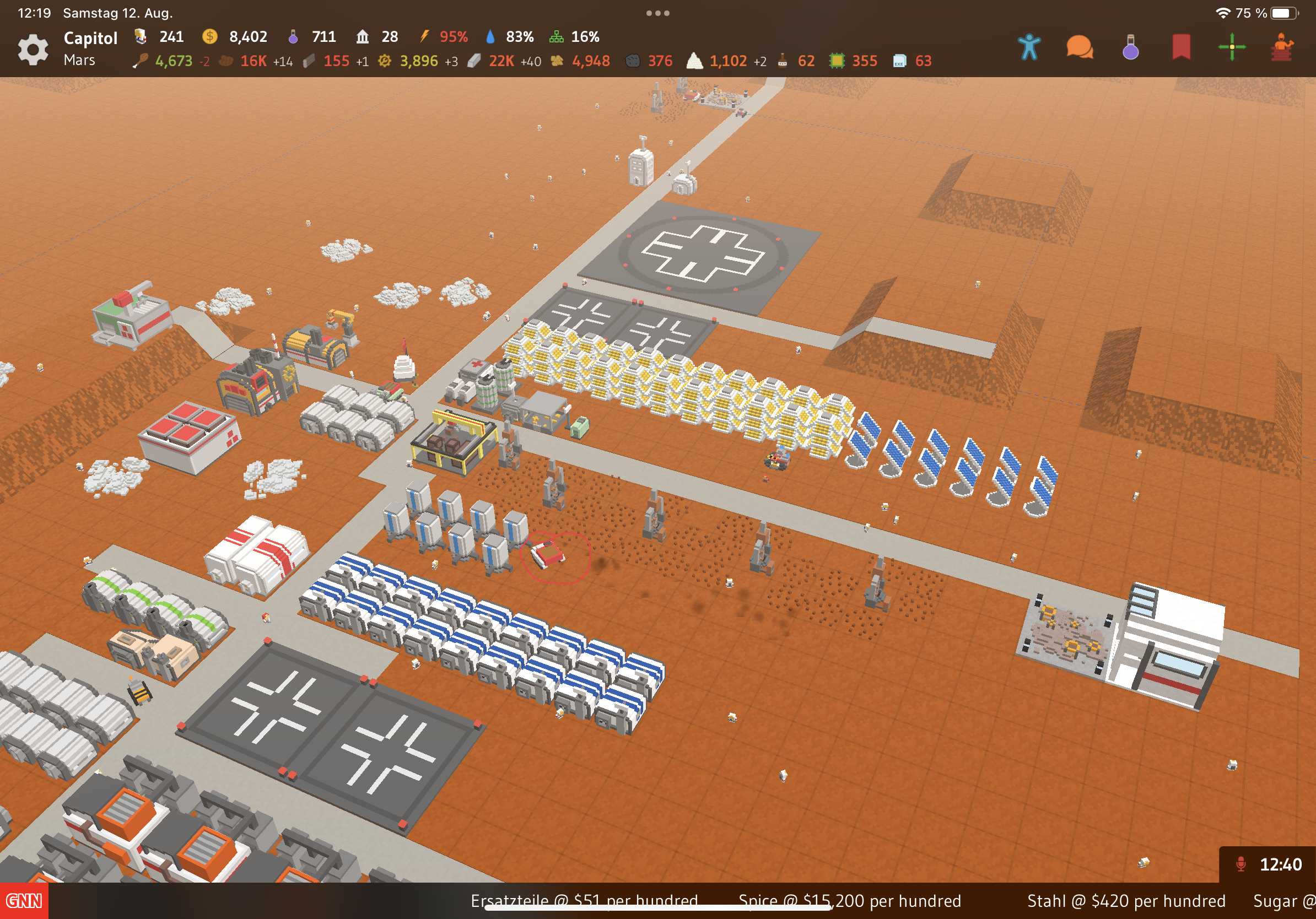 Hey, on my rasppi (raspianOS) it doesnt work.
Can you help me?
MZBuilder

Hey out there

My Colonist become lots of babies what can I do to stop them?
Maybe this is a thing for a new update??? (@bastecklein)

Thanks for some help
Hey there,

my colonists become lots of babies. What can I do to stop that, because I don't need so much colonists.
Maybe this is a thing for a new update (@developer).

Thanks for help

Try Boom Feed, the free RSS reader from Ape Apps! Boom Feed is a free RSS, Podcast, news reader and aggregation app, available on most platforms including Desktop, Android, and iOS. Try it today!
Member
Member Since
February 11th, 2020