The Nations of OZ, or NOZ is a My Colony Federation. However, with the booming interests of our members we have decided to branch out to Antiquitas.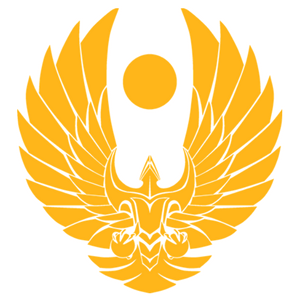 The Nationes ex OZ Crest
The Garuda Crest is the Emblem if Nationes Ex OZ. The Garuda with its keen eyes symbolizes perspicacity, courage, strength and immortality, but is also considered the "king of the skies" and messenger of the highest gods. Not to be confused with the Roman Aquila, the crest depicted here shows close ties with Nations of Oz. The Nations of OZ are a group of Wizards that conjure with their magical orbs. The Orb is also shown in this crest, with the Garuda chasing it. May the Nationes ex OZ, Antiquitas sister of the Nations of OZ rise.
The Antiquitas Channel resides in our Discord Server.
The Nations of OZ boasts an international server, with people from Singapore, Canada, USA, Indonesia, Chile, India, UK, Romania, Netherlands, Belgium, Philippines, Spain, Germany, Russia, Turkey, Australia and so much more!
How to join us?
Nations of OZ Federation DISCORD link - discord.gg/tsBg6Ec
What is DISCORD?
Discord is a free voice and text chat app for gamers and works on both your desktop and phone.We all meet on Discord to share, and enjoy each others company while we wait for our storehouses to be full. Come on by, and meet the people of My Colony face to face. Join us as we step into a world of fantasy.
Wiki : Discord is a proprietary freeware VoIP application designed for gaming communities. Discord runs on Windows, macOS, Android, iOS, Linux, and in a web browser. As of May 2017, Discord has over 45 million users.