Find User
here you can look for a user
I'm not able to build anything
I just downloaded the game for my galaxy s9 and after sending my rovers harvesting I get an alert that says I need to build a materials depot. I've tried clicking the rovers, building a new rover, uninstalling and reinstalling the game. All the rovers do is stay idle. Any suggestions?
Hello there callmeli91, as i can see you are at the very beginning of the game so i'll help you out.
You started the game, you see the 1st rover and the pad you start of with, you go collect ore and find out you can create more rover with this ore ,now you mustve noticed that your ore stock are full as you have harvested plenty of ore, therefore it is time to use this ore.
For that you must click/tap on the rover and select the build option, there you will have acces to a few buildings. One of them is the raw material depot which is the building you are looking for, one require 25 ore so you must have enough. Was this post helpful for you or not? If not let me know what you already learn about the game so i can help you further
@Freedmoon
I've already tried that
In that case have you tried the button at the bottom of the screen in the middle? You dont have to select anything since its always in the screen
I can only explain (for now) why the rover stay idle, if the ore stock are full(and it is full for you rn) the rover will stop harvesting and you will get the warning to build more stock, until now when you tap on the rover they worked right, have you tried to build anything before they stay idle? It will also help me to understand your problem better
@Freedmoon
the only thing I've ever been able to do is get them to harvest. I've tried using the method you suggested and it still didn't work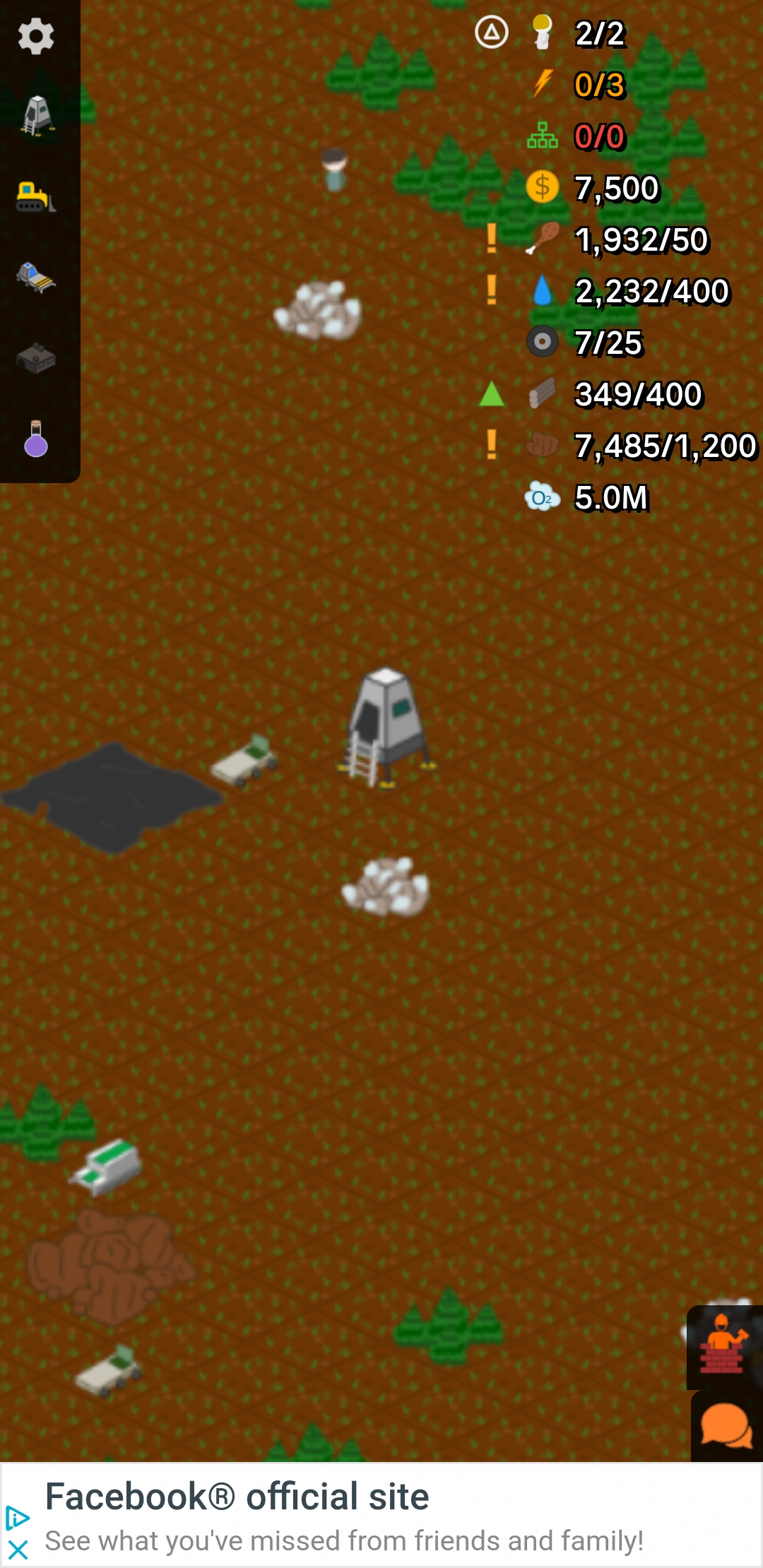 So clicking on the button with a wall and a worker on it does nothing? Thats literally the only problem since well if you cant build anything you cant really play
That not an ore rover it's a tree rover!!!

Elijah Long

Try Boom Feed, the free RSS reader from Ape Apps! Boom Feed is a free RSS, Podcast, news reader and aggregation app, available on most platforms including Desktop, Android, and iOS. Try it today!