Find User
here you can look for a user
The update CRIME STATS
well you ported it over all right in teh prosses CRIME report is working with NO law enforcement Buildings so ratings are junked .
God knows if you will ever even see this post the game works fine But with ratings tanks because of NO security buildings well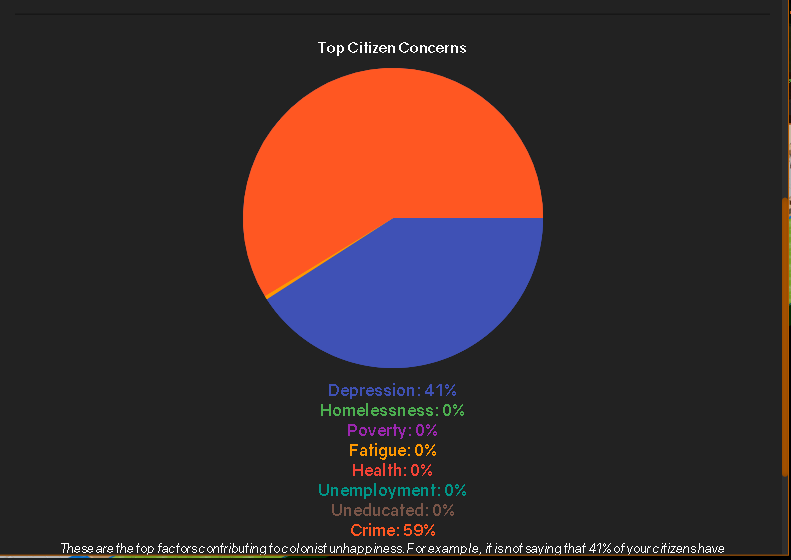 i really do like the game after all i bought both this and my colony .
Honestly this game sat languishing for a year now its lost most of its players .
kind of a bummer now with ratings that will tank no matter what well that bites knowing I payed for a broken game .
ps Crime stats half working ? the game corrected its self now showing 95 % rating no crime ? Odd but crime stats working off and on is still the same issue . see above photo crimes stats showing and rating bottomed out .

Maybe you will see this post and even though I do critsize - still fix the issue by simply adding security building's .

Linkback References

Try Boom Feed, the free RSS reader from Ape Apps! Boom Feed is a free RSS, Podcast, news reader and aggregation app, available on most platforms including Desktop, Android, and iOS. Try it today!