Find User
here you can look for a user
The Best Way to Enjoy Ape Apps on Windows 10
Ape Apps have been available on the Windows Store since all the way back when Windows Phone 7 first came out back in 2010, and indeed pretty much the entire Ape Apps catalog is available to download from the Windows Store. That said, if you are a Windows 10 user, I would suggest that the Windows Store versions of my apps are your
worst option
, and would instead suggest three superior alternatives.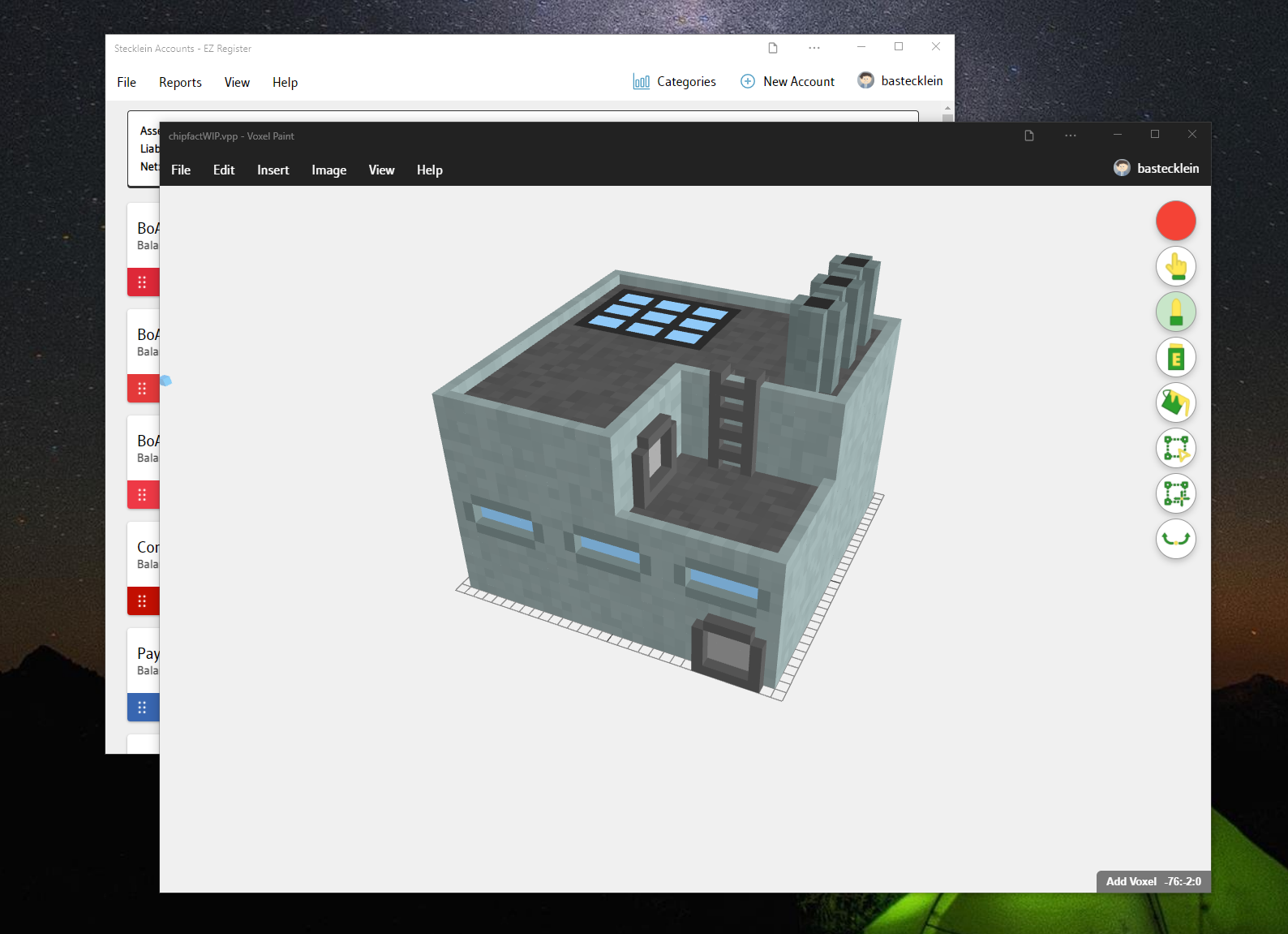 The Windows Store editions of my apps are written using the Universal Windows Platform (UWP). The promise of Microsoft's UWP platform was that you could write an app once and it would work on Desktop, Phones, and Xbox. First Microsoft ditched the phone. Then they ditched their ad network, so you could no longer monetize free apps. Finally, the platform has been pretty stagnate over the last few years, with updates and improvements virtually non-existent.
The biggest issue with UWP for me is the WebView, since the vast majority of my apps utilize it. UWP's WebView is still based on the now depreciated non-Chromium based Edge, which hasn't been updated in years and no longer conforms to the latest web technologies and standards. There is evidently a chromium based WebView coming soon, although for Desktop Win32 apps. According to Microsoft's
published roadmap
, the timeline for this new WebView to hit UWP is "Planned for a future update," aka maybe never.
I do still publish software to the Windows Store, only because it offers reasonable discoverability and payment processing, but it is getting harder and harder to enable feature parity between my Windows Store apps and those found on other platforms. Well not just harder, it's actually impossible at this point. For these reasons and more,
I do not actually recommend that anybody download or install my software from the Windows Store
, or if you found one of my apps through the Store, please consider migrating over to one of the following superior options.
#1 - Install the Progressive Web App
On a desktop computer, whether it's Windows, Mac, or Linux, the Progressive Web App (PWA) editions of my applications from
Ape Web Apps
are now, in my extremely informed opinion, the #1 way to enjoy any Ape Apps game or application. I am even leaning towards it being the best solution for mobile (both Android and iOS) as well. The
only
exception to this is my app
PDF Document Scanner
, since web apps still cannot directly access hardware image scanners. Other than that, I do not have a single app on the Windows Store that is better than it's counterpart on
Ape Web Apps
.
If you don't care about other options and want the best experience, just close the article now and go install one of the PWA's.
I personally use the Progressive Web App editions of all of my apps on both my desktop and my smartphone. I don't even mess with the app stores except for publishing. The lone holdout for me had been local filesystem access, and now that it's fully implemented on both Chrome and the chromium based Edge, I have virtually no reason to install native clients on any of my devices. The best part is if that issues arise, I can publish updates instantly without having to wait for app store approvals or possible rejections. The PWA editions of my apps are always automatically up to date, can work offline, always get feature and bug fix updates first, and are never subject to app store rejection or approval wait times. They also take up the least amount of space on your device, and install just like a normal app with their own window and icon.
The bottom line - if you are using a native version of any of my apps on any platform, but
especially
on Windows 10, I suggest checking out it's PWA counterpart on
Ape Web Apps
, and especially try installing it to your homescreen/desktop. I think you will be pleasantly surprised.
#2 - Get the Ape Apps Launcher
The
Ape Apps Launcher
is a desktop application that gives you access to the entire Ape Apps software catalog with a single download. It's free, frequently updated, and it works great on Windows, Mac, and Linux.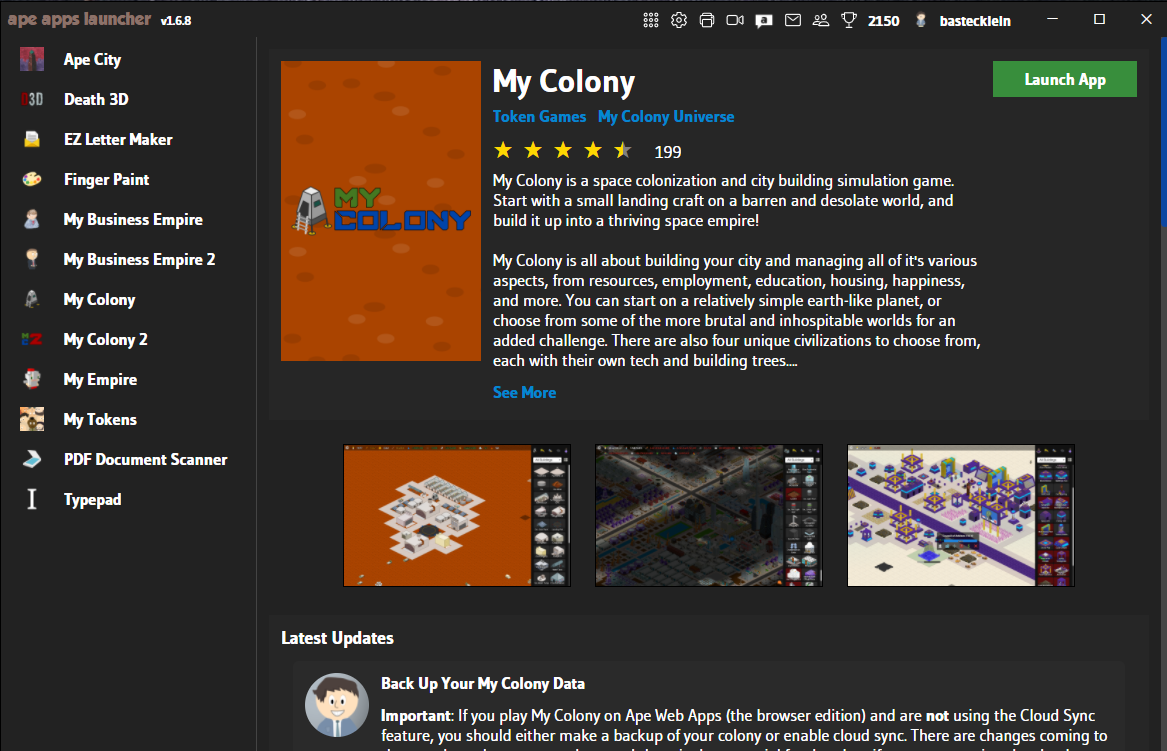 The best part is, similar to the PWA, the Ape Apps Launcher automatically keeps all of your games and apps up to date. It also serves as a hub to all Ape Apps services and gives you notifications (optional) when your friends are online or playing games. And if you are a hold over from
PDF Document Scanner
on the Windows store, the launcher
can
do image scanning with an optional plugin, too.
#3 - Native Desktop Client via the Ape Market
If the options above do not fit for you, a handful of my apps also have native desktop clients for Windows, Mac, and Linux available from the
Ape Market
. These are functionally similar to their
Ape Apps Launcher
counterparts, the difference being that their data is bundled with the download package, whereas the Launcher downloads and updates applications on the fly. You can think of the desktop client as a stable release that you do not have to update if you do not want to (although they also support auto-updating), whereas the Launcher will update everything for you automatically.
Conclusion
Regardless of which path above you choose, one thing I cannot stress enough as that the Windows Store UWP editions of my apps are your worst option and should probably be avoided. They are principally there to attract new users through Store discovery. It's sad for me to say, because I initially really likes the Universal Windows Platform and where they were going with it, until they started abandoning it a little bit at a time.
One thing to keep in mind is that if you've made a purchase or a premium upgrade to any of my Windows Store apps,
that purchase will be honored
for the same app on all of the above alternative options. All you have to do is log in to the Windows Store version with your Ape Apps account at least once in order to activate your premium license. The same applies if you are using one of the mobile app store editions and which to migrate over to the superior PWA...
#apeappslauncher
#pdfdocumentscanner
Linkback References

Try Boom Feed, the free RSS reader from Ape Apps! Boom Feed is a free RSS, Podcast, news reader and aggregation app, available on most platforms including Desktop, Android, and iOS. Try it today!