Find User
here you can look for a user
My Empire v1.3.0 Released
I have just updated
My Empire
to
v1.3.0
, which should be rolling out to all platforms over the next few days. This update makes some minor improvements to the user interface, and fixes the bugs that were reported through the Ape Market console. Read on for more details!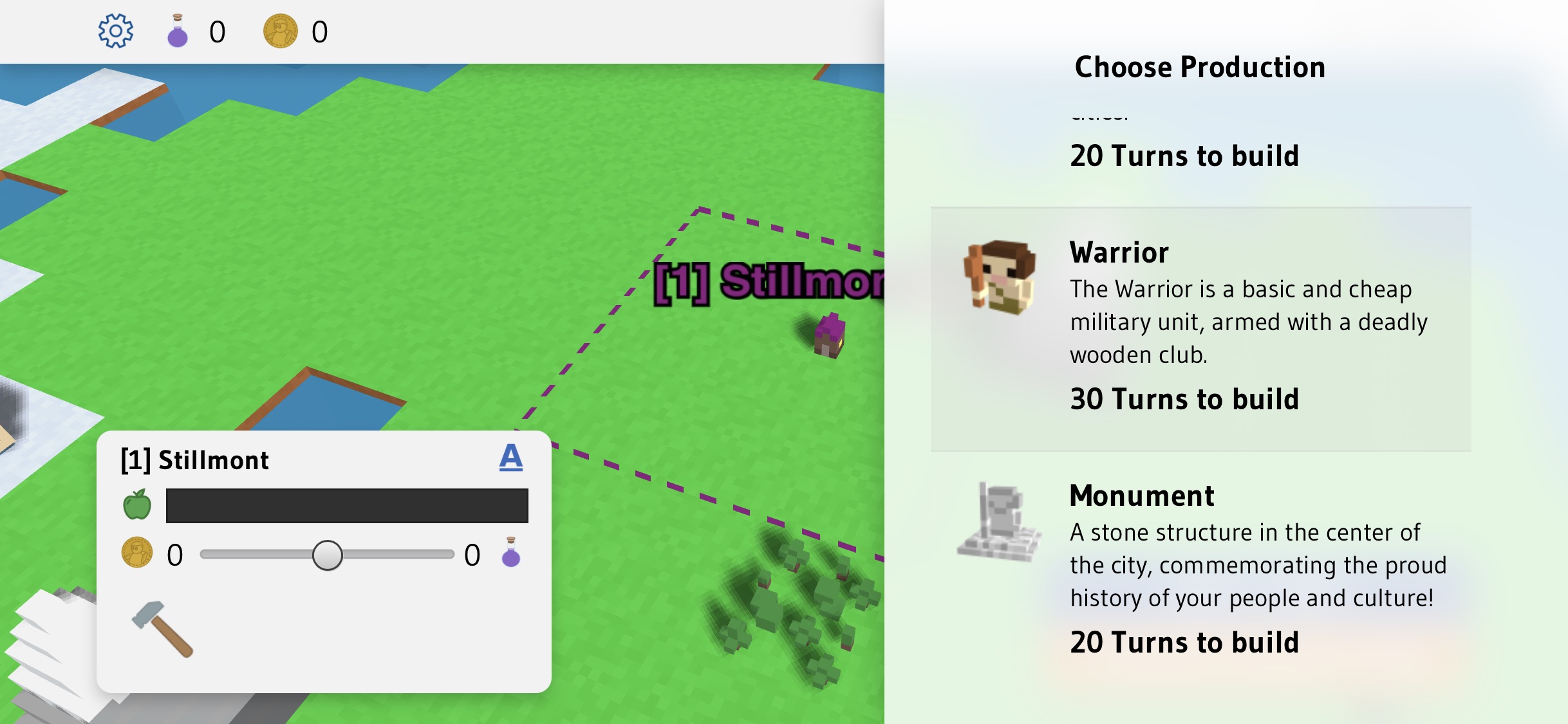 Most of the pop-up build menus have been moved to full-height slide-out menus, as shown in the screenshot above. This looks a little better in my view but, more importantly, works a lot better on mobile devices, where the previous pop-up versions of the menus only allowed a single build option to be shown on the screen at once without scrolling.
More importantly, the
iOS Edition of the game
now properly supports the "notch" in iPhones. Before there were ugly white borders around the entire game, but it now fills the entire screen and applies proper padding to UI elements so that they are not covered in the notch. This should also work right in notched Android devices, although I did not have one of those available to me for testing, so let me know if you see an issue.
On the desktop, you can now change the camera mode with the right-click mouse button, so that dragging with the left-mouse down will do a camera pan, and dragging with the right-mouse down will do a camera rotate. Give it a try, you will see what I mean.
Finally, all Scroll3d engine updates and fixes from the latest builds of
My Colony 2
have been applied to My Empire.
So anyway, that is all for today's My Empire update! If you want to download My Empire yourself, it is available on most platforms (
including Steam
), and you can find all download links here:
https://apps.ape-apps.com/my-empire/
Thank you for playing My Empire!
#myempire
#mycolony2
Owner of Ape Apps, LLC
Linkback References

Try Boom Feed, the free RSS reader from Ape Apps! Boom Feed is a free RSS, Podcast, news reader and aggregation app, available on most platforms including Desktop, Android, and iOS. Try it today!