bastecklein's Recent Posts
RE:Shadows Added
2020-08-06 13:57:02
RE:Something need to be balanced... And some more suggestions. - My Empire
2020-08-06 13:56:16
Thanks, General!
RE:I have the same charter code as someone else
2020-08-05 13:27:54
Can you give me the charter code
@Echo800
This is the fourth time this has happened recently, I wonder what's going on...
RE:I Lost My Premium! Help
2020-08-05 13:27:07
@delfa123
it shows up as premium on my end. Maybe try to log out/log back in?
Shadows Added
2020-08-04 20:34:08
EP17: My Colony 2 Q&A
2020-08-03 20:51:05
In this electrifying edition of the My Colony Podcast, Brandon joins the NOZ Discord server to discuss the future My Colony 2.

What's that you say, you haven't downloaded My Colony yet? Well what are you waiting for? It's available on every device. Find download links here: https://www.my-colony-com

Try Antiquitas, the Roman themed "sister" game to My Colony: https://apps.ape-apps.com/antiquitas/

Want epic My Colony merchandise? Check out the new My Colony online store: https://teespring.com/stores/my-colony-store

Contact Information:

Attn: Brandon Stecklein
Ape Apps
PO Box 382
Spring Hill, KS 66083
United States of America
RE:Discord VC with Bast for MC2
2020-07-31 12:38:08
Looking forward to it, hope everyone can make it. It should be a good event!
RE:Ranged Bombarding (suggestion) - My Empire
2020-07-30 20:25:09
RE:Ranged Bombarding (suggestion) - My Empire
2020-07-30 14:45:26
Agreed, and on it.
Sorry, General!
2020-07-29 19:32:40
If you play the game while logged in to your Ape Apps Account, My Empire is now using random roaming My Tokens as opponents, and while testing today I came up against none other than
@GeneralWadaling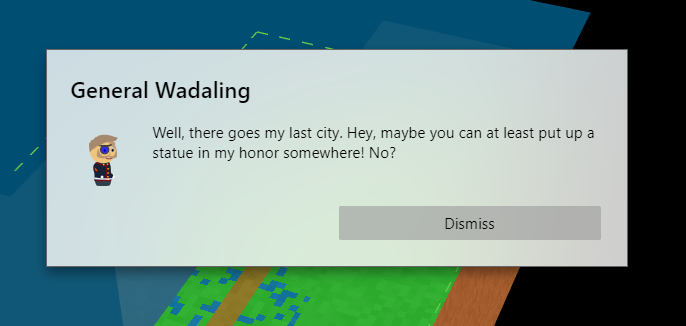 Even though he has provided so many good models for the game, I was unfortunately unable to spare his empire from complete destruction.
RE:My Empire - Asian city models
2020-07-27 16:09:51
Thanks
@GeneralWadaling
I will get them implemented.
And I am enjoying "testing" (playing) the game with your modern-era unit models!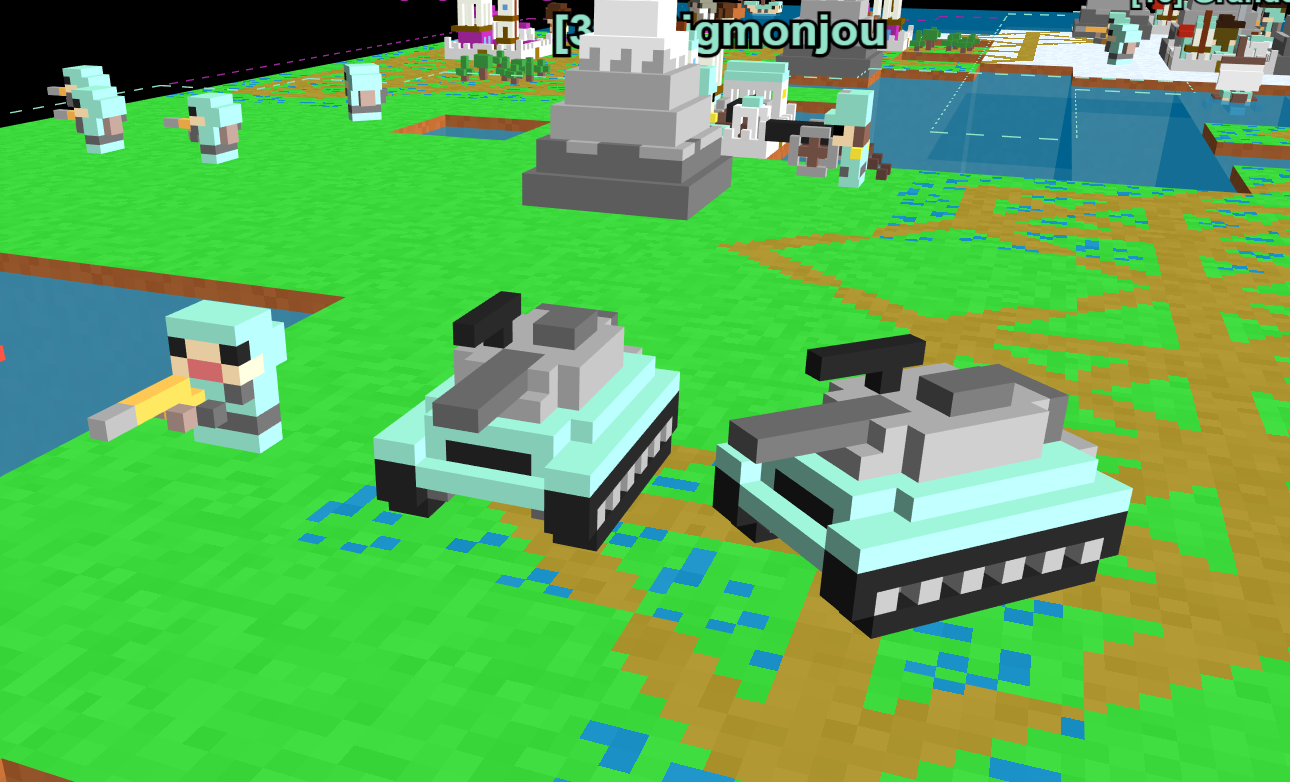 Unfair Fight
2020-07-26 19:41:42
RE:Transitioning My Empire to Scroll3d Engine
2020-07-26 16:41:42
Thank you
@GeneralWadaling
I am loving all of the models!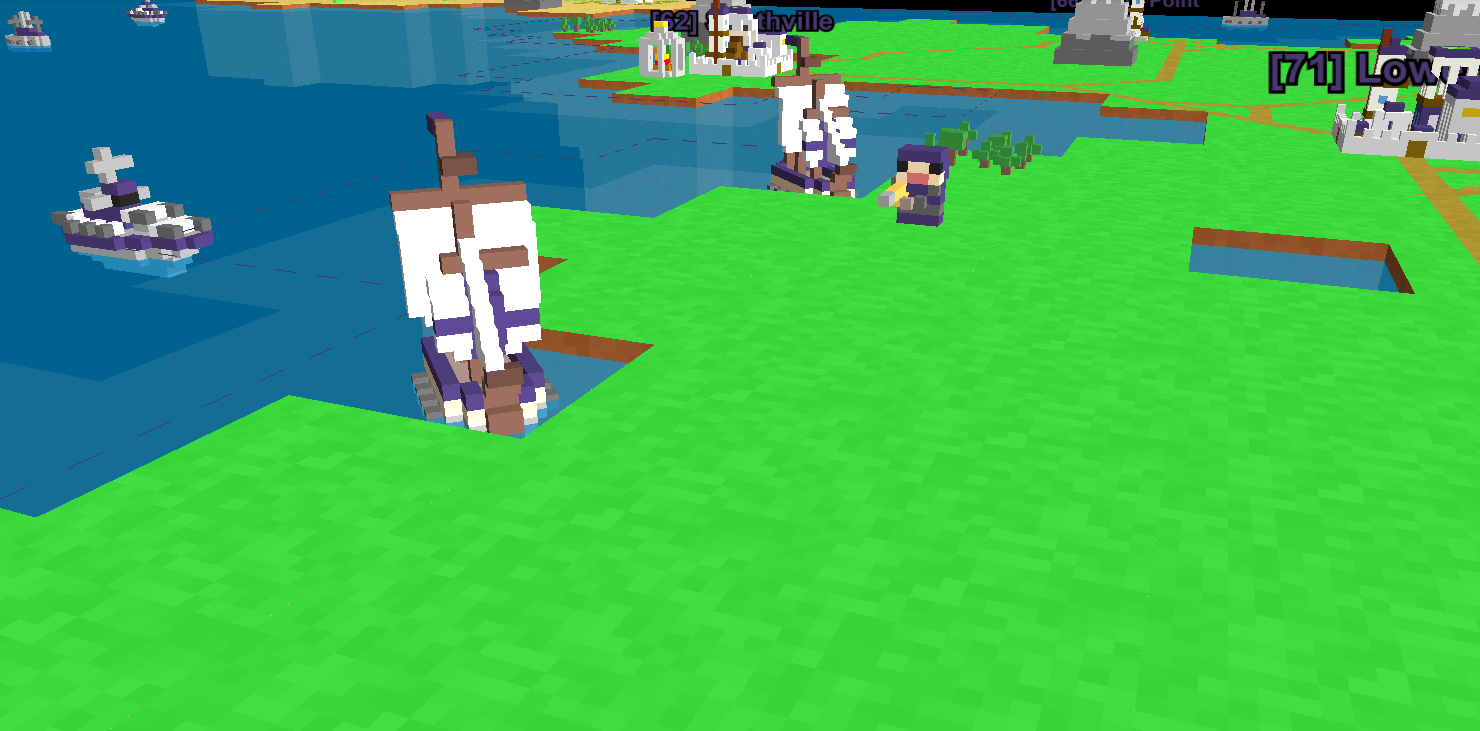 RE:i having Same charter code with some guy
2020-07-24 11:16:00
Fixed. Strange that this keeps happening now.
RE:My Empire suggestions, it's another ones
2020-07-23 21:52:12
Thanks for the tree models
@GeneralWadaling
you can see them on this picture. You are reading my mind with the natural wonders too, I think we are pretty much on the same page for this game, lol. Here is a game with the new trees, city walls, and a couple of wonders showing on the main map.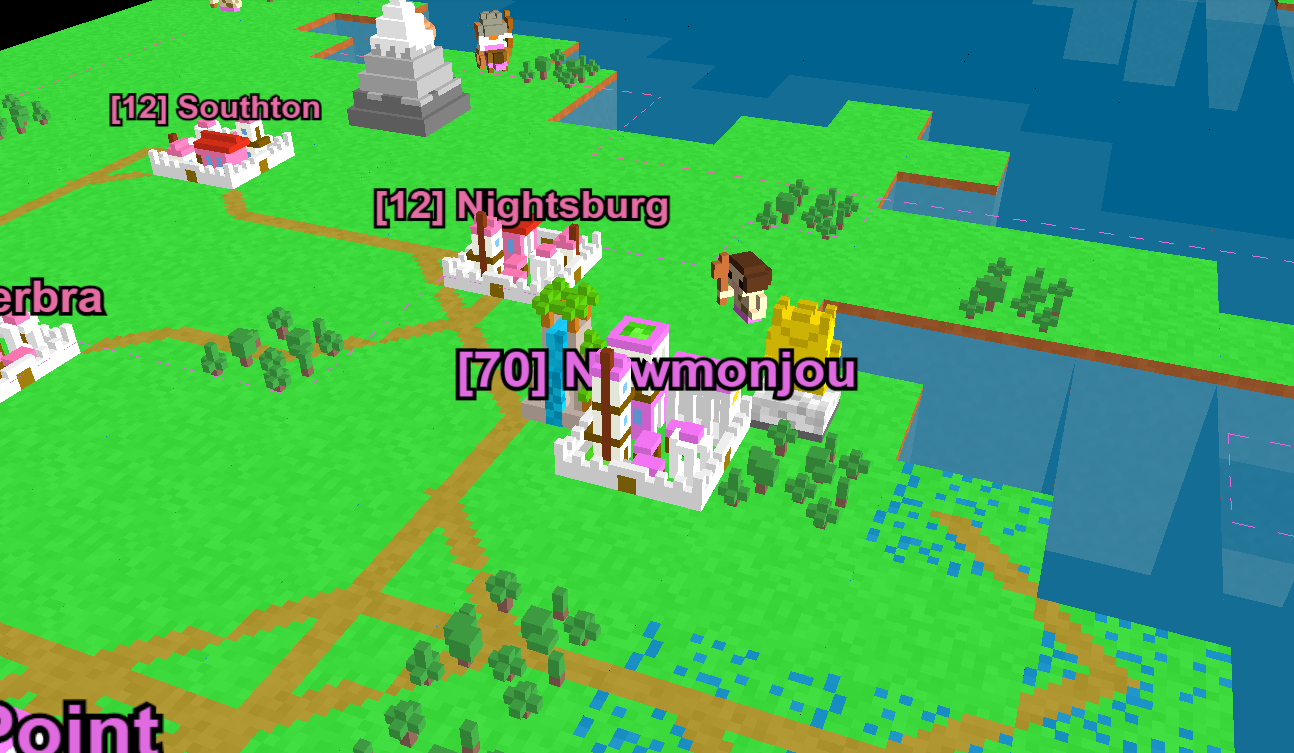 RE:Pdf Scan Premium
2020-07-23 11:30:00
Traloach said:I downloaded free Pdf Scan.
Then I purchased Pdf Scan Premium.
How do I know that I have premium version as when it loads it does not indicate it is the premium version.
Also when I view my ms account I see my order details but no option to download it.
The Premium is not a separate download, it unlocks all of the features in the regular download. You will know that it is unlocked because the app will not have any advertisements in it, and all of the features you see will work without giving you a popup notice saying they require premium.
RE:Transitioning My Empire to Scroll3d Engine
2020-07-21 15:57:55
Thank you for the models,
@GeneralWadaling
!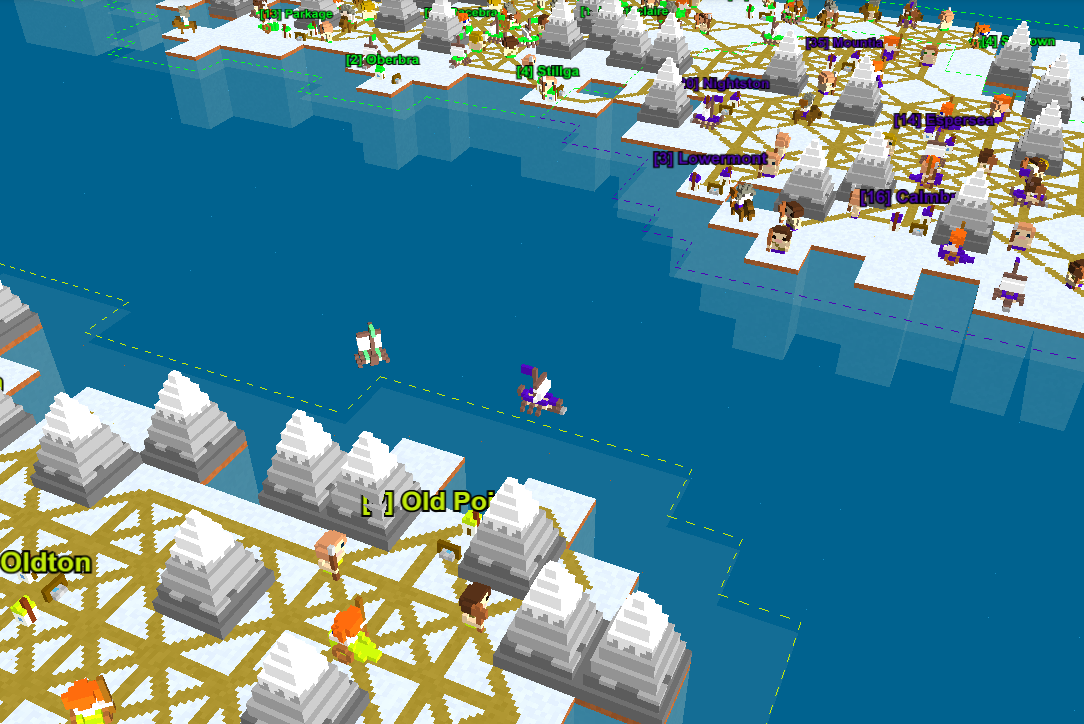 Transitioning My Empire to Scroll3d Engine
2020-07-20 16:59:23
I had originally planned on making
My Empire
one of my final games to use the Scroll2d engine, but as I started working on naval units for the game (the trireme specifically), it was starting to get annoying and cumbersome to draw all of the angles I needed for the units using Inkscape. I figured that, since I still had a ton of artwork to do for the game, I would instead take a few days to convert My Empire over to the in-development Scroll3d engine. So now, instead of being the last game to use Scroll2d, My Empire will become the
first
game to use the new Scroll3d engine!
Here is how the game originally looked using Scroll2d: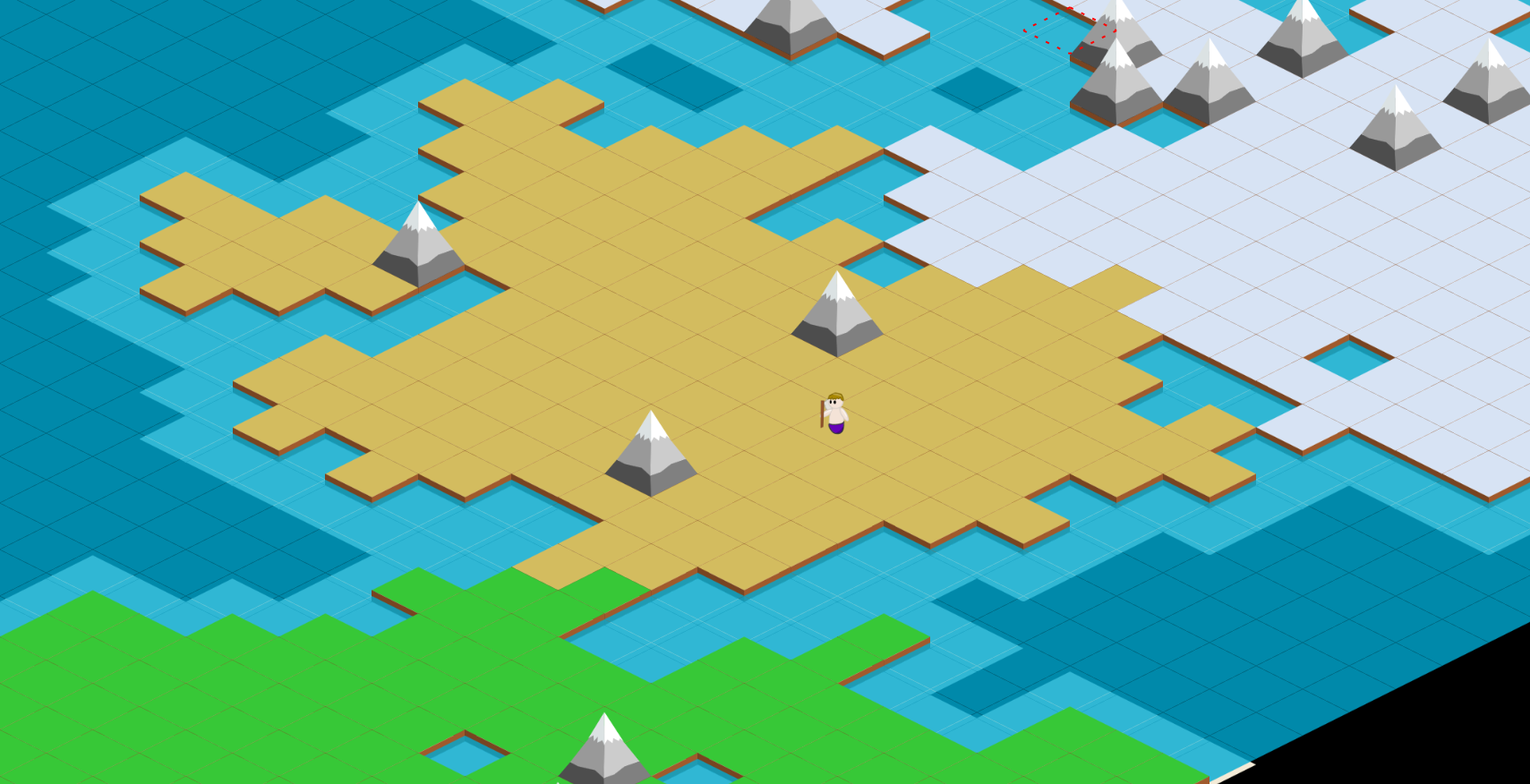 And here is what I have thus far using Scroll3d: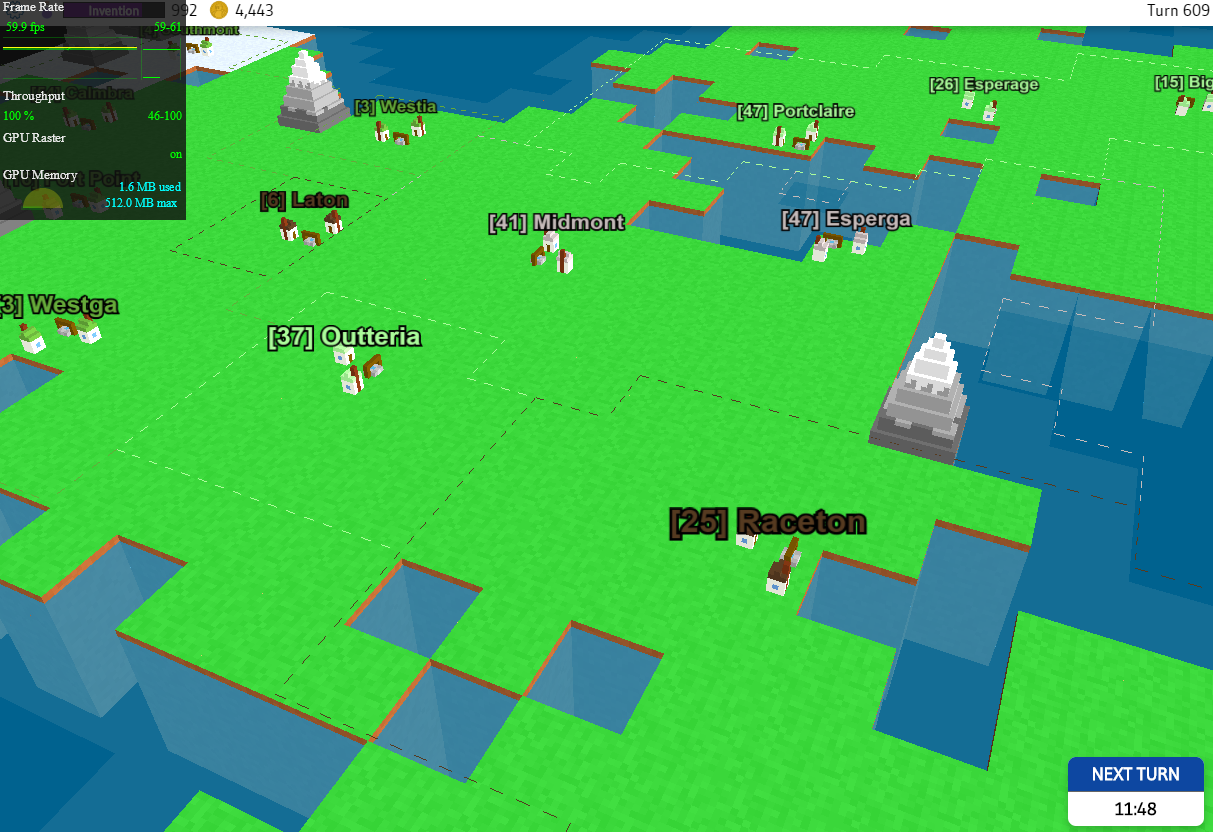 As you can see, I have attempted to match the original look as closely as possible, but there is still a lot of work to do. As of now the game no longer is able to render units (which is sort of a big deal), so the game is no longer easily playable. I expect to have units working again in a day or so here. The updates here should help to add some neat capabilities to the Scroll3d engine that will be useful in other titles as well. For instance, instead of drawing specific images for the roads and rivers in the game, I am going to adding code to Scroll3d so that road and river textures can be created automatically at runtime, which should greatly reduce development time on both this project and future ones. Already for this project, I have added text and line rendering to the engine. I also don't really like my blocky mountain models, so I'm going to try to find a better solution for that.
Anyway, for those of you who had been playing the beta of My Empire (linked below), it's going to be slightly unplayable for the next day or two, but after that I expect it to be back up in working order. So stay tuned for more My Empire related news and updates! My goal is to have this game completely done by the end of the summer, so that I can get it submitted to all app stores and Steam. Hope you enjoy!
https://www.apewebapps.com/my-empire/beta/
#myempire
More Rover Thoughts
2020-07-19 13:43:04
I have been thinking more on the Rover issue, and am leaning more towards them being "decorative-only" again. My reasoning is that, if we go with the "connected base" structure where the colony is basically connected together with servicing tubes, then the game can also easily support a "space station" map type with minimal effort. In this way, if you are on a planet type map, little rovers can drive around and do work for you. If you are on a space station, they can look like little flying drones, etc. Maybe an underwater world will have little submarine rovers.

Anyway, none of the above represents a firm plan, more like me just spewing out uncatalogued thoughts on the matter, lol.
RE:Microsoft store issues
2020-07-11 16:18:52
Well if you uninstalled the previous free store version, I doubt you can recover your save files as MS Store games are sandboxed and all of your data is generally deleted when you uninstall the game. It is possible that Microsoft synced it for you, but I wouldn't hold my breath.
If you previously downloaded the Free + IAP version of the game from the store, you can still get it back. Just open the Microsoft Store app, go to the Downloads and Updates section, and click on the "All owned" link on the side. You should be able to find it there.
@pecca1
Developer
Member Since: 2017-09-02 00:09:04
Last Active: 2020-08-09 19:12:29
Brandon Stecklein (bastecklein) is the creator, owner, and principal developer of Ape Apps. He started the business back in 2010 and operates it out of Spring Hill, Kansas.