#networkbrowser
Posts and pages on Ape Apps tagged with <strong>#networkbrowser</strong>
Network Browser v2.9.0 is available now, fixing several issues, updating the in-app video player, and also finally bringing full support for the light theme on TV devices (Android and FireTV).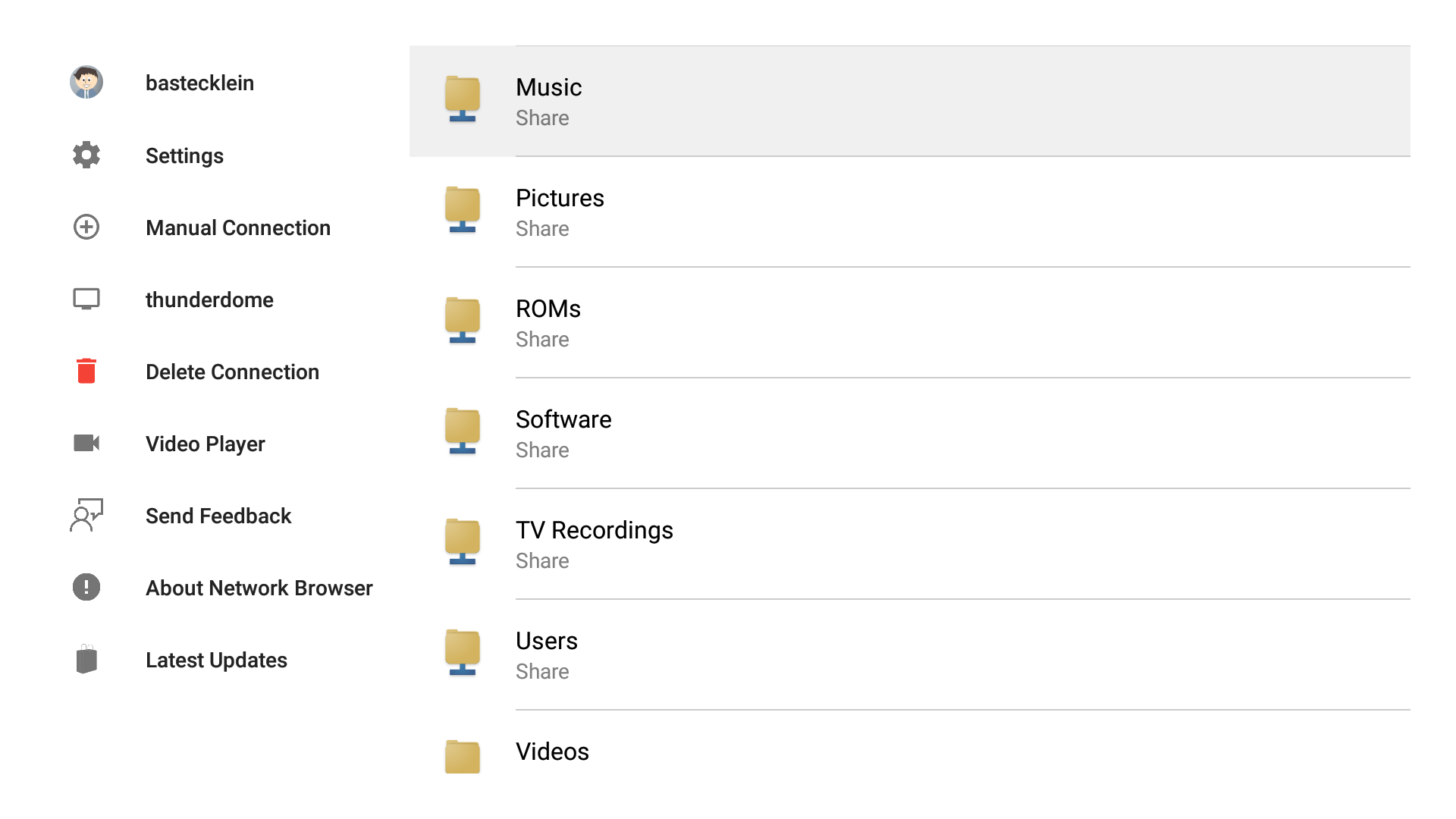 If you have questions/comments/concerns or feature suggestions for the next release of Network Browser, just let me know! The app is updated at least monthly, so stay tuned for more and thanks for using Network Browser!
https://market.ape-apps.com/network-browser.html
#networkbrowser
The Network Browser v2.7.2 patch is being finalized and should be available for download on all platforms within the coming days. This update fixes a handful of bugs, and also adds a new option to Settings, allowing you to deliberately choose whether or not to use either Network Browser's internal video player, or a 3rd party system player such as VLC.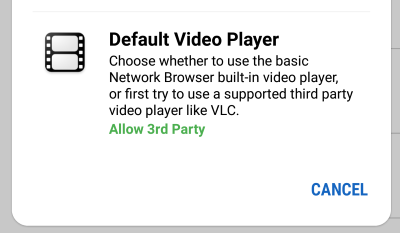 With the 3rd party option turned on (default on non-TV devices), Network Browser will first attempt to use an external video player. If Android returns that it cannot find a suitable player, it will automatically fall back on the internal Network Browser player.
That's all for today's patch. Keep letting me know what issues you find, as your feedback has been helping catch bugs and improve the app! And if you haven't tried Network Browser on Android yet (what's wrong with you?), you can find download links for Google Play and the Amazon App Store at the following website:
https://apps.ape-apps.com/network-browser/
It works on Phone, Tablet and on TV devices. Enjoy!
#networkbrowser
Network Browser has been updated to patch
v2.7.1
and should be hitting all devices within the coming days. This is a minor security release, but also adds one small feature that has been often requested by users. Going forward, even if you do not have
Helios File Manager
installed, you can still perform basic file transfers between your network and your device. I only have two Android devices to test this on, but I can confirm it works on Android 7 and the upcoming Android Q. Give it a try, and if you experience issues, know that file transfers using
Helios
still work fine.
This only works for single file uploads and downloads. The new folder upload feature introduced in
v2.7.0
still requires Helios, as there is no native built-in Android method for granting access to an entire directory from external storage. Given how the upcoming Android Q is making file access more restrictive vs. less, I do not expect this requirement to change in the future.
Helios
still offers the best file transfer functionality with Network Browser, and the two apps work together seamlessly. But if you do not want the extra app installed on your system, and many users do not, you can now do basic transfers back and forth without using Helios.
As always, thanks for using Network Browser! Let me know what issues you have with the update, stay tuned for more, and if you do not have Network Browser yet for Android, check out download links for both Google Play and the Amazon Appstore here:
https://apps.ape-apps.com/network-browser/
#networkbrowser
#heliosfilemanager

Try Boom Feed, the free RSS reader from Ape Apps! Boom Feed is a free RSS, Podcast, news reader and aggregation app, available on most platforms including Desktop, Android, and iOS. Try it today!