Find User
here you can look for a user
[Colony Wars] Ideas again.
Revised ideas on buildings.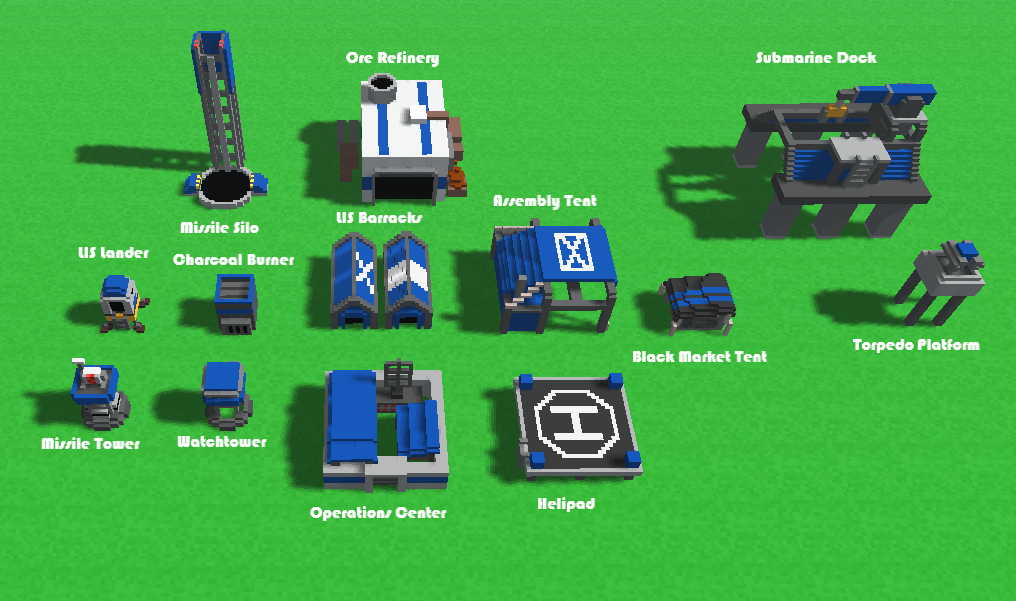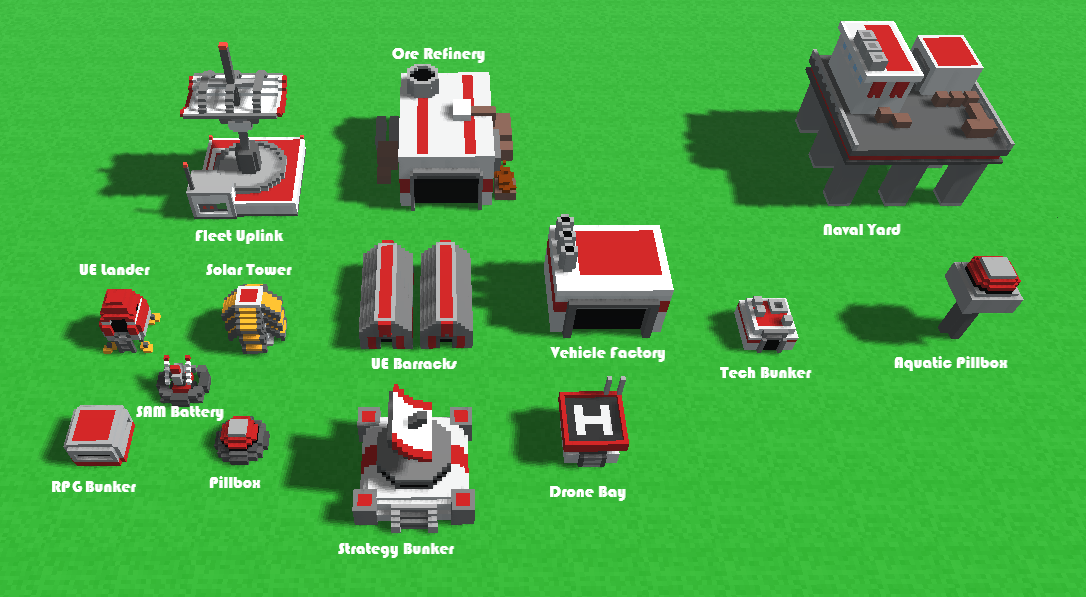 Black Market Tent
and
Tech Bunker
are Tier 2 tech building.
Operations Center
and
Strategy Bunker
are Tier 3 tech building.
LIS
Missile Tower
is advanced base defense with roles of both anti-air and anti-tank.
LIS
Watchtower
is anti-infantry base defense for LIS, manned by snipers. Has low fire rate, but can pick off enemy infantries one by one. It is also the prerequisite for training LIS
Snipers
.
United Earth
RPG Bunker
is Tier 1 anti-tank defense.
LIS
Helipad
deploys
Attack Helicopter
and
Transport Helicopter
(the LIS infantry transport unit).
United Earth
Drone Bay
deploys
Interceptor Drone
(anti-infantry/atmospheric superiority fighter) and
Bomber drone
. Also refills their ammunition.
LIS
Assembly Tent
(Or
Mechanized Weapons Camp
) is the vehicle production building for LIS.
LIS
Torpedo Platform
is the naval defense for LIS. Has low fire rate but effective against big ships.
You can help by EXPANDING IT.
Additional ideas for Zolarg Empire.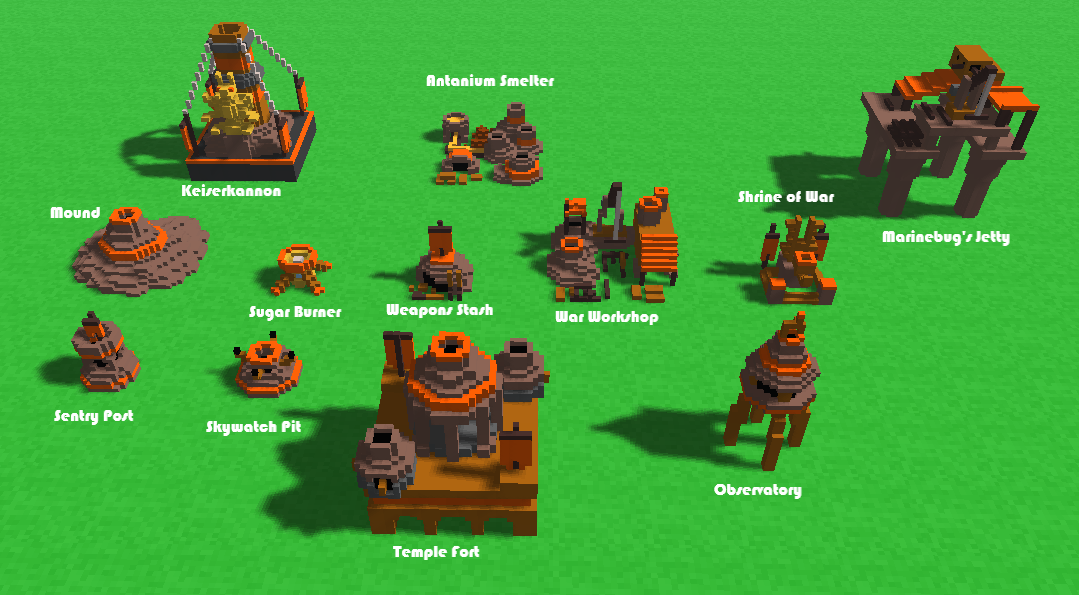 Mound
is the core structure of a Zolarg Empire base, just like landers for the two human factions. Also double as infantry production facility.
Sugar Burner
is the power generator for Zolarg Empire.
Antanium Smelter
is a Zolarg counterpart of Ore Refineries of human factions.
Weapons Stash
allows basic infantries to be trained as well as unlocking base defenses.
Sentry Post
is the basic anti-land defense for Zolarg Empire. Lobs bombs that deals moderate damage.
Skywatch Pit
is the anti air defense for Zolarg Empire.
War Workshop
is the vehicle production facility for Zolarg Empire.
Shrine of War
is the Tier 2 tech building.
Observatory
unlocks air units.
Temple Fort
is the Tier 3 tech building and also the advanced anti-land defense structure for Zolarg forces.
Aquabug's Jetty
is the navy production facility, while also act as a coastal defense, armed with low caliber cannons.
Keiserkannon
is the superweapon structure of Zolarg Empire. Has faster recharge than other superweapons, but deals relatively less damage per strike.
You can help by EXPANDING IT.
Linkback References

Try Boom Feed, the free RSS reader from Ape Apps! Boom Feed is a free RSS, Podcast, news reader and aggregation app, available on most platforms including Desktop, Android, and iOS. Try it today!