Find User
here you can look for a user
Experimental - Account Linking and Automatic Login with Google Play
A few weeks ago with the release of
My Colony v1.28.0
on Steam, I introduced the ability to link your Steam account directly to your Ape Apps account for automatic login and Premium/Ape Coin purchase syncing. Now I am testing this feature through the Google Play Games Services platform.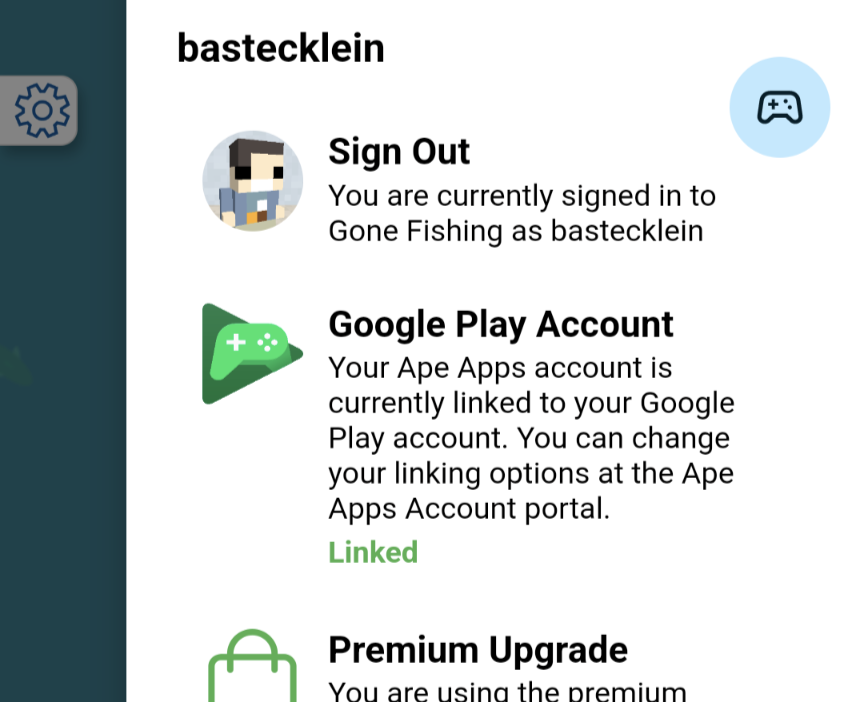 Currently being rolled out in the game
Gone Fishing on Google Play
, players who are signed in to the game using their Ape Apps Account will find a new option in their user account menu to link their Ape Apps Account to their Google Play account. Once this link is established, other Ape Apps games on your Android device (provided that the game has been updated to include this support) will now have automatic login to your Ape Apps account, reducing friction (as well as the need to type in your username/password every time). All authentication is done behind the scenes on the accounts server.
In addition, linking accounts will also allow support for syncing achievement and high scores data between your Ape Apps account and the Google Play games scores database.
This new feature is currently live only in the Gone Fishing game on Android, but will be coming to other games over the coming weeks and months as more updates are rolled out.
#gonefishing
Owner of Ape Apps, LLC

Try Boom Feed, the free RSS reader from Ape Apps! Boom Feed is a free RSS, Podcast, news reader and aggregation app, available on most platforms including Desktop, Android, and iOS. Try it today!