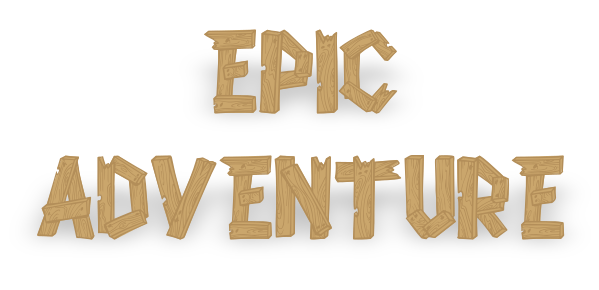 Epic Adventure is an in-development multiplayer open world building, crafting, and adventuring game from Ape Apps. It is still in the very early stages of development, and the direction it takes will depend largely on player feedback. My thoughts from the outset are something of 2d top-down minecraft merged with a rougue like RPG adventure, but anything and everything is subject to change, depending on what works.
Your in-game character in Epic Adventure can be either one of the two default skins, or anything you create yourself using the
My Tokens
app. My Tokens is free, and any Token you create and save to your Ape Apps account will be available to use in Epic Adventure.
The game is currently available on the
Ape Apps Launcher
(for Windows, Mac, and Linux) and on Google Play for Android. When the code is further along, I also plan on bringing it to iOS, Windows Store, and Steam. Cross platform multiplayer should be working between the platforms on the same LAN/WiFi connection. Multiplayer over the internet will be available soon as well.
As I said, everything in the game is subject to change and will grow depending on user feedback and input. Use
this forum
for feedback, bug reports, and game suggestions.
#epicadventure