Find User
here you can look for a user
Can You Survive the Invasion From Hell?
Today I am pleased to announce a brand new RPG/Roguelike hybrid game available for all platforms -
Hell and Back
!

When a mad scientist opens a portal to hell on Mars Base, it's up to a lowly security guard (you) to descend down into the shores of hell, close the portal, and save humanity! Simple enough, right?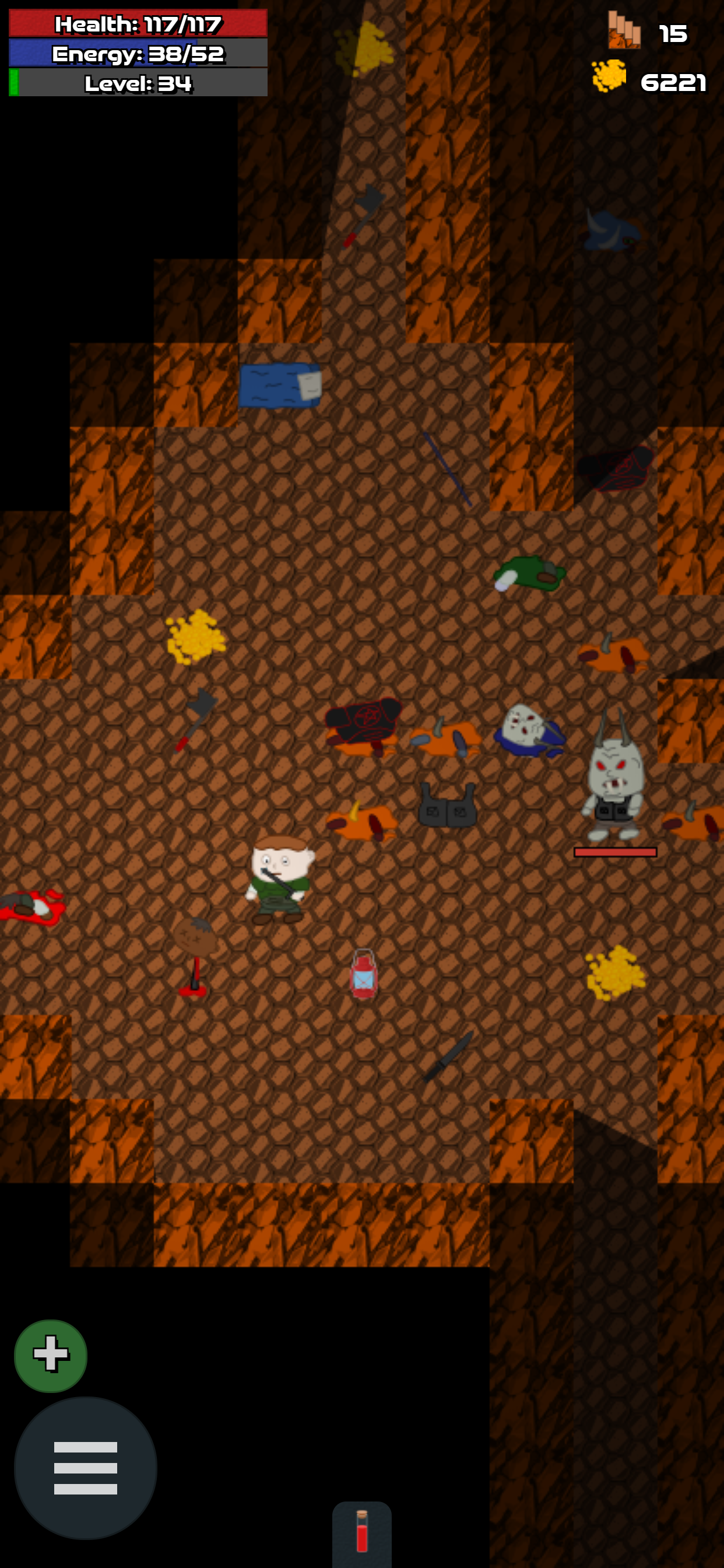 Hell and Back is a turn based role playing game developed in the roguelike genre. Levels contain a mixture of prebuilt and computer generated content, so that every playthrough of the game is unique. Along the way, you can accept quests for experience and gear, recruit mercenaries to join your team, upgrade weapons and armor using power cells, and more. As you progress you will find better loot and level up your character, assigning stat points and becoming more powerful. Which is good, because the enemies also become more varies and more powerful as you progress. Basically, Hell and Back contains everything you would expect in a good old fashioned RPG game.
Hell and Back was coded using an upgraded and improved version of the roguelike RPG engine that I developed for the game
Gone Rogue
. Improvements have been made in NPC quest generation, battle mechanics, game saving, lighting engine, item enchanting, dialog generation, and more. There are even new classes of in-world objects that the player can interact with, adding yet another dimension to this already feature-packed roguelike engine! In addition, unlike Gone Rogue, Hell and Back also has a story and associated lore, which is revealed to the player as you progress throughout the levels of the game.
You start out as a normal security guard on Mars Base when the power suddenly goes out. The next thing you know, the base is crawling with zombies! As you fight to survive in the base, you will descend down into the lower levels of the base where you will learn what happened to the crew. You will end up fighting your way through the deadly caverns under the base, before arriving on the very shores of hell itself. Finally, if you can survive all of that, you will end up in Hell Keep, Satan's personal fortress, and if you are lucky, you will defeat Satan himself and bring his decapitated head back to Mars Base as a trophy for your mantle!
Hell and Back is available now for
free
on most platforms, including Android, iOS, and Windows. You can find download links below, and also be sure to check out the official Hell and Back website for more news and info:
https://apps.ape-apps.com/hell-and-back/
Android: https://play.google.com/store/apps/details?id=com.ape.games.hellandback
iOS: https://play.google.com/store/apps/details?id=com.ape.games.hellandback
Windows: https://www.microsoft.com/store/apps/9NLFB0PBV8NW
Web App: https://www.apewebapps.com/hell-and-back/
#hellandback
You should update gone rouge and add some of the new improvements there. That game is getting really repetitive.
I am nerdy programmer that happens to like games made by ape apps. At some point in my life I am hoping to start a company and make games.

Try Boom Feed, the free RSS reader from Ape Apps! Boom Feed is a free RSS, Podcast, news reader and aggregation app, available on most platforms including Desktop, Android, and iOS. Try it today!