I have just published v1.3.6 of the
Ape Apps Launcher
which you can download now. This update is required for users of EZ Database and EZ Register, and also includes some goodies for everybody!
Firstly, you can now access your friends list from the main launcher screen. If you click on the new friends icon on the top title bar, you will be presented with the new friends list popup: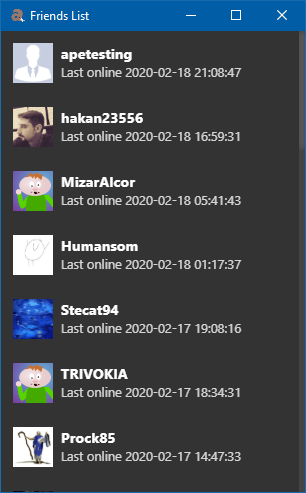 In addition, now when you click on a friends username in the friends list window or in the Ape Chat window, you will be taken to the new profile screen where you can see more information about your friend and see their achievements. You can also look at your own profile to see your own achievement details.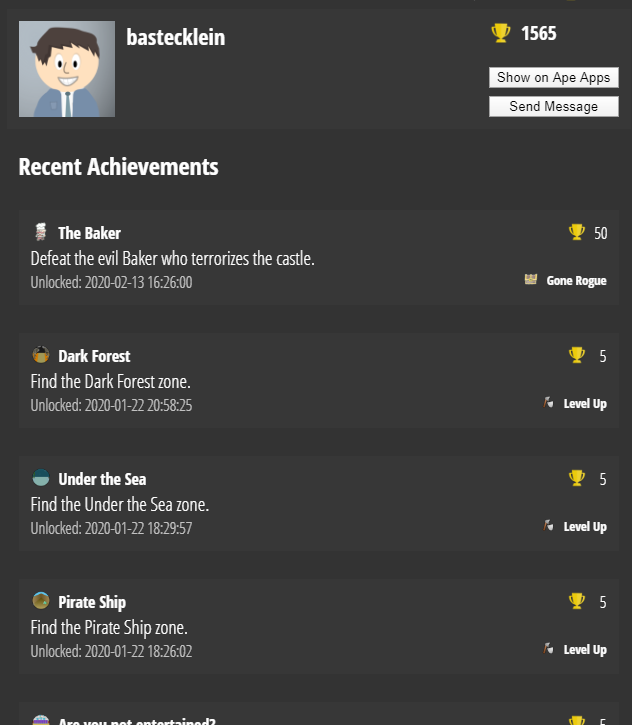 If you keep the friends list window open, you will see notices when your friends come online as well.
The update is live right now in the Ape Market, so get it from the auto-updater or download is manually today!
https://market.ape-apps.com/edit_app.php?app=381