Find User
here you can look for a user
Dungeon Infinity Released for PC
Today I have released Dungeon Infinity, a hybrid first person shooter/roguelike game for Windows, Mac, and Linux!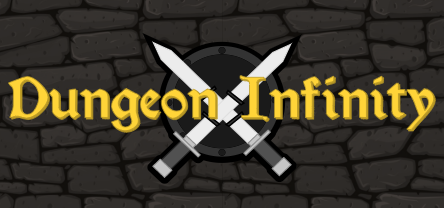 Download Links
:
https://market.ape-apps.com/dungeon-infinity.html
Dungeon Infinity is a 3d dungeon crawling adventure game. You start on a remote island that contains a dungeon entrance. You must then fight your way through a never ending series of dungeons, getting more difficult as you go. Along the way you will find new items and weapons to help you. All dungeons are generated on the fly, so that no two playthroughs are the same. Collect loot as you go and earn a place on the global high scores list based on the amount of loot you collect. Has elements of roguelike game play, RPG play, and first person shooter play. Dungeon Infinity is set in the Wizards and Dungeons universe.
Dungeon Infinity was created using the game engine from
Death 3d
, but with an added auto-map generator. Every level in the game is automatically created as you play, and now two playthroughs are alike.
So where did this game come from? Late last year I started creating a game called Wizards and Dungeons that was based off of the Death 3d engine but with RPG elements and an interactive story. I created a bunch of assets and sounds for the game, but the project ended up being so large and my time so limited, that I realized that there was no possible way I would be completing the game any time soon. So a few weeks ago, I got the idea to use the same assets and code I created for Wizards and Dungeons and merge them with the dungeon generator I wrote for
Gone Rogue
and
Hell and Back
. The result is Dungeon Infinity, which is essentially a 3d version of Gone Rogue, but with the RPG elements scaled back a bit.
Dungeon Infinity takes place in the same fictional Elmalad Empire universe that I penned out for Wizards and Dungeons, and if the latter game ever arrives, these two will be related story-wise. I actually have a lot of basic backstory and lore written out for this universe, but actually developing the games is another matter entirely!
Anyway, if you're looking for another free game to try out, check out
Dungeon Infinity
! It's also available on Ape Web Apps, for those who do not want to download a client:
https://www.apewebapps.com/dungeon-infinity/
(it's on the
Launcher
too, of course).
#dungeoninfinity
#death3d
#gonerogue
#hellandback
Linkback References

Try Boom Feed, the free RSS reader from Ape Apps! Boom Feed is a free RSS, Podcast, news reader and aggregation app, available on most platforms including Desktop, Android, and iOS. Try it today!