#gonerogue
Posts and pages on Ape Apps tagged with <strong>#gonerogue</strong>
Today I am releasing a new update to
Hell and Back
, bringing the game up to v2.0.0 and offering a bunch of UI and QoL improvements, as well as a move to a new URL,
https://hell.ape-apps.com/
!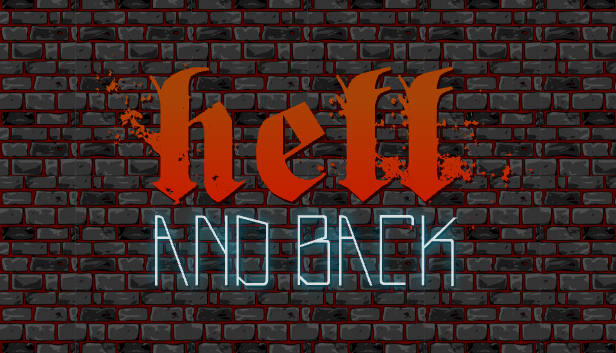 For those unaware,
Hell and Back
is my second Roguelike RPG (I guess it would be more of a rouge-lite, since you don't have to play with permadeath), build off of the Gone Rogue engine. It takes place on a Mars base that has been overrun by the forces of Hell (basically, the story of Doom, in roguelike form). You must save the base, along the way recruiting allies, collecting gear, leveling up, and doing all the things you would expect in a roguelike role playing game!
This update brings some long-requested and much needed improvements to the interface of the game, with new improvements in store for players on all device classes (touch, desktop, gamepad/tv).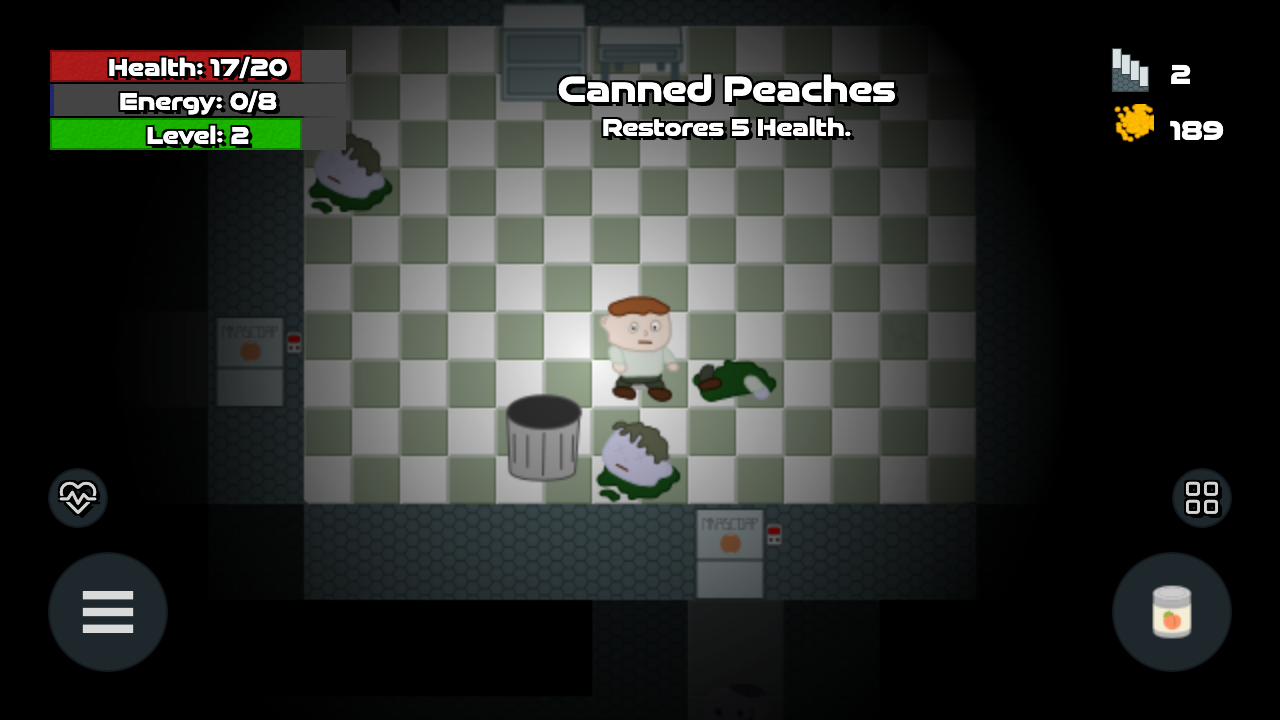 There are now dedicated Inventory and Player Stats buttons on the main UI (seen in the screenshot above), so you no longer need to go into the game menu to access these often-used windows. Small screen mobile devices are now able to play in either portrait or landscape orientation, with the UI adjusting to accommodate either play style. Mobile and Gamepad users will now be able to see detailed information on the HUD of items on the ground before picking them up, as well as enemy statistics during combat. Current active Quest details will also now appear on the main UI for mobile players, a feature previously only available on Desktop.
Desktop users should notice an improvement with Keyboard controls (online reference available
here
). There was a shortcoming before where the keyboard arrow keys were not working in menus, title screens, NPC dialog boxes, etc. This is all corrected now. By request, this update also supports player movement using "Vi Keys" (HJKL), which is common in some PC roguelike games.
As well, improvements have been made to the Gamepad controls for users on a TV device (or those just using a gamepad on any device). Over 80% of Hell and Back players are actually playing on Android TV devices, so improving the gamepad controls was critical.
The new update to Hell and Back is live now at the
new URL
, and can be installed to any device as a Progressive Web App (PWA) using a Chromium based browser (chrome, edge, etc). The update will also be hitting the Windows Store and other mobile app stores over the coming days.
In the next few weeks, I will also be porting the new engine changes over to Gone Rogue, so that both Rogue core games are using the latest version of the engine code.
Moving forward, I have not yet decided if I want to retire this Rogue engine in favor of a new one based on Scroll3D and some of the new RPG mechanics being built out for Level Up 2, or if I want to continue releasing new games based on this framework. I do think that this engine provides a great mobile roguelike experience that is quick to play and easy to use, and it's fairly easy to develop for. Something to think about at least!
In the mean time, give the new release of Hell and Back a try, and if you aren't against PWA's, go ahead and install it to your device today!
https://hell.ape-apps.com/
#hellandback
#gonerogue
Today I am happy to announce a big new update to
Epic Adventure
-
v0.12.0
! My son has started playing a lot of Epic Adventure, and as such his demands for updates have become impossible to ignore, which in turn has placed Epic Adventure on a higher update priority than it has previously been, so expect a lot more from this game in the coming months. Until then though, let's take a look at all the changes in this release!
To start things off, crop farming has now arrived in Epic Adventure! Before, you could collect seeds from tall grass, and you could plow dirt with the hoe, but you just couldn't combine the two efforts into one. Now, you can plant those seeds in the dirt to produce a brand new entity -
Wheat
!
Once the wheat is ripe, you can harvest it, and using the crafting menu, six wheats can be converted into another new entity -
Dough
. Of course, what good is plain dough? Not very tasty. But wait, there has been a non-working object in the game from the very beginning, the furnace. Non-working until now, because the furnace is now fully operational, with the new
furnace interface
. Loading your furnace with the dough and a fuel source such as coal with convert your dough into another new entity, the delicious and edible
Bread
!
The
last update
to Epic Adventure added the first mob, Chickens, to the game, but you couldn't do anything with them. Sadly for the chickens, this has changed, as they can now be slaughtered using your weapon of choice. A few hits with an axe or pickaxe ought to do the trick.
The Chickens currently are a little over powered for what they are, so you will need some sort of weapon to kill them, but they will eventually be nerfed a bit. Regardless, killing a chicken will provide the new entity
Raw Chicken
and also a random chance to get another new entity, the
Feather
. There is no practical use for the Feather yet, but the Raw Chicken can be thrown into the furnace to create
Cooked Chicken
, which provides a great boost to your health and energy.
Speaking of health and energy,
Death
and
Respawning
are now fully implemented into the game. Eventually you will be able to create a bed to set a new spawn point, but for now the spawn point is locked at chunk 0x0x0. When you die, your inventory will dump at the site of your death and you will have to return to your body to collect everything. Premium users have the option to respawn at their body if they want to.
Going forward,, I plan on increasing the Epic Adventure update cycle from "whenever I feel like it" to once per month. A big part of creating a game is implementing all of the engine features, and once that is done, adding new content can go quick and easy, rapidly expanding the game. I am getting closer to the rapid content expansion phase, but there are still engine enhancements and changes I wish to implement first.
In a
prior post
,
@Amorphus
suggested the concept of rooms, towns, and limited visibility. For the most part, I agree with these concepts completely. Right now in the game, you can easily scroll around the map and see everything. I plan on changing the mechanics to something more resembling my game
Gone Rogue
, in which a player has a certain line of sight which is also blocked by walls and other obstacles. Additionally, caves and enclosed rooms are going to be dark, requiring
torches
in order see inside of them. I also plan on adding a
day/night cycle
to the overworld.
Farming needs to be expanded well beyond the current Wheat. There was a
thread
a while back with contributions from
@Amorphus
and
@GeneralWadaling
concerning Agriculture, and now that the basic engine mechanics of planting, harvesting, and cooking have been implemented, I plan on following many of the suggestions in that thread. Expect a lot more to come in the area of agriculture in the near future.
In
this thread
,
@GeneralWadaling
laid out a ton of suggestions regarding food and cooking, and many of these will be finding their way into the game shortly. Wadaling suggests a kitchen stove object, and I might implement that and change the furnace so that it just deals with smelting of metals (whenever I add metals to the game). I will also be adding the camp fire, which will allow cooking but will "burn out" after time.
v0.11.0 introduced engine capability for mobs (the chicken), and this update allows you to kill them. We also need mobs that fight back. Monsters, skeletons, bandits, etc. Look forward to all of these things. That's not all though, because Epic Adventure needs some
dungeons
to explore. My plan is to repurpose the dungeon generation routines I wrote for both
Gone Rogue
and
Dungeon Infinity
in order to have random dungeons to appear on the map that you can loot and explore. Dungeons will be filled with items, treasure, and monsters and will give the player the chance to kind more items, gear, and to
gain experience and level up
, which are two more concepts headed to the game.
There also needs to be a lot more biome types, including the introduction of
Water
. There is already a little bit of code in the engine to support water (including accelerated crop growth when near water), but there is no actual water in the game. This will be changing. You will also be able to build ditches/trenches to move water from one location to another.
One thing that really bothers me about Epic Adventure is how only one chunk of the world is rendered at a time and you cannot manipulate objects in nearby chunks. I plan to make the world more seamless (like how it works in
My Colony 2
) to where the entire world feels like one continuous thing instead of something broken up into chunks.
Anyway, I have a lot of plans for Epic Adventure and I think that things are going to start happening a lot faster in this game now going forward. If you have suggestions on things you would like to see, feel free to let me know here in the forum, and let me know what bugs you find too. Beyond that, thanks for playing Epic Adventure and stay tuned because a whole lot more is on the way!
And if you haven't tried Epic Adventure yet, you can
play in on the Web
, through the
Ape Apps Launcher
, or find it on
various app stores
.
#epicadventure
#dungeoninfinity
#gonerogue
Today I have released Dungeon Infinity, a hybrid first person shooter/roguelike game for Windows, Mac, and Linux!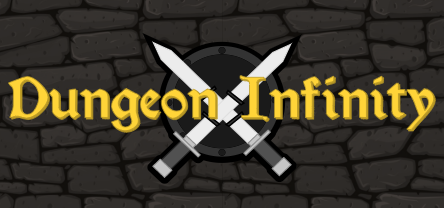 Download Links
:
https://market.ape-apps.com/dungeon-infinity.html
Dungeon Infinity is a 3d dungeon crawling adventure game. You start on a remote island that contains a dungeon entrance. You must then fight your way through a never ending series of dungeons, getting more difficult as you go. Along the way you will find new items and weapons to help you. All dungeons are generated on the fly, so that no two playthroughs are the same. Collect loot as you go and earn a place on the global high scores list based on the amount of loot you collect. Has elements of roguelike game play, RPG play, and first person shooter play. Dungeon Infinity is set in the Wizards and Dungeons universe.
Dungeon Infinity was created using the game engine from
Death 3d
, but with an added auto-map generator. Every level in the game is automatically created as you play, and now two playthroughs are alike.
So where did this game come from? Late last year I started creating a game called Wizards and Dungeons that was based off of the Death 3d engine but with RPG elements and an interactive story. I created a bunch of assets and sounds for the game, but the project ended up being so large and my time so limited, that I realized that there was no possible way I would be completing the game any time soon. So a few weeks ago, I got the idea to use the same assets and code I created for Wizards and Dungeons and merge them with the dungeon generator I wrote for
Gone Rogue
and
Hell and Back
. The result is Dungeon Infinity, which is essentially a 3d version of Gone Rogue, but with the RPG elements scaled back a bit.
Dungeon Infinity takes place in the same fictional Elmalad Empire universe that I penned out for Wizards and Dungeons, and if the latter game ever arrives, these two will be related story-wise. I actually have a lot of basic backstory and lore written out for this universe, but actually developing the games is another matter entirely!
Anyway, if you're looking for another free game to try out, check out
Dungeon Infinity
! It's also available on Ape Web Apps, for those who do not want to download a client:
https://www.apewebapps.com/dungeon-infinity/
(it's on the
Launcher
too, of course).
#dungeoninfinity
#death3d
#gonerogue
#hellandback

Try Boom Feed, the free RSS reader from Ape Apps! Boom Feed is a free RSS, Podcast, news reader and aggregation app, available on most platforms including Desktop, Android, and iOS. Try it today!