Find User
here you can look for a user
EZ Reg checkbook issue
Greetings!
It seems there was an update recently, but it has thrown several things off. For one, the account colors are gone. When viewing the accounts, everywhere they're was a varying color, it's now all white. In addition, everything now runs EXTREMELY slow compared to how it was before. Is it possible to "un-update" it so to speak?
I'm gonna try and include a screen shot to show the color issue...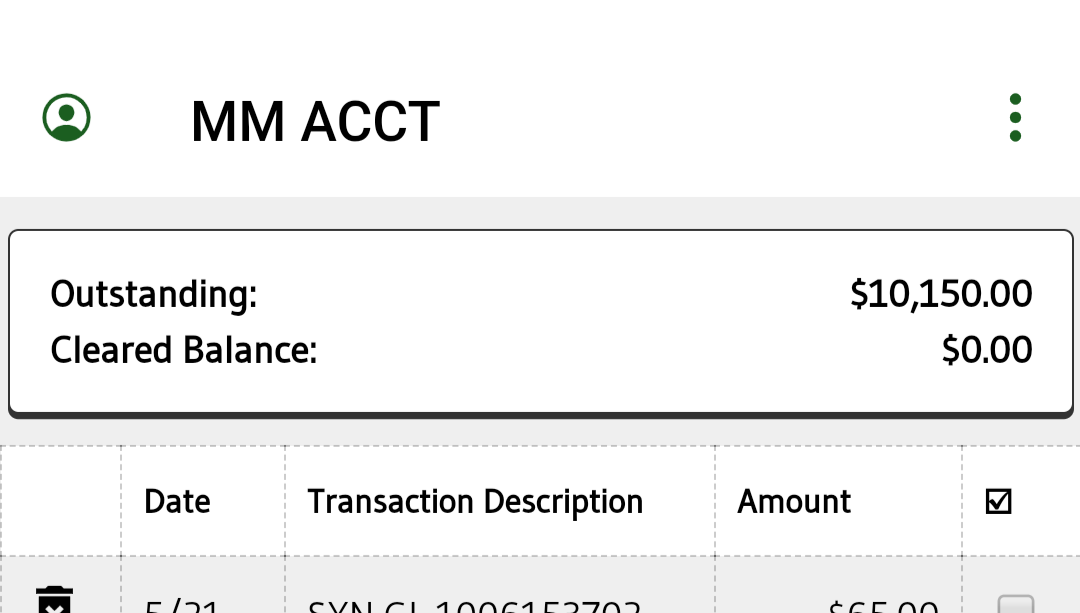 It is true
@blugator00
that I did change the theme on EZ Register from using colored title bars to using a white title bar with colored icons. The idea was to more closely match the latest Android developer design guidelines.
As for the slowness, that I do not know? I have not made any significant changes that should have had a performance impact recently. Can you let me know what model your phone is and I can dig into things further?
As for an older release, I do have the .apk files for every released version of the app, of course. I can post them for you, but I do not know if I would recommend loading data that has been saved with a newer client, into an older client. At least not without completely backing up all of your data first, as I could see this lead to you losing everything...
Owner of Ape Apps, LLC
Linkback References

Try Boom Feed, the free RSS reader from Ape Apps! Boom Feed is a free RSS, Podcast, news reader and aggregation app, available on most platforms including Desktop, Android, and iOS. Try it today!