Find User
here you can look for a user
My colony (New texture mods)
Here you can download any texture overhaule you like and use as you please be sure to mention me if you use them in your own mods. Please drop likes and any comments as i do read them and will try to reply where i can.
I hope you all will like the more realistic look of the buildings as i will slowly bring them out as I remodel them. They have also been realined to fit the in game grid better aswell.
Textures png files
Gold Mint

Gold Refinery

Small Shelter

First Aid

Factory

Refinery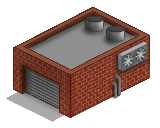 Greenhouse

Greenhouse Working

Advanced Hydro

Are you going to do more mods that are similar to these?
I'm not seeing a link to download these
Theronmay said:I'm not seeing a link to download these
I want to download it too. Give us download link pls :)
This design icon is truly impressive. There is reasonable variation in size. Please share a lot.
Linkback References

Try Boom Feed, the free RSS reader from Ape Apps! Boom Feed is a free RSS, Podcast, news reader and aggregation app, available on most platforms including Desktop, Android, and iOS. Try it today!