Find User
here you can look for a user
PDF Document Scanner V4.13.0
I have installed PDF Document Scanner V4.13.0. I am new to this app. There seem to be no instructions or next buttons. When finished scanning the screen just sits there, all red and pretty except for the plus button, which when depressed scans more documents. What happens to my scanned doc's. Where are they?
Well they are supposed to just show up on the screen like this: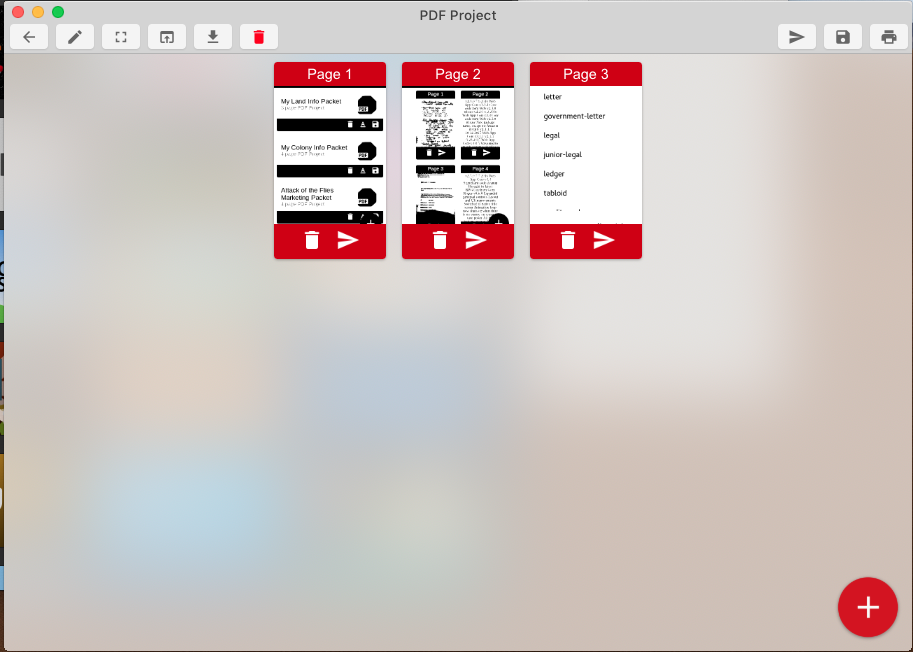 I assume this is not happening for you? Which version of the app are you using (operating system-wise)?
Owner of Ape Apps, LLC
I've used the app successfully before, but am getting this same result. I scan a document, but nothing appears on the screen. Last time I tried several things (restarting, etc.), and only when I uninstalled and reinstalled did it work. Now it's back to nothing showing up after a scan. (The pages go through the scanner, and everything seems like it's working -- just no document produced.) How do I troubleshoot this? (Using Windows 10, PDF Document Scanner v 4.13.0.)
Linkback References

Try Boom Feed, the free RSS reader from Ape Apps! Boom Feed is a free RSS, Podcast, news reader and aggregation app, available on most platforms including Desktop, Android, and iOS. Try it today!