Edit 1/19/2019
: For users having issues due to the dropping of SMB 1.0 support, see the following link:
www.ape-apps.com/viewpage.php?p=28537
Edit 1/3/2019
: Just published bug fix patch v2.5.1, let me know if you run into issues!
I have just finished work on Network Browser v2.5.0. This update brings quite a few under-the-hood changes, including a migration from the old
jCIFS
library to the more up to date
jcifs-ng
library. Since this is a somewhat large change, please let me know if network shares that were working before are suddenly broken, so that I can get the issues addressed.
In addition, a new text filter has been added when opening network folders containing a large amount of files.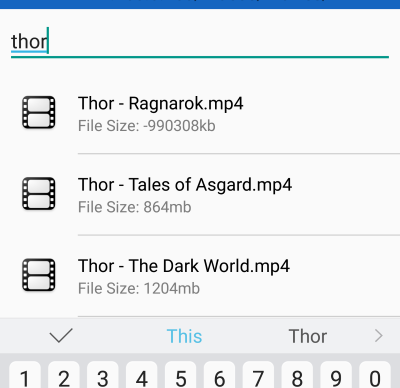 Usage is fairly self explanatory. If you navigate to a folder that has more than 20 files inside of it, a new filter input box shows up at the top of the screen, allowing you to quickly narrow down the file list and find what you are looking for.
Finally, several bugs have been addressed, including one where
license key activation
was not working properly.
So that's it for today's update. Stay tuned, a lot more exciting stuff to come for Network Browser!