Find User
here you can look for a user
Gross Domestic Product
I have no idea how to improve GDP, I've been played for a few weeks and my GDP is decreasing. I had almost 15,000M by now I just have 8,000M. What should I do?
Colony 1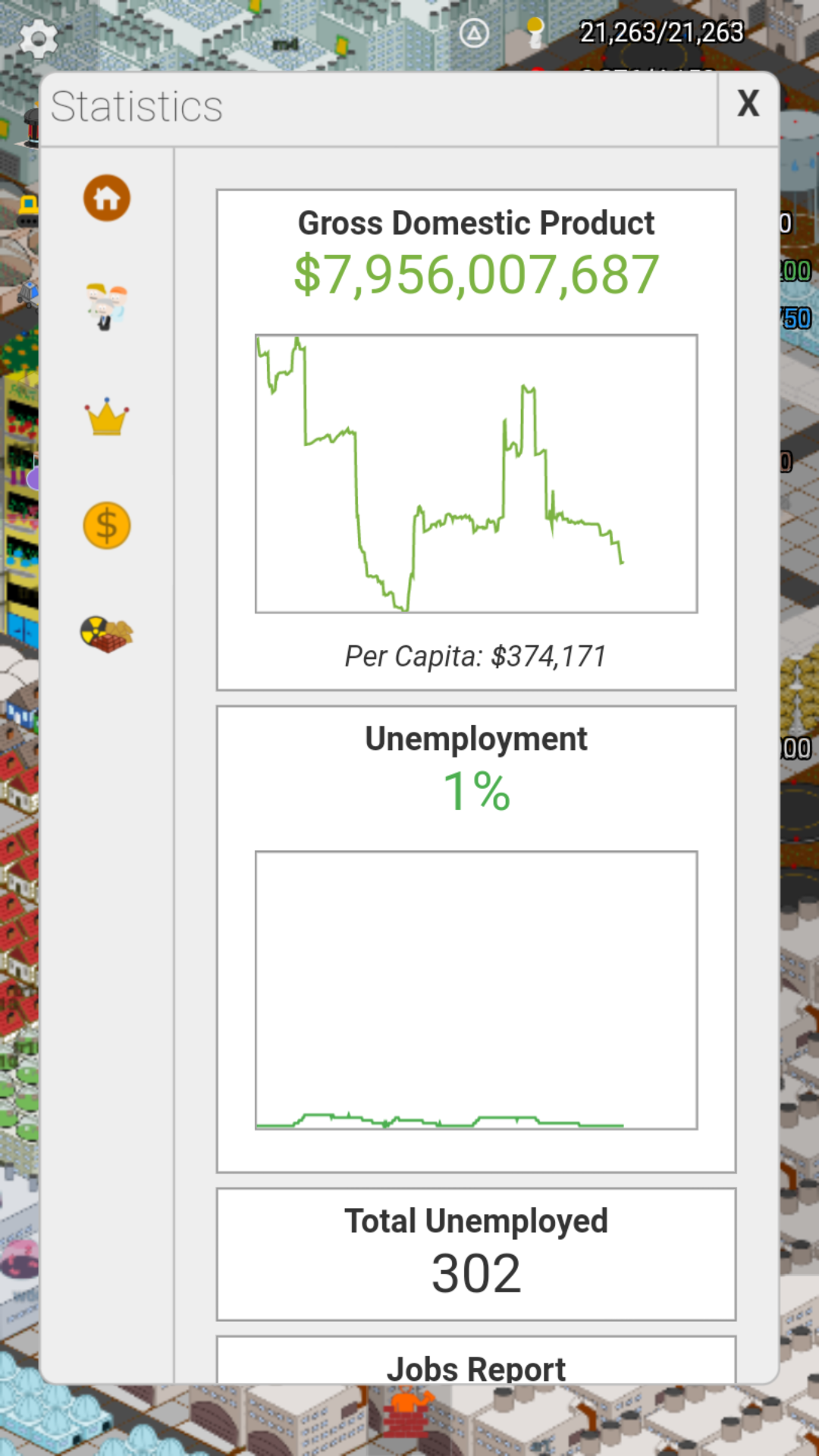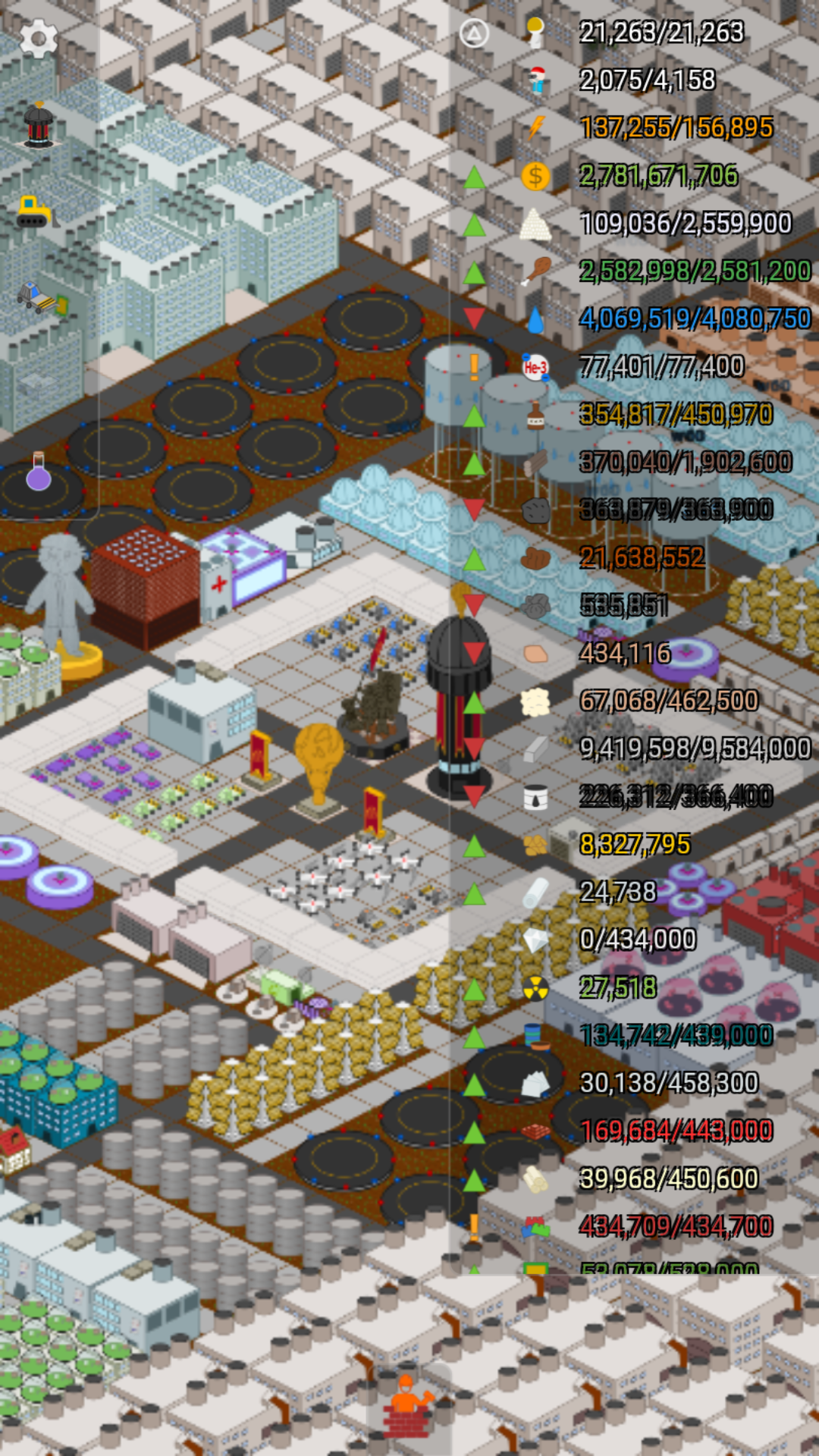 Colony 2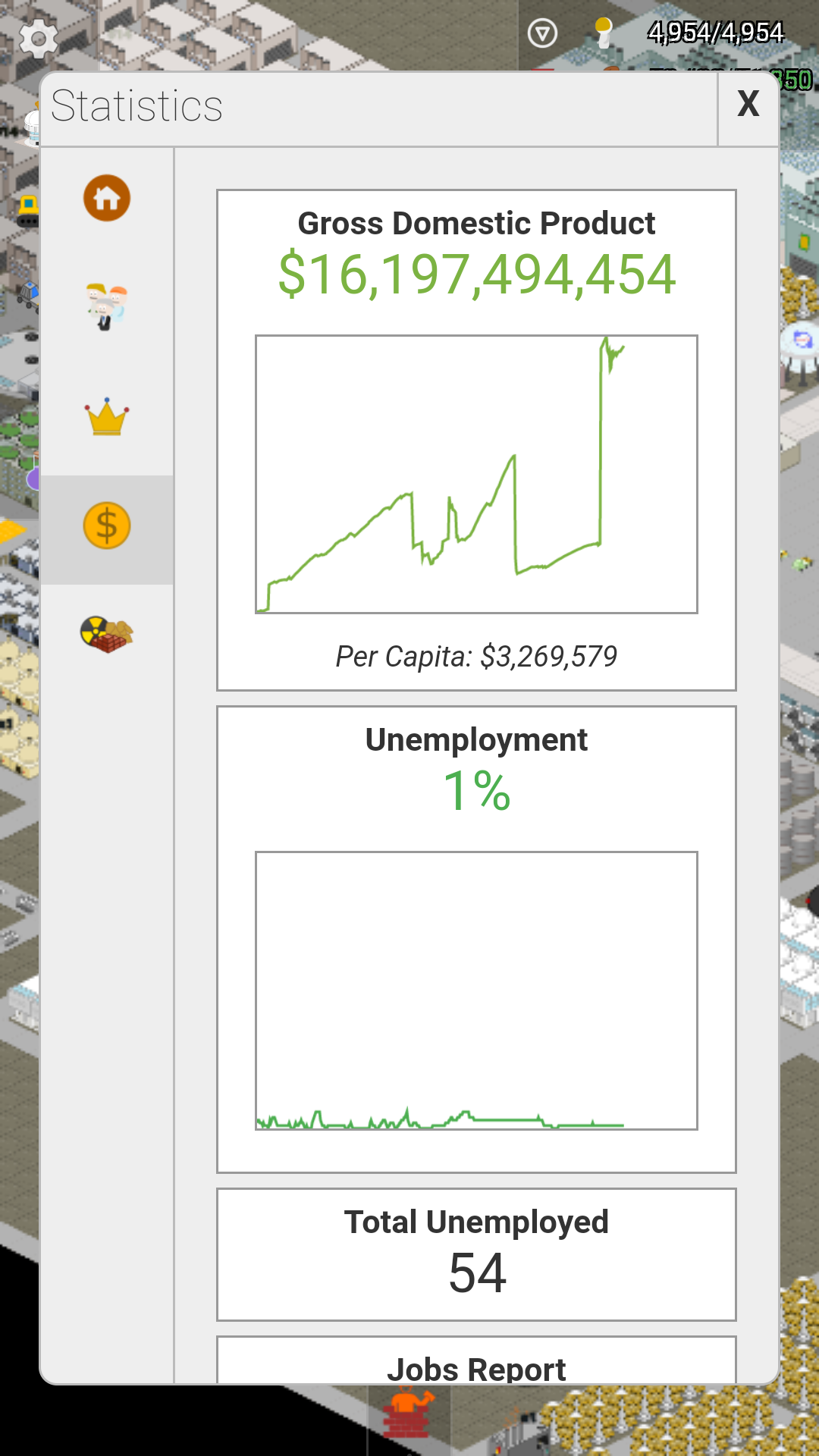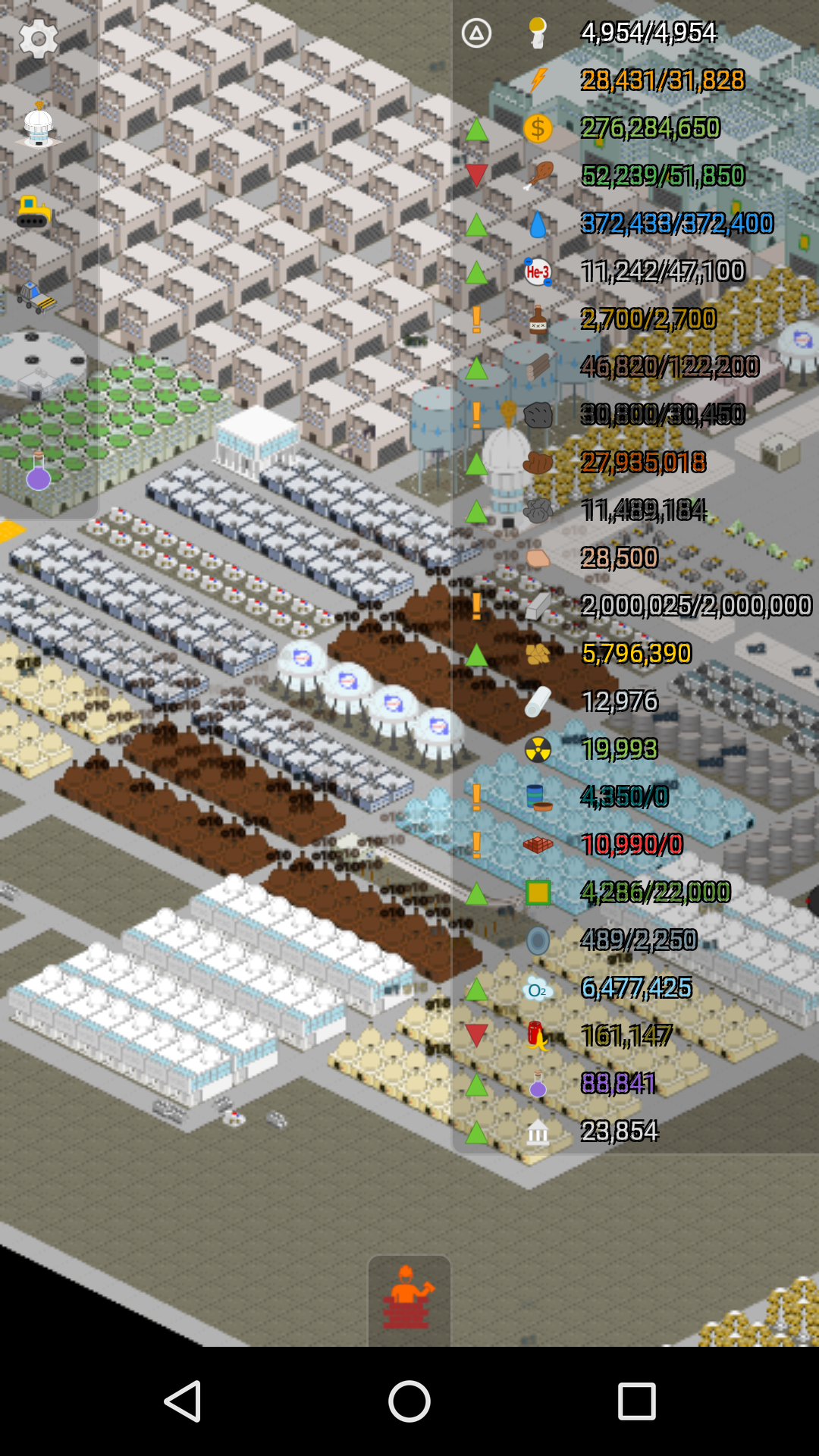 Join my colony Drazar IDMC.
Charter Code: Ybs4Yo4j
the amount of resources and your money make your gdp. every resource is worth a amount x of money.
Its me Lego.
Yes I thought that but I have others colonies that has less resources and the GDP is higher. I had a Lunar Colony in small map and it has about 16,000M.
Join my colony Drazar IDMC.
Charter Code: Ybs4Yo4j
It is about how many ressource you have, but also what ressources. For exemple, a single triantanium is worth x ore. I don't know the value of each ressource, but maybe regolith and helium are more worth than the common red base ressources
the average of the last 20 sells is the value of each resource. (I know, it's very easy to manipulate
Its me Lego.
My gpd is like 400mil.... good?
GDP is always relative. in the beginning, you use most of the resources you produce to construct new buildings. But you will come to a point when you produce more then you're builder bots can use for construction. Then you are just waiting for your bots to finish the construction. Your GDP begins to rise very fast after that
Its me Lego.
Linkback References

Try Boom Feed, the free RSS reader from Ape Apps! Boom Feed is a free RSS, Podcast, news reader and aggregation app, available on most platforms including Desktop, Android, and iOS. Try it today!