Find User
here you can look for a user
A campaign map suggestion...
LIS campaign map
Bradley Hills
United Earth has intercepted our convoy and obtained our prototype weapon samples, which these weapons are prepared for our war with United Earth.
Our recons reported the lost weapons are now being held inside a town in Bradley Hills, and will be shipped to United Earth's starport from the town under escort of a large fleet.
We cannot afford losing these weapons. Without them, we can't even fight the Space Marines again.
So commander. To secure our only hope to overthrow the tyranny of United Earth and bring humanity freedom, please help us retrieve the weapons - at all costs.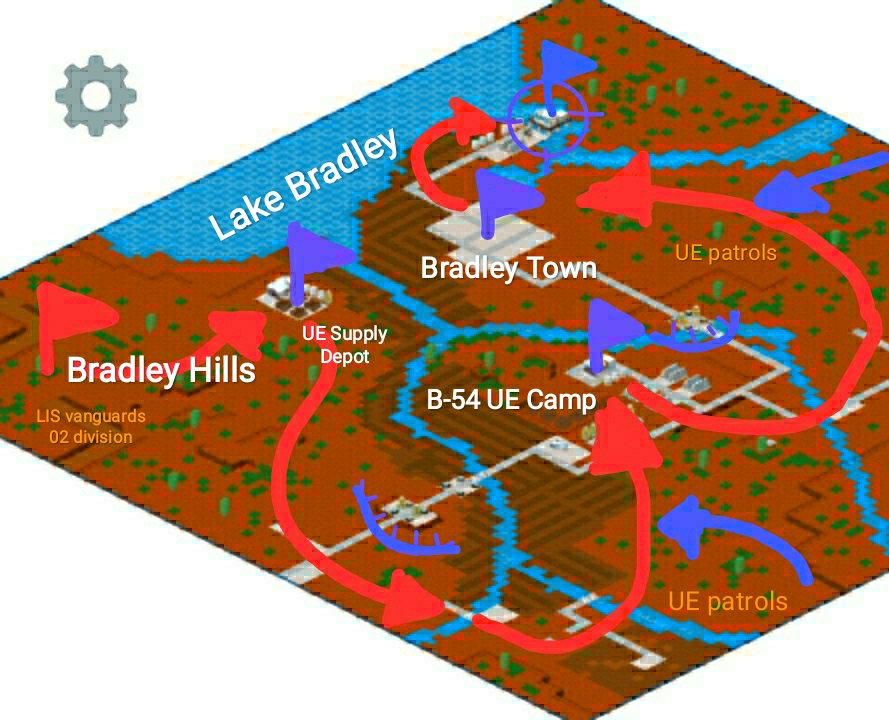 (Hopefully the farm plots looked well)
Primary objectives
Capture the supply depot.
Get to the Bradley Town.
Find another route to bypass the fortifications.
Destroy the camp.
Destroy the enemy base and the naval yard at the port.
Secondary objectives
Train 10 Grenadiers from Encampment.
Search for the survived convoy troops.
Destroy 5 silos.
Units available from LIS arsenals
Militia (Basic infantry armed with AK type rifles)
Grenadier (Anti-tank infantry that uses grenade launchers)
Hacker (Captures buildings)
Map file:
You can help by EXPANDING IT.
Wow thank you for this,
@GeneralWadaling
!
Owner of Ape Apps

Linkback References

Try Boom Feed, the free RSS reader from Ape Apps! Boom Feed is a free RSS, Podcast, news reader and aggregation app, available on most platforms including Desktop, Android, and iOS. Try it today!