Find User
here you can look for a user
Colonial Tycoon Beaten in 2 hours.
This was my first time playing.
I beat the free version of the game in 2 hours. Im guessing premium version can be beaten even faster.
If the above picture can be shown, you will see that i'm in the 1st year 5th month when I officially stopped my clock.
The current issue is that all buildings can be made to have constant time production. Furthermore, the cost of stacking is constant. When a building is intentionally made to have a long production time and you "max" it out by making it constant production time, it's output becomes like x1000 (over exaggerating). Perhaps that scaling needs to be nerfed and that stacking costs increase the more you stack.
At some point in stacking around x30, the building will pay for its own stack price. Meaning all you need left is nothing but clicking the stack button 1000x (literally) or even infinitely and its output will even rival maxed starship.
I stopped the clock when I made the starship maxed. In other words made starship constant time. This happens at starship x55.
If I played again I could maybe beat this in 1 hour due to this exploit.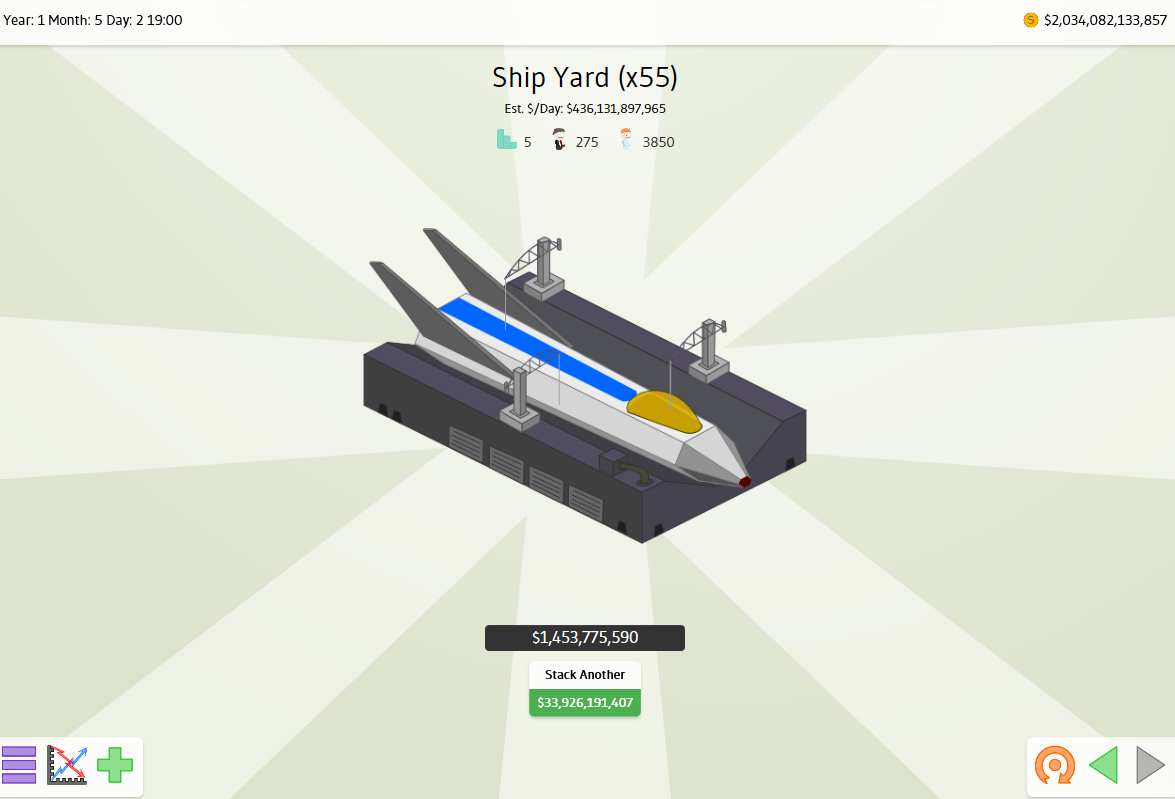 Thanks for the info
@ablindoldman
Owner of Ape Apps, LLC
Linkback References

Try Boom Feed, the free RSS reader from Ape Apps! Boom Feed is a free RSS, Podcast, news reader and aggregation app, available on most platforms including Desktop, Android, and iOS. Try it today!