Find User
here you can look for a user
Citizen Concerns No Chart NaN%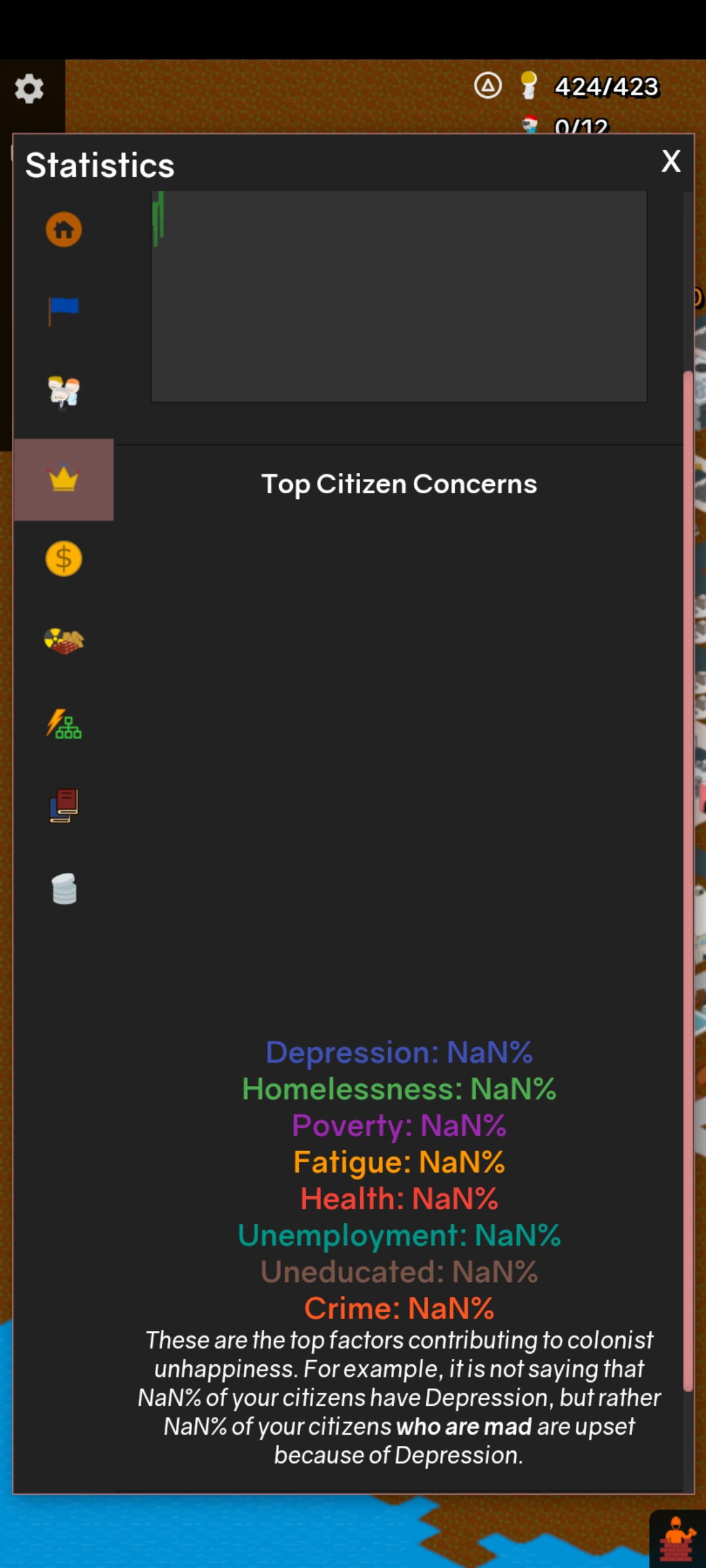 Approval never drops below 92% but I have no idea what my citizens are concerned about. There is no pie chart and all the percentages are NaN. This only recently happened, maybe last night? Offline colony, just got Premium, maybe 400 citizens, the human empire people and an earth-like planet. Android, auto updates on, Samsung Galaxy A71
I'll be starting a new colony to see if it has the same issues. Maybe it's because I bought premium and continued playing the same game?
Premium should not affect the game. Approval and health are bugged in the current versions, you shouldn't care about them much, they pretty much don't affect gameplay.
Have a fantastic day!
~cakedon (formerly itsLiseczeq)

Try Boom Feed, the free RSS reader from Ape Apps! Boom Feed is a free RSS, Podcast, news reader and aggregation app, available on most platforms including Desktop, Android, and iOS. Try it today!