Find User
here you can look for a user
Ape Apps Launcher 3 Beta Now Available
The Ape Apps Launcher v3.0.0, which represents a total rewrite from scratch of the Launcher, is now available for beta testing (in PWA form) at it's new URL:
https://launcher.ape-apps.com/
The new launcher has all of the features of the original, with the addition of light/dark theme (as well as accent color customization), support for newer Ape Apps that are not hosted at apewebapps.com, support for adding third party web apps to the launcher, support for a new gamepad/tv mode interface, and more.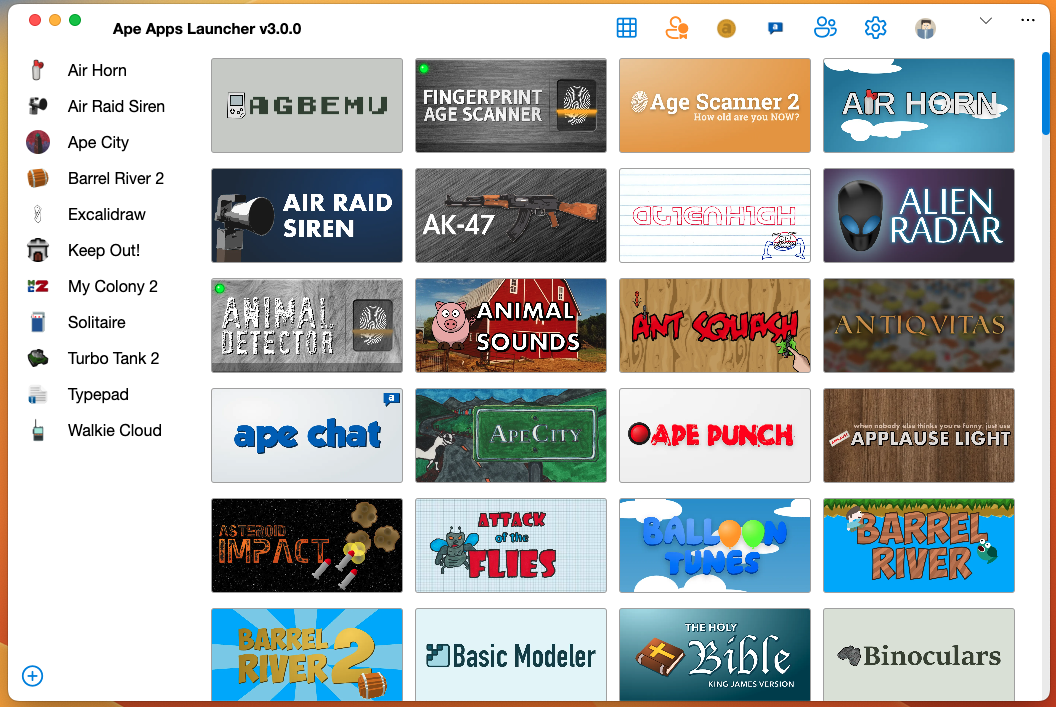 To get the most out of the launcher, you are going to want to install it to your system as a PWA using one of the Chromium based browsers, such as Chrome or Edge. Native desktop releases will also be coming sometime in January.
The Launcher was rewritten from scratch, so let me know of any issues you find. As of right now, My Colony 2 is unable to play from the Launcher, but this will be fixed on it's next update (which is coming soon).
Until then, check it out, update your bookmarks if you are using the current version of the PWA, and let me know what issues you find!
https://launcher.ape-apps.com/
#apeappslauncher
Owner of Ape Apps, LLC
Linkback References

Try Boom Feed, the free RSS reader from Ape Apps! Boom Feed is a free RSS, Podcast, news reader and aggregation app, available on most platforms including Desktop, Android, and iOS. Try it today!