Find User
here you can look for a user
Black screen
I play My Colony on Windows 7, chrome with version 0.48.0.
I got the new building to build which is the Megamart if im not mistaken, and i built it.
When i Flipped it, the game froze. Everything in the menu was working but the animation stopped.
Now when i go in the game i have a black screen, but the game is going on!
I can select bots, buildings, roads.
What do i do?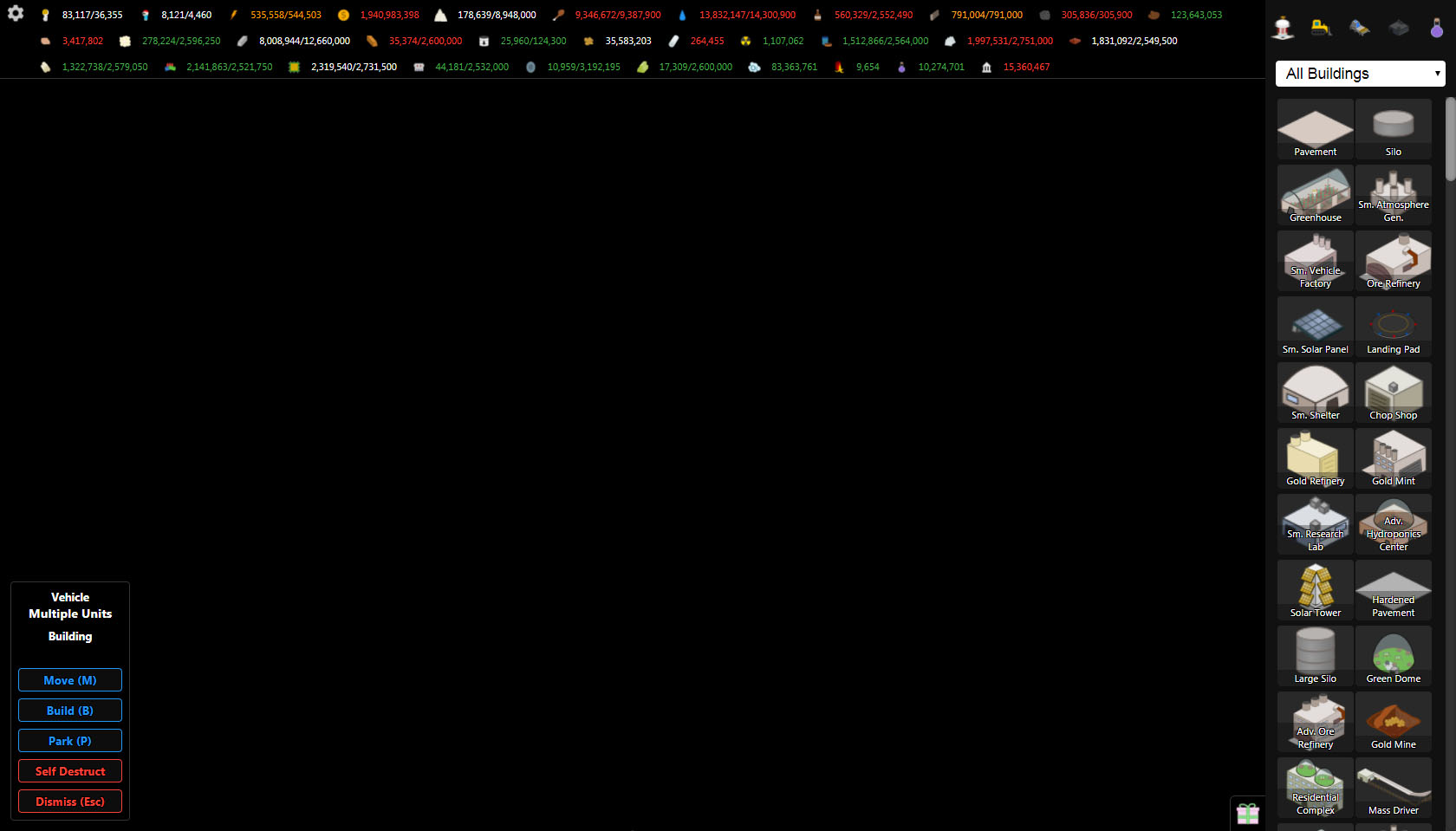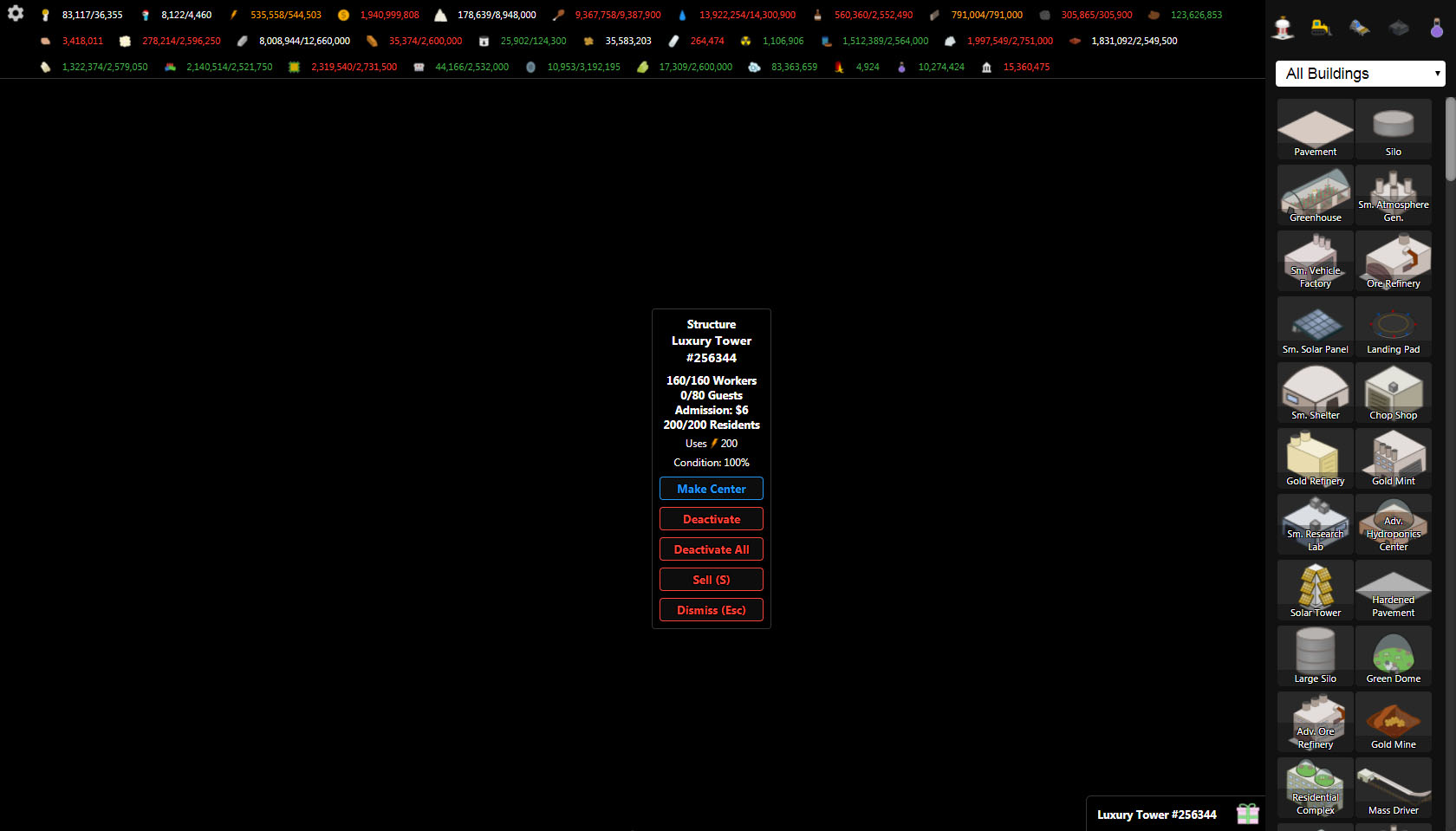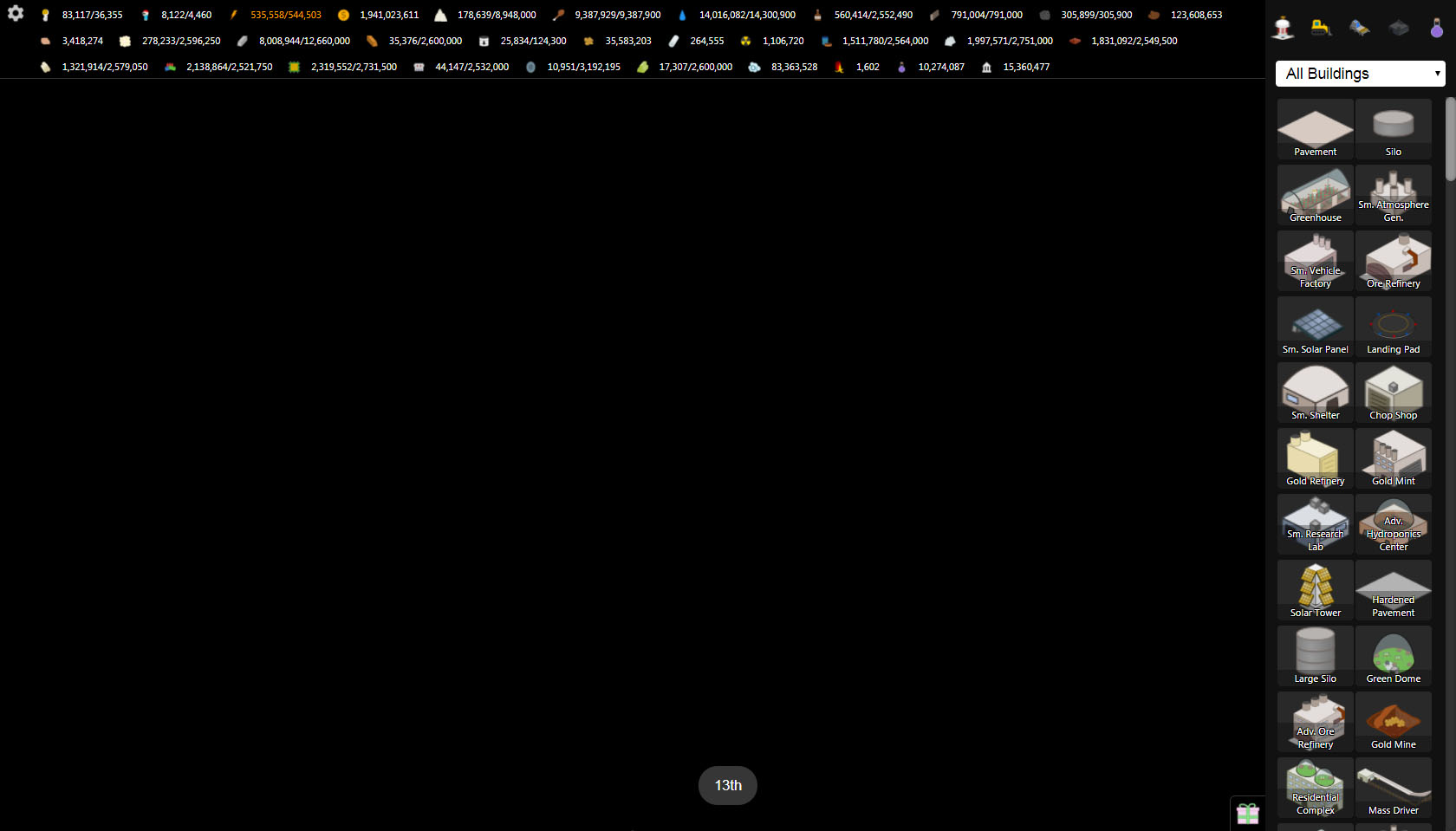 [Update #1]
After a short period of time i get the snap screen.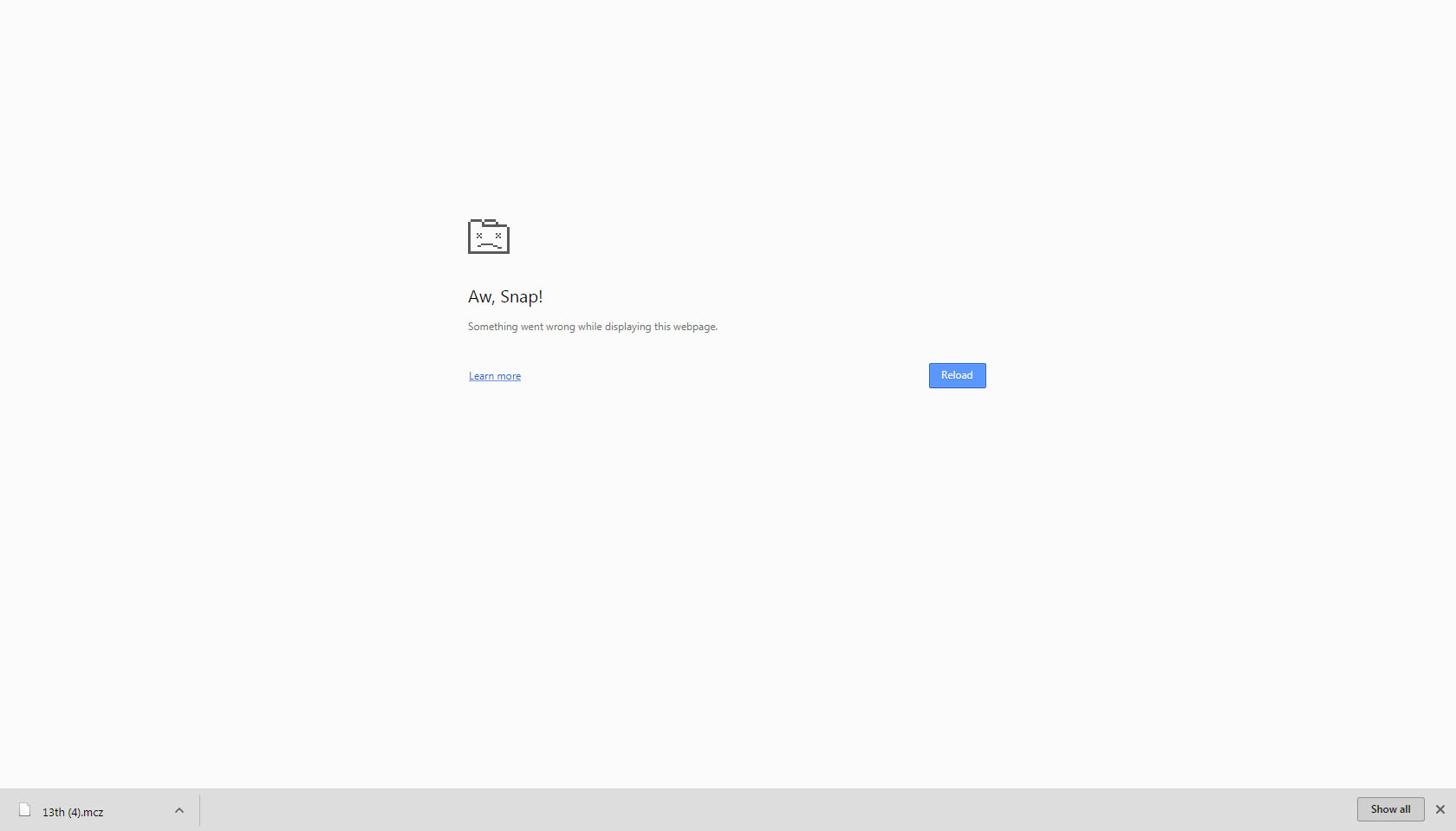 Yup had the same problem. Do not flip this at the moment. This should go under bug section
known thing. it's a error with flipping buildings, had that with medical clinic a few versions ago. try to click on it and flip it back.
Its me Lego.
Doesnt work. App hangs wont respond
nothing to do with flipping buildings necesarely. happened to me out of the blue a few times in 0.48 version that was released just now.

luckily my computer is a monster and it went away after a few secs.

i also noticed very massive lag every now and then. apparently the secret to get out of it is to right click on your toolbar (yeah..the windows toolbar..) and hover your mouse over it. for some reason it seems to fix both the lag and the black screen issue. for me it does at least. hope it helps
Ok manage to fix it. If you remember where u put the supermarket, click on it and sell. That would fix the problem

Try Boom Feed, the free RSS reader from Ape Apps! Boom Feed is a free RSS, Podcast, news reader and aggregation app, available on most platforms including Desktop, Android, and iOS. Try it today!