Find User
here you can look for a user
My Tokens Beta
The My Tokens web app has progressed to the point where it is now good for testing. If you want to try it out, you can see it here:
https://www.apewebapps.com/my-tokens/
Make sure to sign in to your Ape Apps account.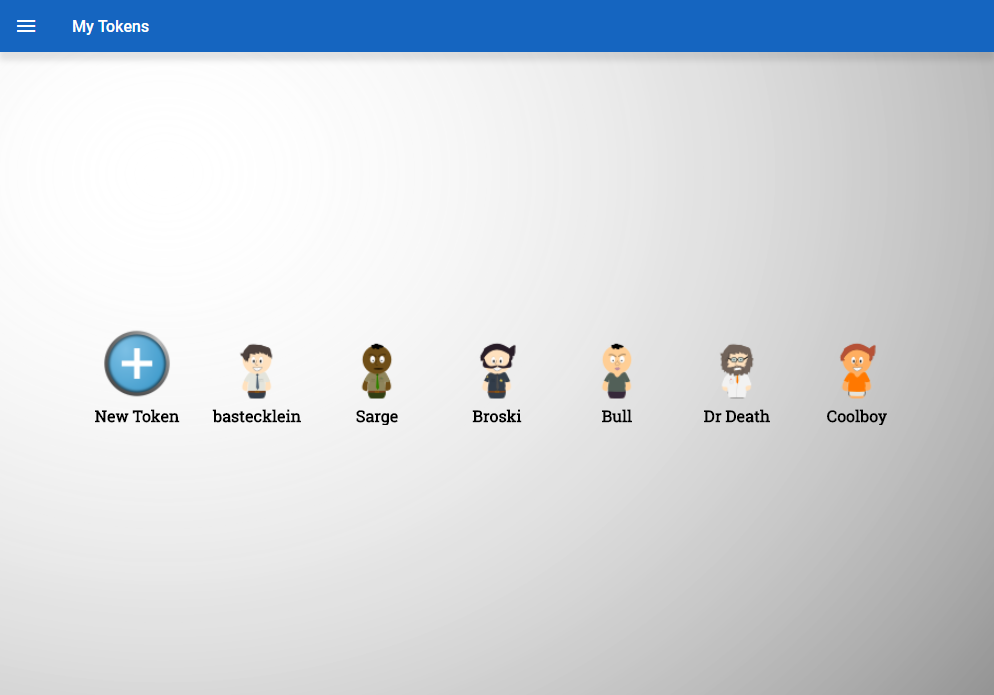 I mentioned this in a
Death 3d Blog Post
, but here is the run-down on My Tokens. The App allows you to make little avatar characters called 'Tokens.' The avatars can be used with your Ape Apps account (look at my profile picture), and they can also appear in games. The will be coming to Death 3d first, but I also have plans to add them to Level Up, My Colony/Antiquitas, and My Land. There will also be a couple of new games coming out like Token Punchout (online boxing game with Token characters) and Token Quest (like an online RPG with token characters).
I plan on adding a 'Roaming' option, where you can opt-in to letting your Tokens appear in other random people's games. Those other people can then give stuff to your Tokens to take back to your own games, so it's sort of like a sharing thing. There will be more on that later.
I still have more clothing/face options to add to My Tokens, but I expect the official cross-platform release to happen in April sometime.
Owner of Ape Apps, LLC

Try Boom Feed, the free RSS reader from Ape Apps! Boom Feed is a free RSS, Podcast, news reader and aggregation app, available on most platforms including Desktop, Android, and iOS. Try it today!