Today I am pleased to announce an exciting new update to Antiquitas. v1.12.0 should be making its way to all platforms over the coming days (pending app store approvals), and is by far the largest update to Antiquitas yet. You may recall that last update a few weeks ago included a new Aegyptus map. But how can you have an Aegyptus map without a brand new Egypt civilization?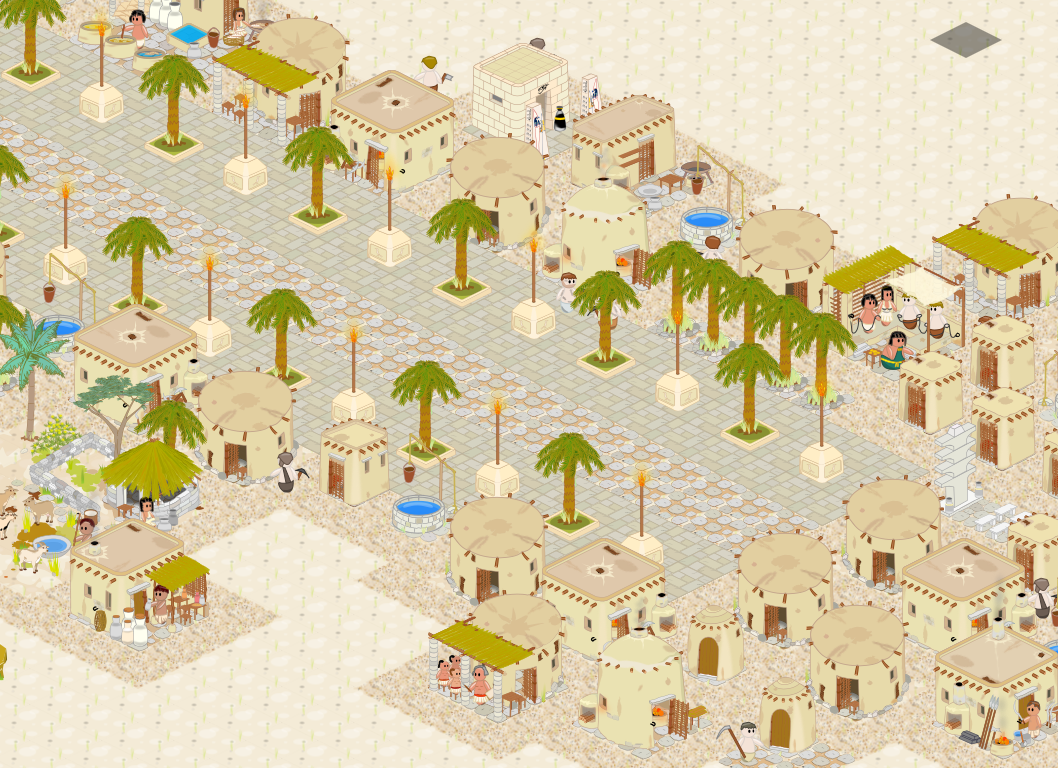 So today's update is
part one
of the new Egyptian update series, and includes
over 30 new structures
, including:
- Desert Well
- Desert Storehouse
- Slave Merchant
- Small Mud Hut
- House of Scribe
- Djed of Osiris
- Desert Track
- Small Egyptian Granary
- Medium Desert Storehouse
- Egyptian Stone Hut
- Egyptian Bronze Smelter
- Egyptian Toolshop
- Small Egyptian Mint
- Small Egyptian Bakery
- Brick Factory
- Desert Stone Path
- Paved Road
- Palm Tree
- Small Egyptian House
- Exciseman
- Egyptian Brewery
- Egyptian Blacksmith
- Small Tavern
- Egyptian Goat Farm
- Small Temple of Horus
- School of the Scribes
- Town Market
- Town Well
- Shrine of Bastet
- Decorative Palm Tree
- Egyptian Decorative Torch
If you appreciate the new Egyptian content, please send messages of thanks and encouragement to
@jova
who has done a fantastic job on the new civilization artwork. Then get out there and start building up your Egyptian city. Obviously the civ is not complete yet, but there is enough there already to take you up to independence. And this is but a taste of what is to come over the next few Egyptian updates to Antiquitas.
Enjoy!