Find User
here you can look for a user
My Colony v1.8.0 Released
Hello everybody, and welcome to another earth shattering edition of the My Colony release notes! Today I am publishing update
v1.8.0
which should be hitting all platforms over the next few days here. This update patches a handful of bugs, and adds a couple of new structures for the Reptilian race, pulled from the Suggestions forum.
The first new structure is the
Food Replicator
, using moderate amounts of electricity to turn your Trash into delicious Food. Consumes a bit of Atmosphere and Ant Paste in the process.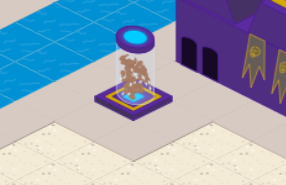 Next up is the reptilian
War Factory
.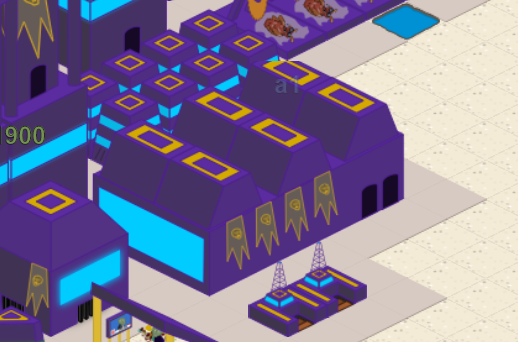 The War Factory is essentially the Reptilian version of a human sweat shop, designed to offer jobs to unemployed colonists and produce cold hard cash. If you have homeless shelters full of the unemployed and you don't know what to do with them, consider putting them to work making bombs for the Alpha Draconian military industrial complex!
Unless you are one of the very few moneyed elite in Reptilian society, life isn't all that great, but I do think that the Reptilians are going to need a better education facility, so that is probably coming in the next update.
Next I want to just spend a minute on the exciting news regarding
My Colony 2
! My Colony 2 is currently in the early planning stages where all feedback from the community is being taken in and discussed prior to the start of development. A lot of good ideas have already been thrown around and discussed, so if you have not yet done so, please check out the My Colony 2 forum and join in on the planning and discussion!
https://www.ape-apps.com/viewpage.php?p=37817
My Colony 2 is still a long ways off, but nailing down the concepts now will help make development smoother going forward.
Also keep in mind that MC2 does not spell the death of the original My Colony. These are two separate games and will both be supported going forward.
Anyway, that's all for this update! Thanks for reading, thanks for playing My Colony, and stay tuned for a whole lot more!
nice of you to add more buildings . Are you looking into the online game problem that makes it so people can changed the game while playing a on line colony ?
Or how about the gifting problem ADDING a turn gifting - turn gifting on so people cant spam players with unwanted gifts ?
Sorry my colony is still a fun game .
Just had new update on my iPad and now all the pop up's are invisible. How can I fix this?

I had a large post with a lot of ideas for the game but I can't find it anymore, can someone tell me why?

I am nerdy programmer that happens to like games made by ape apps. At some point in my life I am hoping to start a company and make games.
Linkback References

Try Boom Feed, the free RSS reader from Ape Apps! Boom Feed is a free RSS, Podcast, news reader and aggregation app, available on most platforms including Desktop, Android, and iOS. Try it today!