Find User
here you can look for a user
Does The Game Run Even If It's Minimalized?
So to run the game, does it have to be the main page or can I have it run in the background?
If you minimize it into the taskbar it freezes the game. However if you leave it behind another window it should continue to work fine
Questions?
Concerns?
Feeling lonely?
Feel free to get in touch with me via message or heading over to
https://discord.gg/tsBg6Ec
accutly NOW the MY colony window MUST BE the Main window You can over lap another window OVER it But the new window MUST be smaller Or my colony will not idle .
Umm so no matter what you can still see a small amount of teh my colony window if both the my colony window and new window are FULL windows the new window will be main window and my colony will not idle .
LIKE SO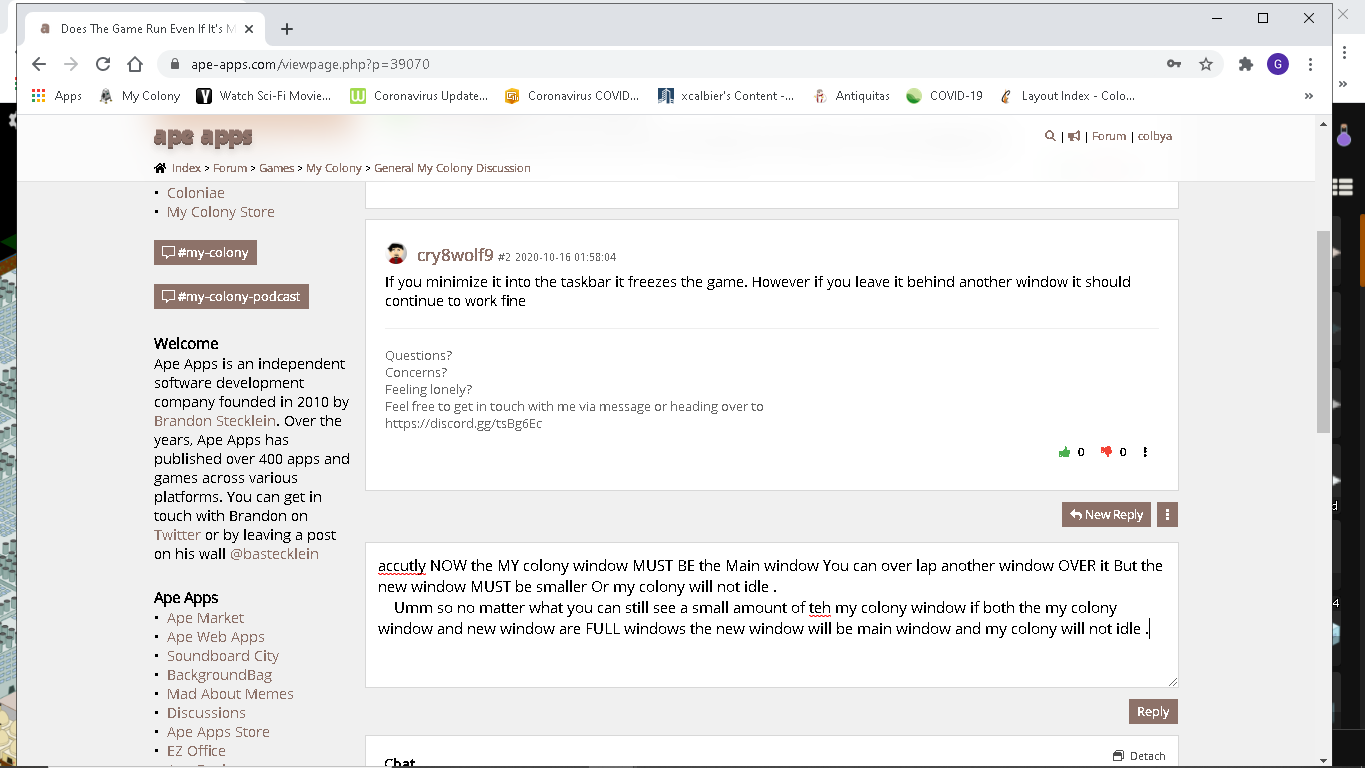 Look how i have it set up Now this is the way my colony will still stay running
I figured out that much already

Try Boom Feed, the free RSS reader from Ape Apps! Boom Feed is a free RSS, Podcast, news reader and aggregation app, available on most platforms including Desktop, Android, and iOS. Try it today!