Find User
here you can look for a user
Adding A New Kind of Token
Currently in the beta of My Tokens (
https://www.apewebapps.com/my-tokens/beta/
), I am testing the ability to have the app be able to also export a My Colony 2 style Voxel Paint model of your tokens...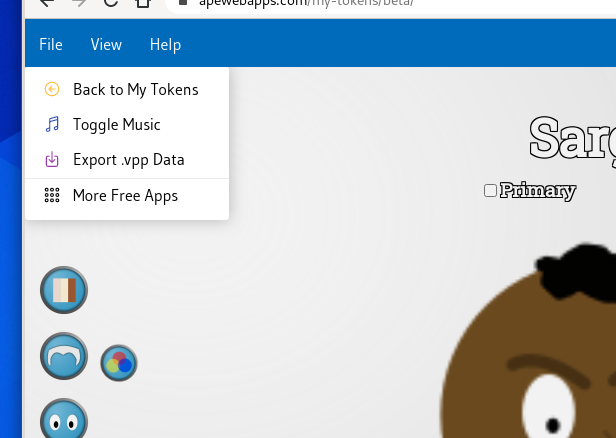 ...which will create tiny MC2 style voxel models of your token characters:
Anyway, I still have a bit of work to do to get them to come out right, but using these new capabilities, I should be able to have My Tokens characters show up as colonists in MC2 games, or use them in other future Scroll3d games that use the .vpp artwork.
Anyway, if you have My Tokens synced to your Ape Apps account, try the current in-beta release and see how they are coming out as Voxel Paint files!
Owner of Ape Apps, LLC
Linkback References

Try Boom Feed, the free RSS reader from Ape Apps! Boom Feed is a free RSS, Podcast, news reader and aggregation app, available on most platforms including Desktop, Android, and iOS. Try it today!