Find User
here you can look for a user
Can't export small amount of nanite
I'm told, the Nanite that the Galactic Emperor (all hail) sent me fetches quite the coin on the market.
So I'm at the market and I click Nanite, then I click Export. It shows my 4005/5000000 for 587 billion or whatever. I want to keep some, so I use the blue scroll and go half way, and it acts as if I started with the 5000000! But clearly I didn't! The lowest amount I can possibly scroll left to before 0 is 9276, clearly also more than what I have.
Is this a glitch? Who would even *have* that much Nanite?
Pics attached: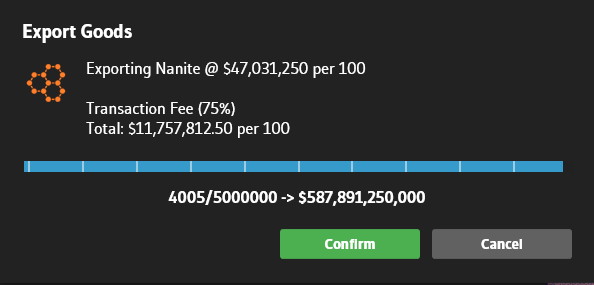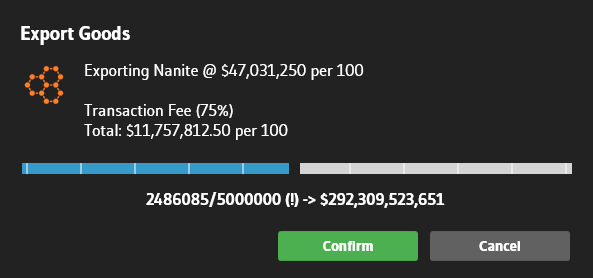 Yea, this is a common bug I have too, and when I'm exporting ships. I think instead of a slider there should be a number box we can type for the amount. (Also many people have more than that amount of nanites🤣)
Join my Commonwealth! WAst4IOO : and join the NOZ discord: https://discord.gg/Vy6UZhhfA2
Owner of Komet Labs!
Haha Well I'm not even close to the part of the game where I would be producing a single Nanite lol. But I agree with you, Instead of the slidey, I'd like to type the number. Grr
Linkback References

Try Boom Feed, the free RSS reader from Ape Apps! Boom Feed is a free RSS, Podcast, news reader and aggregation app, available on most platforms including Desktop, Android, and iOS. Try it today!