Find User
here you can look for a user
Weird crop ups on the Website
I've seen a couple of weird posts on this site, one of which claimed to "hack" the website, but they dont seem to know what hacking is. Check the discord feed for more info.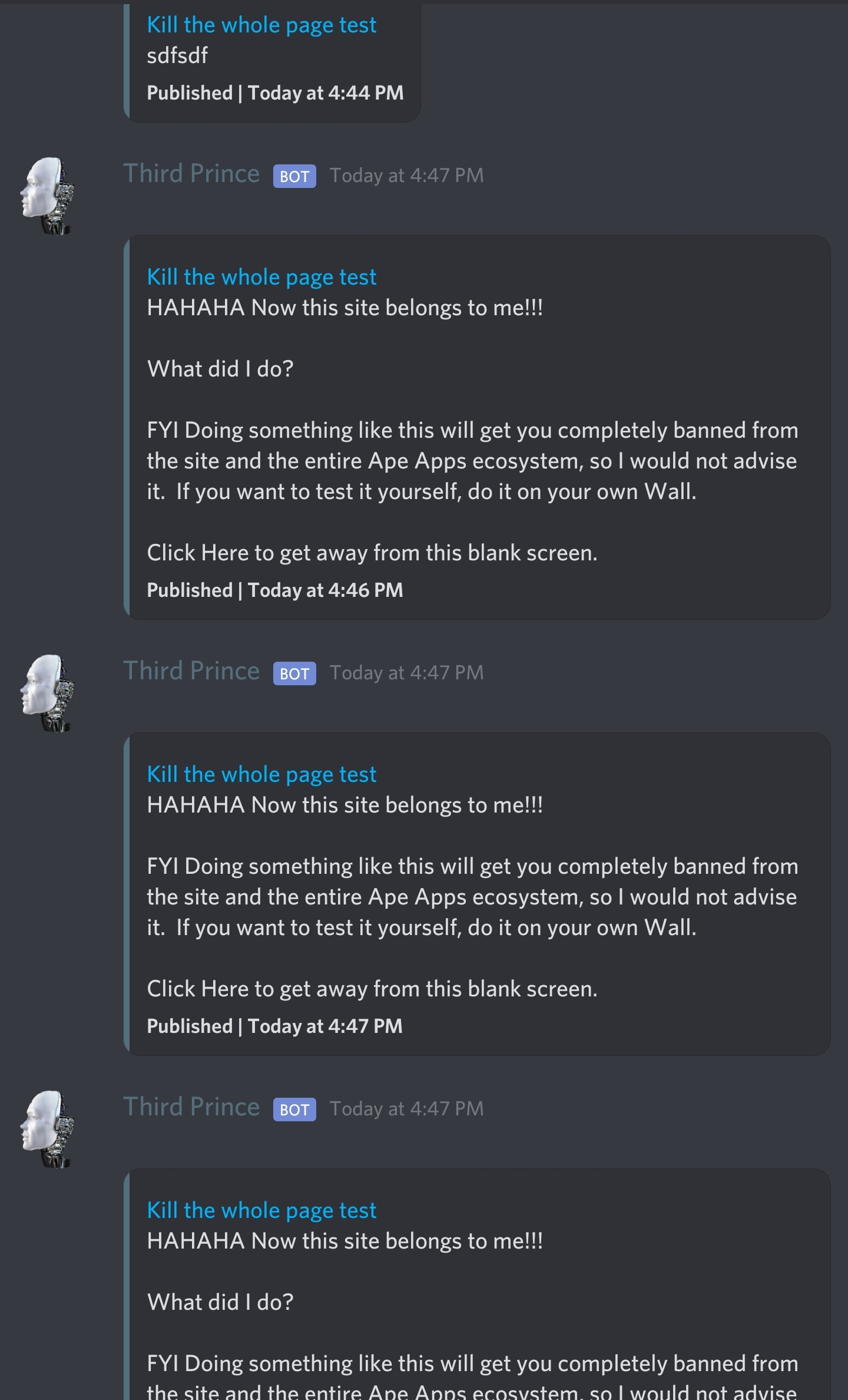 Not entirely sure what's happening there
@bastecklein
@cry8wolf9
Join my Commonwealth! WAst4IOO : and join the NOZ discord: https://discord.gg/Vy6UZhhfA2
Lol don't worry about it
@Luker124
, I put that there to demo the power of the new div tag, you can read about it in the latest blog post
Owner of Ape Apps

Linkback References

Try Boom Feed, the free RSS reader from Ape Apps! Boom Feed is a free RSS, Podcast, news reader and aggregation app, available on most platforms including Desktop, Android, and iOS. Try it today!