Find User
here you can look for a user
Can an Old iPad Host a My Colony 2 Dedicated Server?
I have an old iPad 5th Generation (released in 2017) and I was curious to see if it would be able to host a dedicated server for My Colony 2. So I added the MC2 web app to the pad's homescreen (I think the web app is superior to the ios native), and fired up my water world as a dedicated server, just to see how it would go.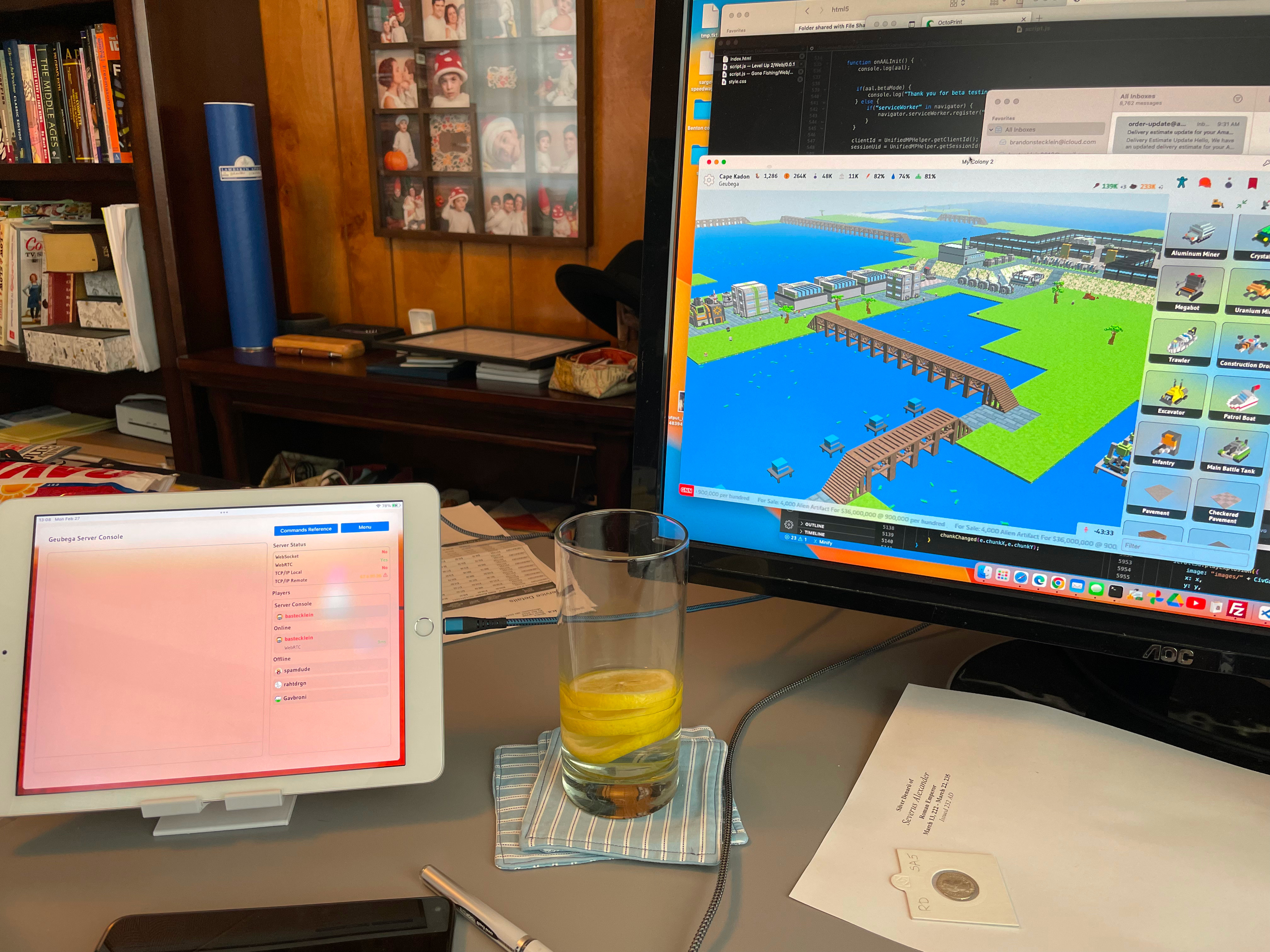 Surprisingly, it runs quite well. I had to go into the iPad's settings to set it to never turn the screen off, but other than that it has run pretty good for the amount of time I spent testing it. I can't say for sure how well it will run under full load, but I have been able to successfully play the game for a couple of hours without hiccups or issues.
Considering people have been able to run MC2 servers on Raspberry Pi devices, I shouldn't have been too shocked at the success. Ideally you would probably want a wired ethernet connection for running a dedicated server, but obviously it is not necessary. I do have a newer replacement for this iPad coming in the mail soon, and once that arrives, I think I am going to set this old iPad up as a full time dedicated MC2 server (bringing the total number of full time MC2 servers I have running at my house up to 5).
This 5th generation iPad has a paltry 2 GB of RAM and the dated Apple A9 CPU, so this just goes to show how slim the system requirements are for a functional MC2 server. Now it might buckle under pressure if you get a lot of players signed in at once, but I think for many people, this is probably a viable option. So if you have an old Apple or Android tablet sitting around the house that you don't use anymore, and have ever thought about spinning up a dedicated MC2 server, then go ahead and see if your old tablet can handle the task. It might work better than you expect!
My Colony 2 Web App:
https://www.apewebapps.com/my-colony-2/
#mycolony2
Linkback References

Try Boom Feed, the free RSS reader from Ape Apps! Boom Feed is a free RSS, Podcast, news reader and aggregation app, available on most platforms including Desktop, Android, and iOS. Try it today!