Find User
here you can look for a user
Speedrun challenges?
I'm sure this is probably a niche one but I'd love to see an expansion of the challenges to something involving speedrunning. I absolutely love speedrunning MC1 and decided to take a crack at seeing how long it'd take me to pop alien instructions here. Popped it at around 3 days 10 hours of game play, not terrible for second reset.
Is this something other people do with the game? The different resource balances in Mc2 are a really nice new challenge. Totally different experience. Although the ramp up to the final push to get that tower is steeeeepppp haha. Like a final boss should be though!
I think it'd be cool to get leaderboards for buildings, resource levels, etc...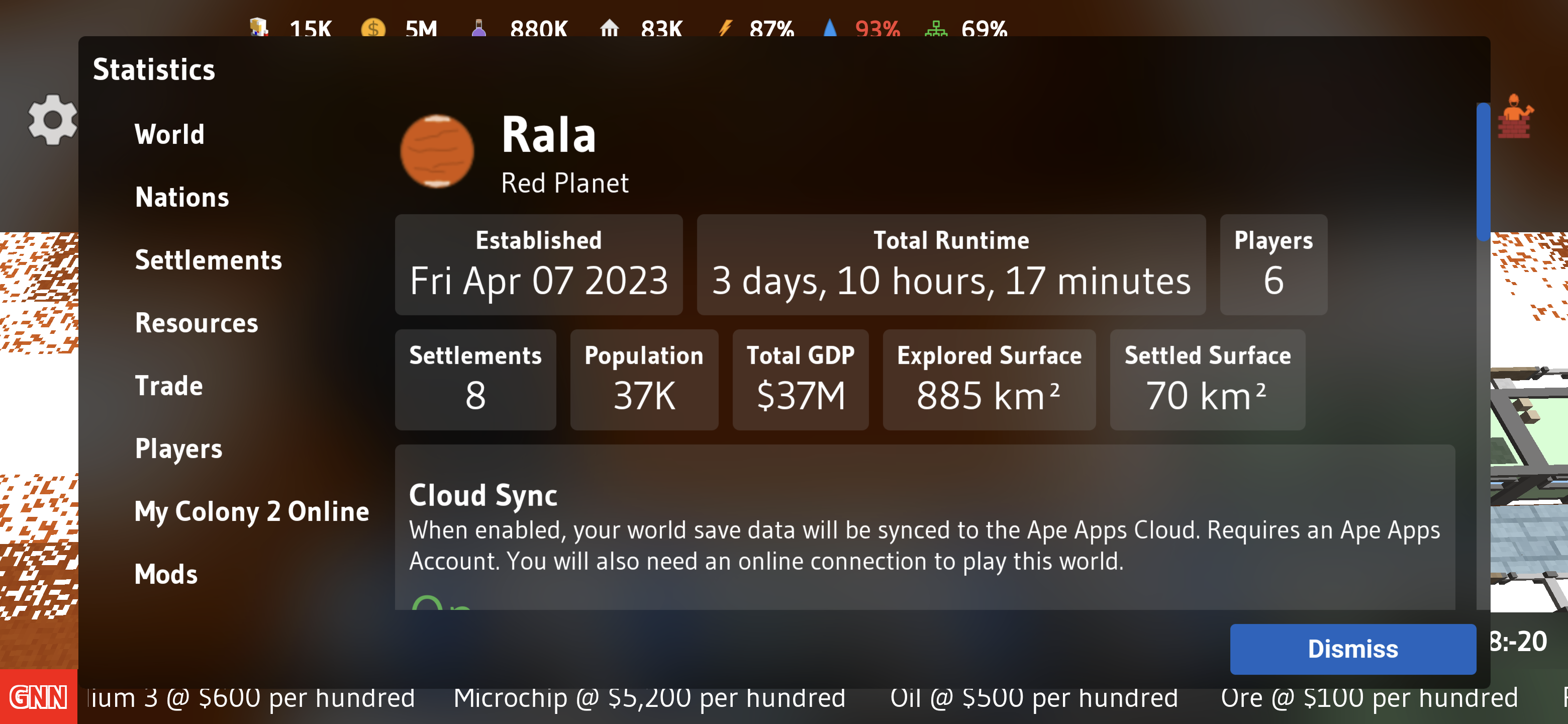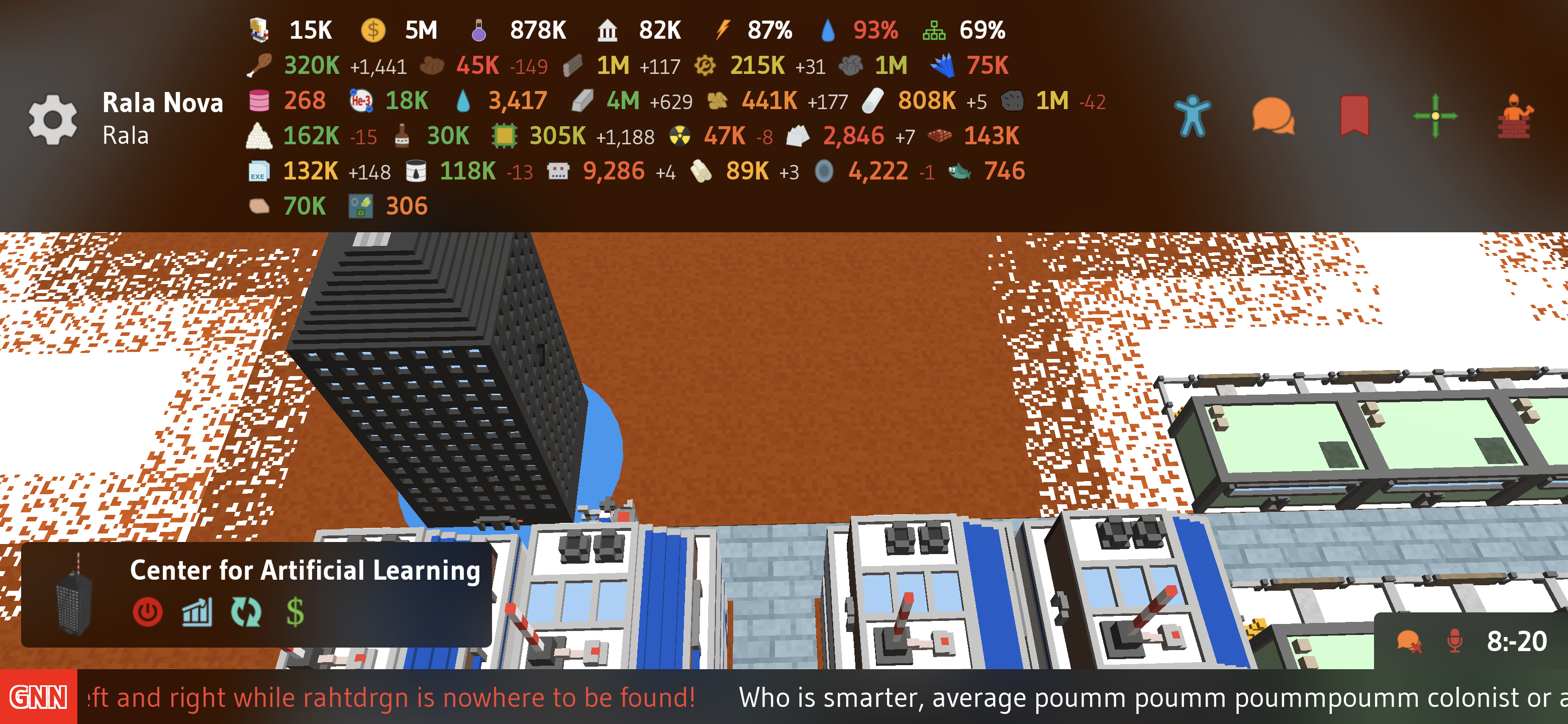 Oh and the 300 existing AI is because I immediately snagged 300 from trades to see if any new buildings would unlock at gov 3. Gonna go check my gov 4 settlement but I'm pretty sure I remember reading this is end game until star gates, etc pop.
I believe the current ultimate endgame challenge would probably be unlocking transcendence, but that requires a ridiculous amount of resource consolidation
Building/resource leaderboards would be awesome
I'm thinking of building effectively a giant research battery for that purpose.
In that case you might also want to set up an ADP battery first; those cover all the initial materials to run Centers of Artificial Learning
Blocks of Advanced Plastic Factories, Advanced Robot Factories, and Medium Software Studios
Apparently, CALs are 167x more efficient than the next best research producing structure, but it's still a very long road to 750M

Try Boom Feed, the free RSS reader from Ape Apps! Boom Feed is a free RSS, Podcast, news reader and aggregation app, available on most platforms including Desktop, Android, and iOS. Try it today!