Find User
here you can look for a user
[MOD] Colored Lander
Note: This Texture Mod requires My Colony v0.56.0 or newer!
To showcase the texture modding engines' new support for .svg sprites, I am releasing a small mod, the Colored Lander mod!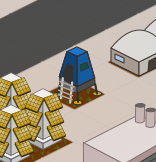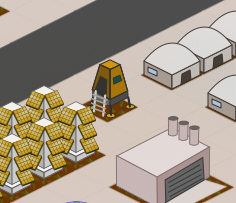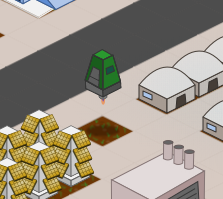 The mod changes both the deployed and flying lander and gives them the color as set in your 'Colony Color' setting on the statistics screen.
Keep in mind that this mod requires client v0.56.0 or newer
, and will probably crash your game if you attempt to install it on an older version of the client.
The engine changes showcased in the mod are critical components for the upcoming Colony Wars game. Enjoy!
Owner of Ape Apps, LLC
does a big hmmmm and chin rub wondering about the colony wars .. it best be darn good ... i am a dune and c&c veteran ... no pressure :D
Join the new world - Mars Congressional Republic
Charter code - cwMXoAZ9

https://media.giphy.com/media/26gstFhO0hBFQcfOE/giphy.gif
that is nice Toddy thing is the ship you put in would look better if you can redraw it to add the 3d look ( aka like the extra line on the game ship
ps it does give me a idea for a alien race all females with pink ship lol
Linkback References

Try Boom Feed, the free RSS reader from Ape Apps! Boom Feed is a free RSS, Podcast, news reader and aggregation app, available on most platforms including Desktop, Android, and iOS. Try it today!