Find User
here you can look for a user
Antiquitas v1.6.0 Released
Antiquitas v1.6.0
should now be heading to a device near you, and this is Part 1 of the Gaul update! Yes, the second civilization in Antiquitas, the Gauls, have arrived, and with them come a new map and a bunch of new structures.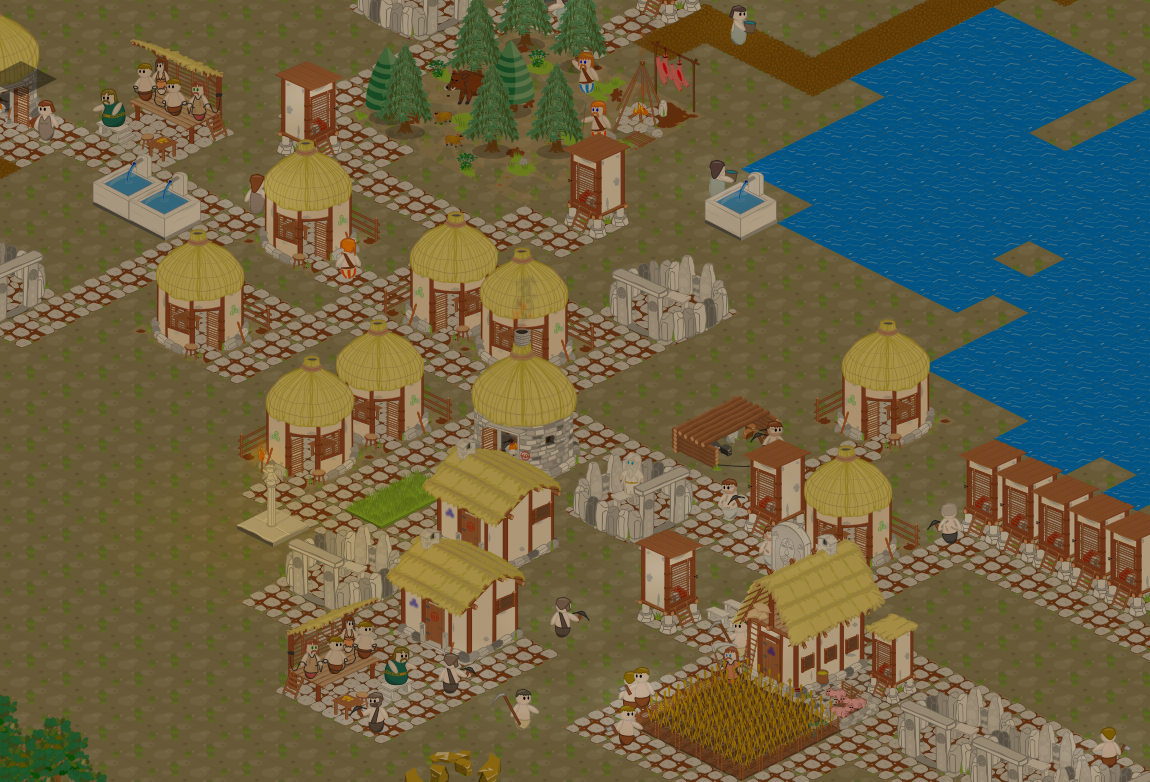 My poor fingers don't want to type out all of the new buildings that are in this update, but there are 17 in total.
When you play the new Gaul map, you will also notice there might be a couple of Roman or German farms scattered along the edges of the map. These don't do anything yet and you might be tempted to destroy them,
but don't do it
! In the next update, the Gauls will be getting a new Raiding Party which will allow you to "Raid" the Roman and German settlements for goods and coin. The feature would have been in this release, but it requires a few more coding changes than I had anticipated, so it will wait until next time.
The Gauls are still not complete. Later on they unlock the ability to build a bunch of Roman stuff, which will probably be removed or changed in the future. If you put these structures in your city though, they wont be taken away, so feel free to do it.
Once again,
@jova
has done an excellent work on the graphics for this update, so feel free to send him your congratulations on a job well done!
Antiquitas v1.6.0 should be arriving to most platforms within a day or two. It is available
right now
on both the Web and through the
Ape Apps Launcher
, and will be making its way everywhere else as the various apps stores give it the seal of approval. Hope you enjoy, and stay tuned for lots more to come!
finally out ... but I have a lot of more new stuff to do :-)
New structures Rural Stone Path
Med Store House = 1000 storage ( higher then basic store house in Rome .
New Housing = Small Hut 2 - Large Hut 5 - small house 8
Druid Ring ( research points )
Gaulish Bronze smelter ( really gaulish) ( lol )
Just incase that is not Gaulish enough - Gaulish toolshop
Black Smith
Small farm = 60 food a round also produces grain
Hunting Camp = 90 food per round - Something odd about it warning do not reli on it along for food prduction -
Sacrifice alter of Toutatis - Told you they are Gaulish
Slave market - Buy slaves + one coin per round
Gaulish Tower
Gaulish wall
Hall Of Clan - civic points ( lots fast )
Druid Healing Hut



higher lv buildings relies on the rest of resources on next update .
Coins are tight don't over build
Ps the never ending water is annoying as it cant be bulldozed ( to even shape the lake ? River )
But saves having to add wells ( not that the gaulish have any lol
@colbya
you should be able to bulldoze the river
Owner of Ape Apps, LLC
Never ending water can be bulldozed now as informed by Bast .
My colony never ending water can not be bull dozed .
I am use to that as I rarly use earth - earth as a map .
nice update lots of work .
The only problem so far with my gaul empire is taxes as I have no foreseeable easy way of getting money apart from tax collection which I'm milking every so often to attempt to pay taxes
It's obviously not complete and so I will enjoy the next update which hopefully allows me to be able to get some of that sweet coin.

Try Boom Feed, the free RSS reader from Ape Apps! Boom Feed is a free RSS, Podcast, news reader and aggregation app, available on most platforms including Desktop, Android, and iOS. Try it today!