Ver 1.6.0
Windows 10
After i got one of the 250 free premium upgrades i noticed this when i tried to create a new city: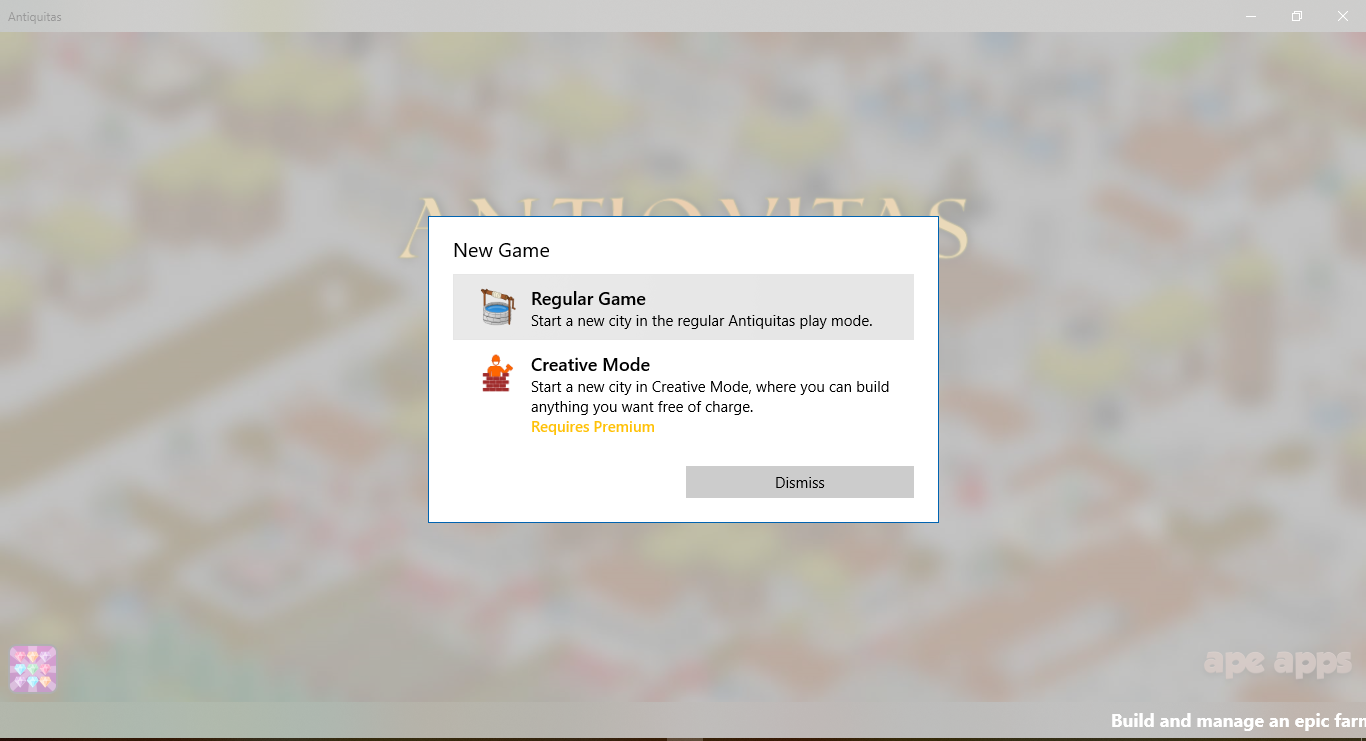 As you can see, i have the premium but i can't use the sandbox world. (due to the lack of ads)
My believes are that this is due to the fact that the game is new and a creative mode isn't supported yet.
Anyone else?