I have just finalized the code for My Colony v0.65.0 and will be pushing the update out to all platforms throughout the day. This update fixes several issues, and also adds Diamond harvesting, collecting, and even growing to Zolarg colonies. Here is the changelog.
My Colony v0.65.0 Changelog
New Stuff
New Structures: Hipster Lofts, Crystalline Enrichment Station, Unholy Diamond Spawner

New Unit: Diamond Bot

New Map Terrain/Resource: Unholy Diamond

Changes
Zolarg Mounds can now accept Diamond harvest drop-offs

Added Wheel storage to the Reptilian Powered Materials Silo

Notes
This update fixes a long-standing issue with Zolarg where they could not do anything with the Diamonds that were available on the Ice World map. To even it out, they also now have a way to produce new Diamonds on maps which do not start with them to begin with. Coming updates will give an actual purpose to the Diamonds, and Zolarg start rapidly moving from the Stone Age to the Space Age, thanks to the possibilities unlocked from their discovery of the Wheel. The new Zolarg Diamond Bot can be built from a deployed Construction Mech.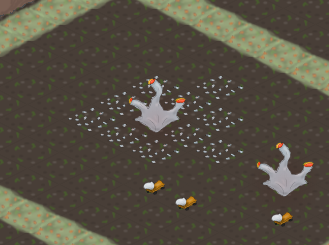 The Reptilians get a new structure for creating Uranium, the Crystalline Enrichment Station. It consumes both Helium 3 and Crystalline to make Uranium. Operating a Reptilian settlement requires a lot of Uranium, and so this was badly needed, although you will probably need to have several of them operational to keep up with usage.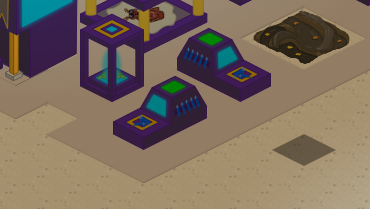 Finally, Humans get a new Hipster Loft to go along with their Hipster Bar. Hipster Bar owners were having issues with all of the Millennials who were kicked out of their parents basements hanging out in their establishments all day because they had nowhere to go. Studies showed that one of the reasons was that these Hipsters refused to live in any structure unless it was an old abandoned tire factory from the early 20th century. The Hipster Lofts attempts to solve this problem by constructing a similar replica and charging 40x the normal rental price.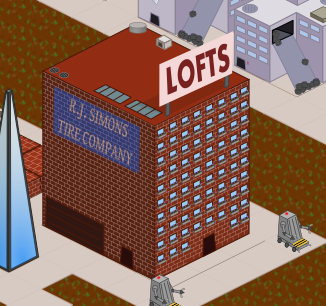 These new lofts slowly consume Rum, but will also produce a small amount of Paintings, as the Hipster residents will attempt to survive on selling artwork instead of having to get a job at the local Ore Refinery.
That is all for todays update! Stay tuned, lots more to come. Enjoy!