Find User
here you can look for a user
My Colony v0.77.0 Released
Good news everyone, tonight I will be pushing out the long awaited v0.77.0 release of My Colony! This is actually a pretty big update, and truth be told there is a lot more I wanted to get added in there, but I ran up against a time limit since the Apple App Store will not be accepting any new app submissions after tonight due to the holiday, so I had to push it out now. There is still a ton of new stuff and changes in this update though, so let's dive in.
First, want to mention some engine changes, since several key components of the game have been totally reworked. The code for the simulated or "virtual" colonists has been completely redone. Because of the change, some extra large colonies might experience intermittent delays every minute or so that will look like short freezes. After a few hours of play, this should sort out as things in your game file are rebalanced. Normal sized colonies should notice any impact.
The path finding has been totally overhauled, again. Because of a new map class which I will discuss in a bit, I needed to rewrite the pathfinding to work with different types of passable terrain. I do not see any serious bugs with the new system, but of course let me know if I am wrong.
Several changes and updates have been made to Regions. The main region map has been updated and will now group connected cities into "metropolitan areas." Hovering over a city will now show what it's top resource outputs are. Capitol cities will have a Star on them. And when you start a new Region game, you can either pick a normal resource distribution, or have a completely blank map. Now if you look at your Resource stats in the Statistics screen while on the Region overview map, you will get pie charts showing which cities are producing what share of the resources. And now when you are inside of a city, instead of seeing "Regional" as a resource input/output source, you will see "Regional (City Name)", so you know which city is providing or consuming the resources.
Next up, infrastructure repair costs have been dramatically lowered. The price also scales down with the size of a building, so you will not see a giant building like the Hall of Congress drain your entire treasury on repair costs. Large buildings also decay at a slower rate than before.
I had a list of about 40 or so hard crashes that were reported through the various app marketplaces which have been corrected, as well as all Javascript based crashes that were reported through the analytics console.
Alpha Draconians have gained access to the Abandoned World map. The stats on many buildings have been slightly tweaked to balance gameplay and also to allow each Civilization to use the new Water World map.
Which leads to the next new item, the brand new Water World map.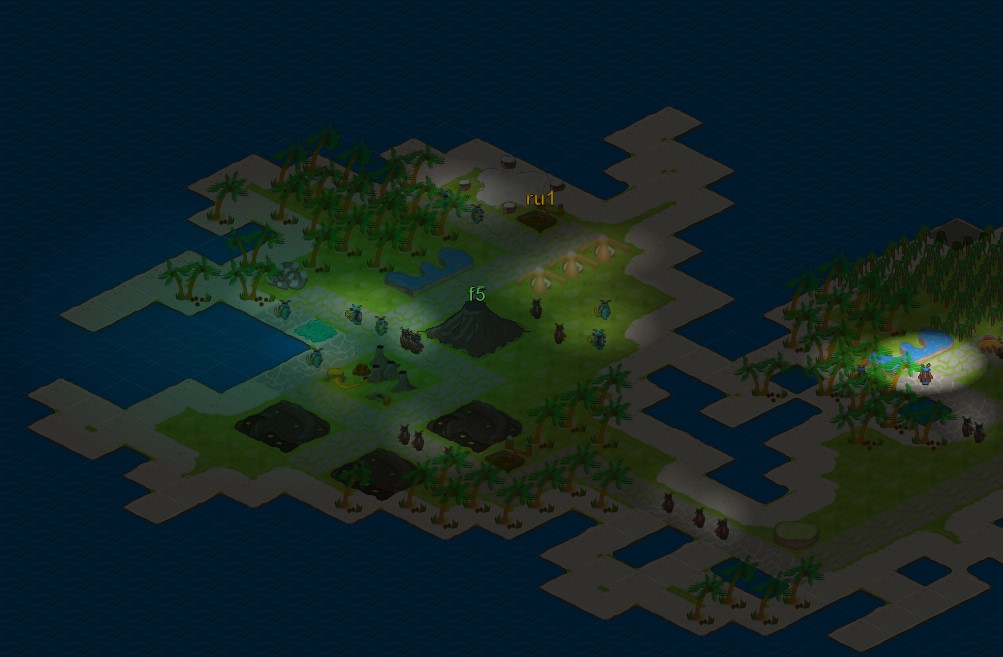 I have wanted to implement this map for a long time, but I knew it would require a rewrite of the pathfinding code and I was not looking forward to it. But now the work is done and we have Water World! I wanted Water World to be available to all civilizations, and making that happen required a handful of changes to existing building stats, as well as a bunch of new buildings to support the new map across different tech trees. Here is the new content added that is related directly to Water World:
Resource: Fish
Terrains: Salt Water, Palm Trees 1 & 2
Units: Enslaved Worker Drone, Enslaved Fisherbug, Fisherbot, Fisherbug, Used Ore Miner
Structures: Small Wooden Bridge, Steel Bridge, Aluminum Bridge, Gold Bridge, Electromagnetic Bridge, Gold Reducer, Sand Path, Fisherbot's Hut
The map should be fully playable across all civs and in both single and region play. The difficulty will depend on your Civ, with Humans being the easiest and Draconians being the hardest.
Next up, both Insectoids and Reptilians now have Starship building capabilities. I am going to be adding Trade Routes soon, and so I needed to get all civs up to Starships in order for it to work. Draconians also got a new Level 3 capitol which is probably the tallest building in the game by far, the
Chamber of Kings
:
Next on the list, the GBT will now let you know what the minimum and maximum accepted trades by the server are, that way you do not submit a high or low trade and get the "Strike" message from the server.
There was a complete rewrite of the in-game Encyclopedia and the printable Owners Manual. Both are now found inside of the main Statistics screen: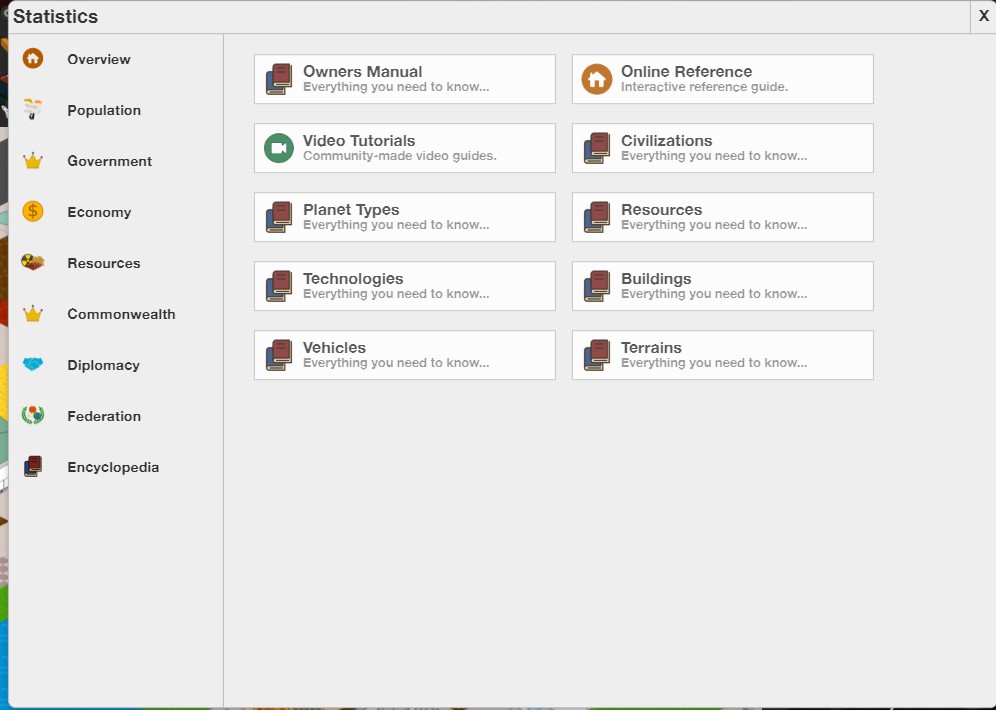 The Owners Manual is now a lot more complete and can be viewed in-game, exported as a file, or printed. The printout is about 200 pages long though. The Encyclopedia is way more detailed than before and everything is hyperlinked together. It is now actually a useful tool for beginners. The Video Tutorials are now watchable in-game. I removed the link to the reference Google Docs spreadsheet as it has not been updated in over a year and the encyclopedia basically renders it useless anyway.
There is probably more that I forgot to mention, but I need to hurry and post this so I can start getting the update pushed out to all platforms before tonight. Hope you enjoy, let me know what issues you find, and stay tuned for more!
Nice! Keep going! I hope to see more soon!
Dylan Carter
Conjurer in NOZ
Join the Nations of OZ!
https://discord.gg/sEpTt8E
https://www.nationstates.net/region=noz
'probably tallest building in the game by far' that would be the space elevator?
Sweet good job and thanks.
I wouldn't count the space elevator as a building :P it's an elevator.
You probably already figured this out, but layering, at least on the Water World map, is a tad not the best. I think it depends on the building because not all of the sprites do this, but at the very least the microincinerator and greenhouse layer poorly. Good luck, and hopefully not too many overhauls in the future. Have a great day!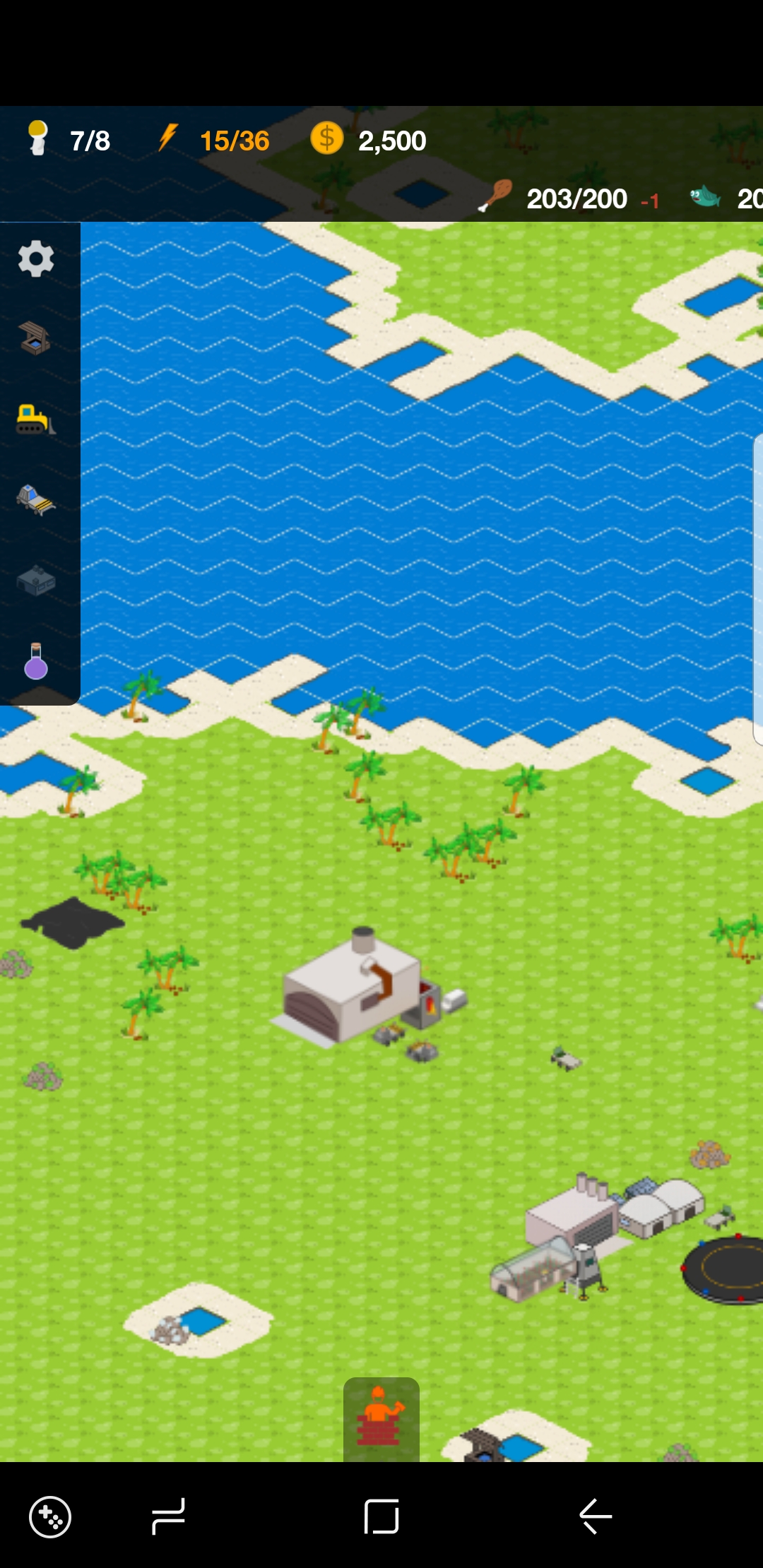 Lord are you out of server speed again ? end of the month bites .
realy mite want to consider buying a bit more .
My colony not loading .
still enjoy your games btw

With this new update I lost premium!!!! Please advise I would hate to buy it again
Please Join my commonwealth :) CSVi7f9z
A Mage in NOZ
Discord link:
discord.gg/tsBg6Ec
Linkback References

Try Boom Feed, the free RSS reader from Ape Apps! Boom Feed is a free RSS, Podcast, news reader and aggregation app, available on most platforms including Desktop, Android, and iOS. Try it today!