Find User
here you can look for a user
Premium Dissapeared
Hello Ape Apps support,
I just had the wierdest thing happen and I can't quite explain it. I took a break after I was upset with an update but hate can't last forever on a game I did enjoy so I want to come back. in 2018 I did purchase premium, so I logged into the ape apps website finding that it stated my colony from 2018 was premium and all was ok! Perfect wonderful.
I downloaded the app on my new phone and log into my account.
Well now I am plastered with the free level advertisements. and then when I log back into my account on another tab on the computer it says I am not premium anymore. I did screencapture showing I did have it below, but I just would like to know why this happened. I hope this can be resolved so I can re-create my little empire I once had and bring pleasentville back on the map.
Thank you for your help in advance!
St1ll
Original login showing I DID buy premium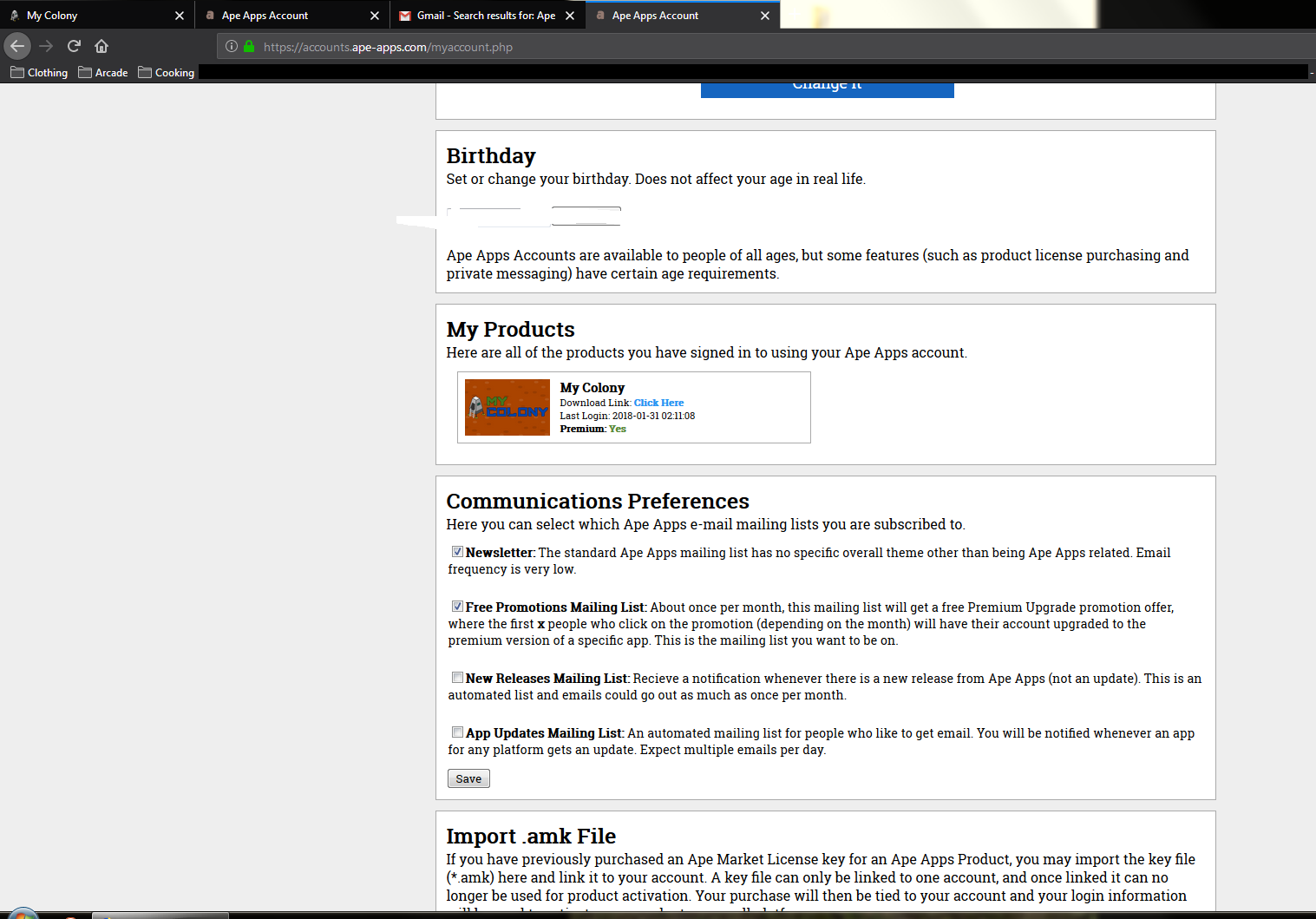 Capture now logging in showing I suddenly don't.

😢
as an update. I purchased premium AGAIN. and AGAIN imported to my account. I hope this doesn't happen again. But I will forgive it this time. If anybody knows what on earth happened please update me though, it isn't nice to suddenly lose something you paid for.
try DMing Bast. he might have known what happened
Archmage Of Nations Of Oz[NOZ]
Invincible
Join The NOZ discord server today!!
https://discord.gg/aFUB4NU

yeah, shouldn't have bought it again imho, pretty sure bast could have easily fixed it for you.
Linkback References

Try Boom Feed, the free RSS reader from Ape Apps! Boom Feed is a free RSS, Podcast, news reader and aggregation app, available on most platforms including Desktop, Android, and iOS. Try it today!