Hello Ape Apps support,
I just had the wierdest thing happen and I can't quite explain it. I took a break after I was upset with an update but hate can't last forever on a game I did enjoy so I want to come back. in 2018 I did purchase premium, so I logged into the ape apps website finding that it stated my colony from 2018 was premium and all was ok! Perfect wonderful.
I downloaded the app on my new phone and log into my account.
Well now I am plastered with the free level advertisements. and then when I log back into my account on another tab on the computer it says I am not premium anymore. I did screencapture showing I did have it below, but I just would like to know why this happened. I hope this can be resolved so I can re-create my little empire I once had and bring pleasentville back on the map.
Thank you for your help in advance!
St1ll
Original login showing I DID buy premium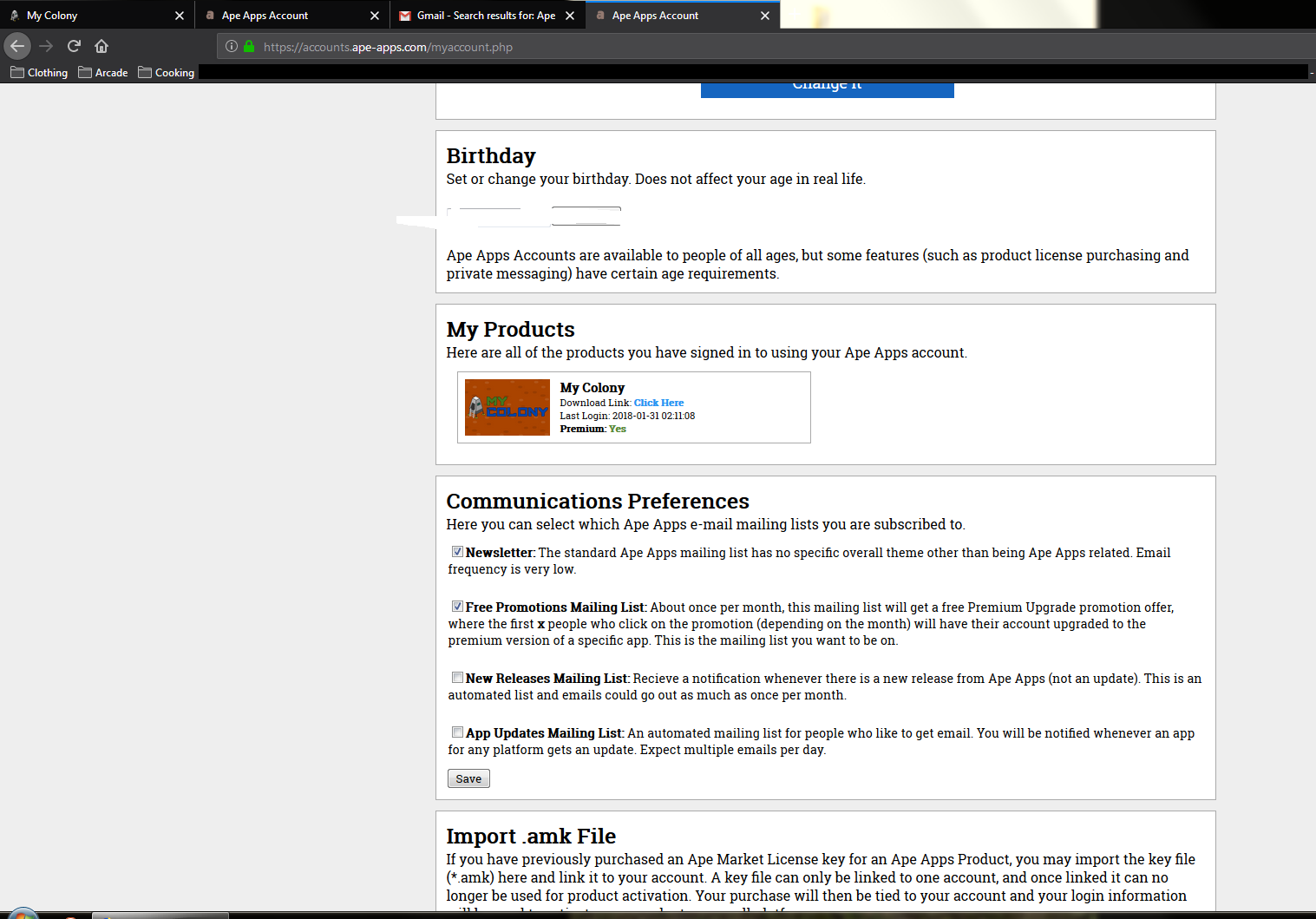 Capture now logging in showing I suddenly don't.

😢