Find User
here you can look for a user
Why don't my trades show up?
I just posted a bunch of materials for sale. However, I can see none of them listed on the GBT or what ever you want to call it.
I even checked from other cities I have and nada.
For example, I posted 3 mil antanium for $3,000 per 100 so it should be right at the top in this screen shot.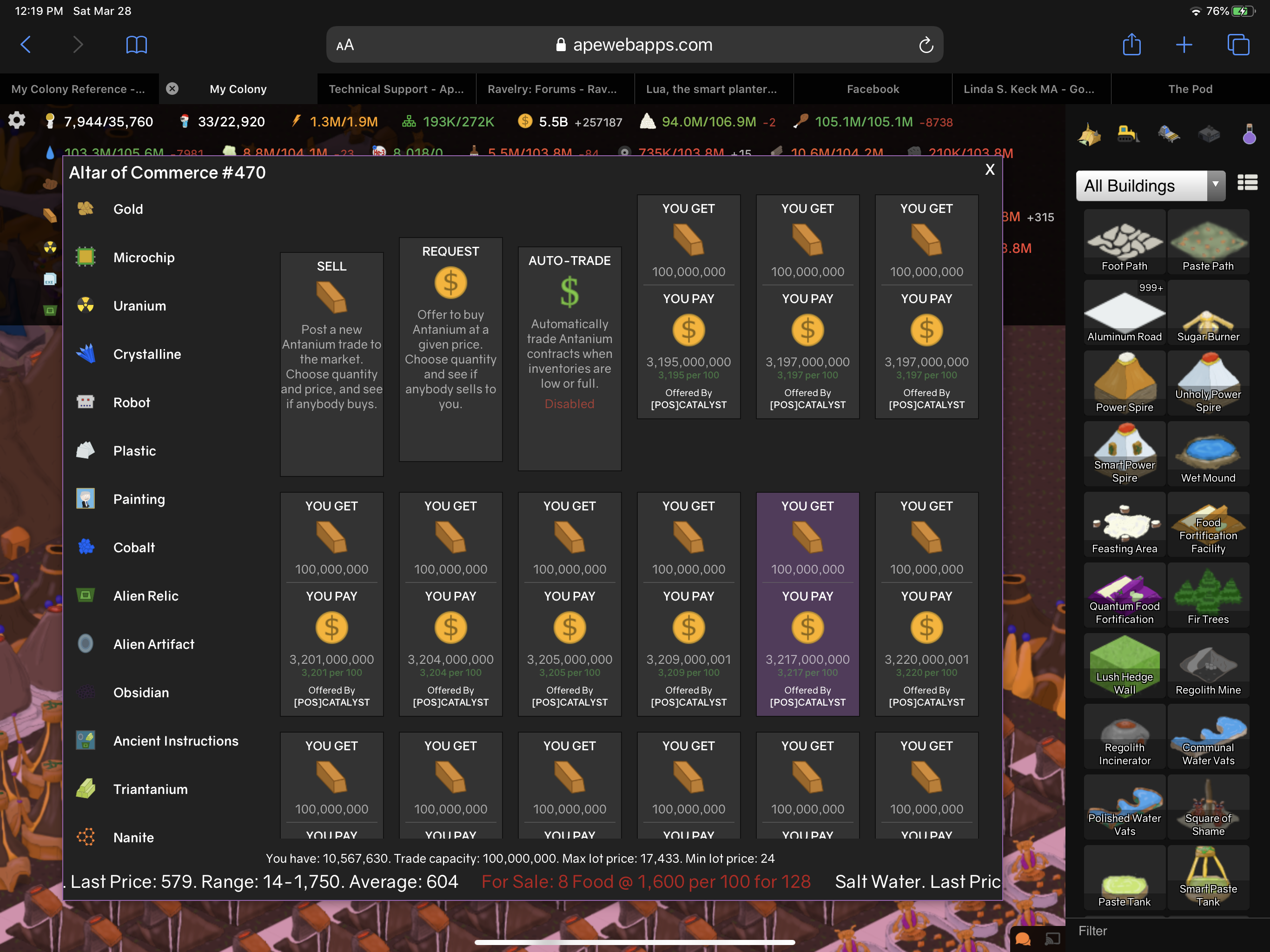 The materials are being deducted from my resource storages. I restarted my iPad. Logged in and out of the game. But still nothing. Even if someone is buying them instantly, I'm not getting the cash for them either.
Playing on an iPad Pro on the browser based game in Safari.
this is happening because with the way GBT is currently set up, it will display only a certain number of posts, everything after that is overflow, and not displayed until the current offers have been bought
So my listings quite possibly could expire without ever being seen by anyone?
Usually no unless someone flooded the market.
Questions?
Concerns?
Feeling lonely?
Feel free to get in touch with me via message or heading over to
https://discord.gg/tsBg6Ec

Try Boom Feed, the free RSS reader from Ape Apps! Boom Feed is a free RSS, Podcast, news reader and aggregation app, available on most platforms including Desktop, Android, and iOS. Try it today!