Find User
here you can look for a user
(very simple) Introduction to the new 3D Engine used in MC2 🎨
Hello guys!
My Colony 2 (MC2)
is currently under development which will utilize the brand new 3D engine.
In other word:
MY COLONY INTO 3D!
notes: It is a different game, not a direct successor of the current My Colony.
About the new 3D engine and Voxel Models
The first practical 3D engine utilisation was first tested in another game by
@bastecklein
,
My Empire
.
You'll found the models and textures in the new 3D engine looks quite blocky which the
blockyness (...?)
can be compared to Minecraft. The style is called
Voxel
.
One of the reasons for Bastecklein adopting voxel models is that it is easier for players to build their own model brick by brick, instead of entering hundreds of parameters to produce a single model.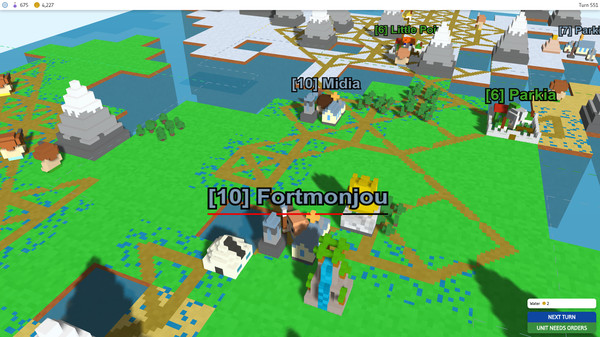 This is a footage of My Empire. Looks promising, right?
MC2 and Voxel Models
One of the innovative change of MC2 over MC1 is the game supports more possibilities of modding, allowing players to customize their game from resources to buildings, from their attributes to their in-game appearance.
The render for colonists, rovers and buildings will also be voxel models - You can even use your own!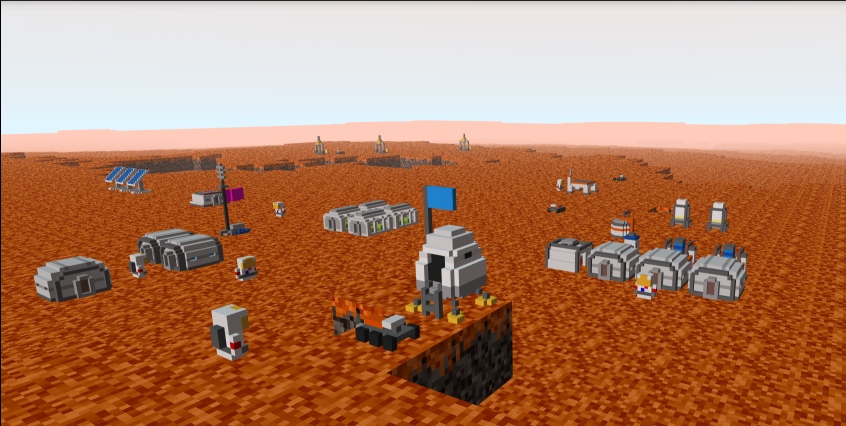 A demonstration of how the game could look like. Not an in-game render.
How to make your own voxel model
Bastecklein has also prepared an app dedicated for creating voxel models for new 3D games, including MC2, and their modding features:
Voxel Paint
.
Easy to use, it is accessible to anybody at different platforms, from your mobile to PC and laptops, either the web version or
you can download the app if you wish to edit them offline
.
Currently it is just a simple app, there are lots of rooms for improvement. If you think of something that can make Voxel Paint better, don't forget to drop your idea in the
official Voxel Paint forum
!
Hopefully you'll find this post helpful!
You can help by EXPANDING IT.
Thank you
@GeneralWadaling
!
Owner of Ape Apps, LLC
humm kind of lego thing going . SQUARE wheels LOL .
big question is map view possible from TOP Down as In if your in a plan looking down .
street lv restricts vies of citys drastically .

Linkback References

Try Boom Feed, the free RSS reader from Ape Apps! Boom Feed is a free RSS, Podcast, news reader and aggregation app, available on most platforms including Desktop, Android, and iOS. Try it today!