Find User
here you can look for a user
River generation
for some reason when inputing a blank png for the river generator to use it still generates rivers all over the place, and in a seemingly random pattern
ive tried it with transparent, white and black png's and it has the same effect, which shows that the generator seems to be broken

@DogeLord
I tried with the attached image and it worked. Are you trying to make just an empty world with either 100% land or 100% water?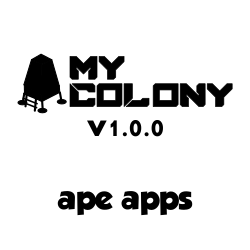 Also, what platform are you trying this on (web,android,windows,etc)?
Owner of Ape Apps

desktop and launcher web app works normal
the game does not regnize the file any more and defaults to river generator .
Linkback References

Try Boom Feed, the free RSS reader from Ape Apps! Boom Feed is a free RSS, Podcast, news reader and aggregation app, available on most platforms including Desktop, Android, and iOS. Try it today!